By
Brewed from a centuries-old American recipe handed down from Native Americans, the new hand-crafted, organic Root is the first "authentic" liqueur to be produced in this country since pre-Prohibtion. 
The recipe for ROOT has been resurrected by DIY collective Art in the Age. They've also created another liqueur, SNAP, that's more earthy. And now Moshi Moshi's bar manager Tiffany Doesken has used Root and Snap in two delicious recipes for you to try at home. For more recipe ideas, click here and here.
Senzo Sour

1 1/2 oz. ROOT
1/2 oz. Green Chartreuse
1/4 oz. Massenez Creme de Mure
1/2 oz. simple syrup
1 oz. lemon juice
1 egg white

Combine all ingredients in a mixing glass with ice. Shake vigorously until the drink becomes frothy (at least 30 seconds). Garnish with star of anise, grated lemon, nutmeg and one black peppercorn.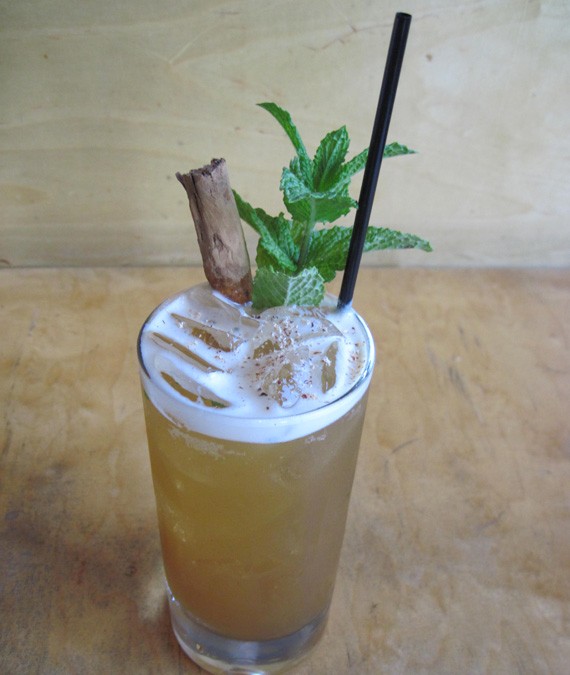 Kojishi's High Tea

1 1/2 oz. SNAP
1/2 oz. Pimm's No. 1
1 oz. Numi Golden Chai tea
1/2 oz. Yuzu Passion yuzu juice
1/2 oz. Orgeat
1/4 oz. simple syrup
4 - 6 mint leaves

Combine all ingredients in a mixing glass with ice. Shake well and strain into and ice-filled collins glass. Garnish with a mint sprig, long cinnamon stick and a little grated nutmeg.
DON'T MISS A BAY AREA BEAT! SUBSCRIBE TO OUR NEWSLETTER.