Need a break from dubstep, club nights, and hipsters for a weekend? We suggest you try a now-trending activity that's on the rise in select spots around the Bay Area.
Line dancing. Yup.
Before you jump to the next article thinking: "The whole reason I moved to San Francisco was to get the heck away from the country," hear us out. It's actually sexier than you may think, and offers a new kind of tattooed crowd to party with. The gals sport vintage floral shirts and cut-off shorts, while the guys rock distressed jeans and worn down boots, making it seem not far from the city's beloved Hardly Strictly Bluegrass Festival.
Here are some of the top Bay Area venues to break out your boots, wear them without shame, and learn to two-step.
Located in Fremont about 45 minutes away, The Saddle Rack prides itself as being "California's Premiere Country Night Club." Fully equipped for a good time, the club is complete with a mechanical bull, a spacious wood-floored dance floor and a long stage for regular live performances. It also offers regular line dancing lessons early in the evening and is ground zero for bachelorette parties. 42011 Boscell Road, Fremont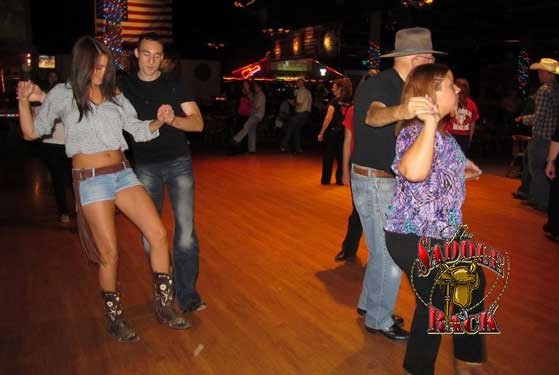 Photo: SaddleRack.com
This hidden country tavern in the city gets the party going every Thursday night at 7 pm on the upstairs level of Fiddler's Green on Columbus. With dance lessons from sexy cowboy RL Thornhill and DJ Honky Tonk Henry you won't be bored. This venue is loud, decent on prices and primed for big groups. 1333 Columbus Ave, SF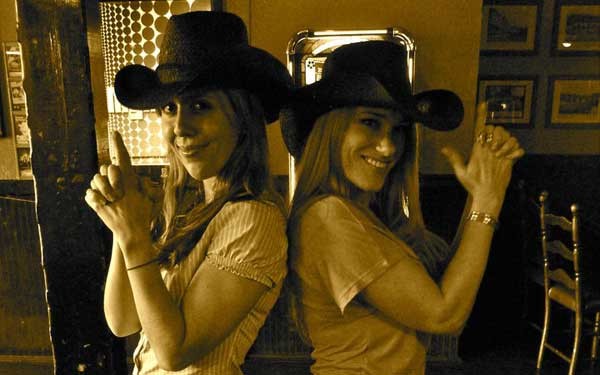 Image: Twang Facebook
Just an hour drive from the city and only 20 minutes from The Saddle Rack, The Rodeo Club is another popular venue for line dancing and is known for bringing in big-name, country-folk artists such as Gloriana, Uncle Kracker and Hunter Hayes. With seven bars, five different dance floors and a barbeque patio area, The Rodeo Club channels similar vibes to that of a big, gritty, backyard party. 610 Coleman Ave, San Jose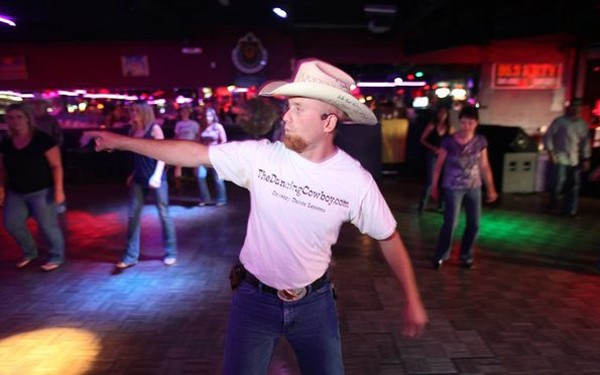 Image: Jim Gensheimer/Yelp
Located right in our own backyard, the Sundance Saloon is "the best LGBT country-western dance club in the world," according to their website. They have helped bring line-dancing to the Castro Street Fair, the Folsom Street fair and the annual Pride Festival. With welcoming and open-minded vibes, this may be a good place for beginners to learn the two-step and get acquainted with Top 40-style country music. 550 Barneveld Ave, SF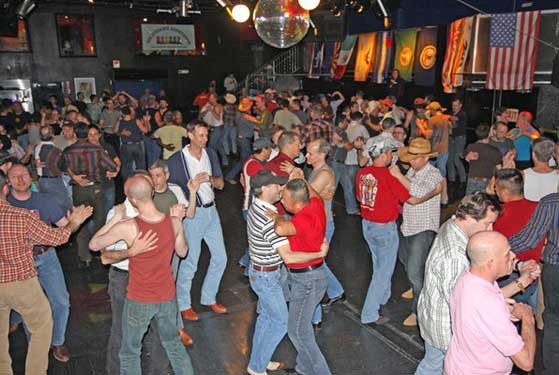 Image: Yelp