By
Few neighborhoods blend sophistication and charm like San Francisco's Jackson Square. Its romantic Gold Rush-era brick buildings—once home to bawdy Barbary Coast saloons and dance halls—now house sleek galleries and some of the city's most elevated dining. The oft overlooked district is a richly atmospheric, design-filled destination just steps from boisterous North Beach and the buttoned-down Financial District.
Hedge hosts the works of independent designers and artists whose high-end pieces—think heavenly French leather lounge chairs that fetch more than a MINI Cooper—dot the minimalist gallery space. 501 Pacific Ave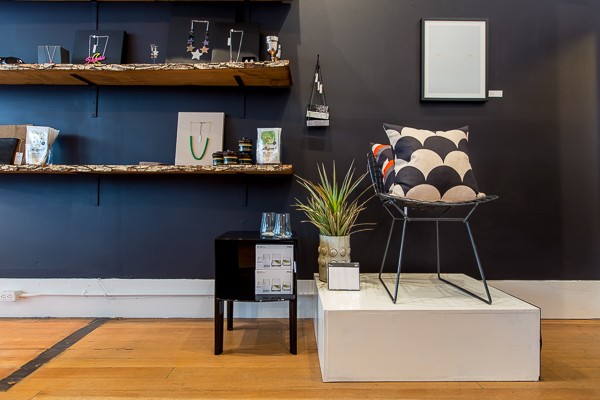 There's much to love at this fun, smart boutique with great style and zero pretense. Owners Rachel and Charles are delightful as is their mix of home design, women's apparel, handmade jewelry, and vintage finds. 560 Jackson St.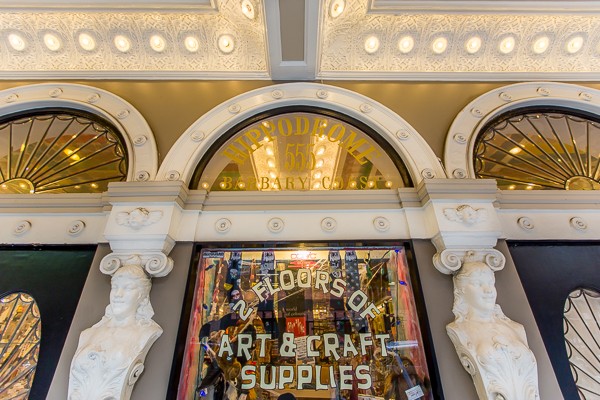 Part of the appeal of this expansive art supply and gift shop is the ornate building that it occupies: a former Barbary Coast dance club with elaborate fixtures still in place. Don't miss the downstairs tunnel segment that the staff claims was once part of larger network used for the, ahem, unsavory illicit diversions. 555 Pacific Ave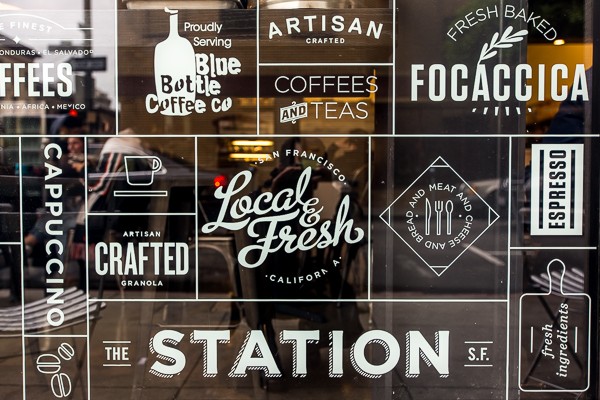 You'll find freshly-baked sandwiches, pastries, and a grab-and-go case of Project Juice's cold-pressed drinks at this contemporary coffee shop. They also host regular pop-up shops so you can browse local brands like Taylor Stitch while you await your pour-over. 596 Pacific Ave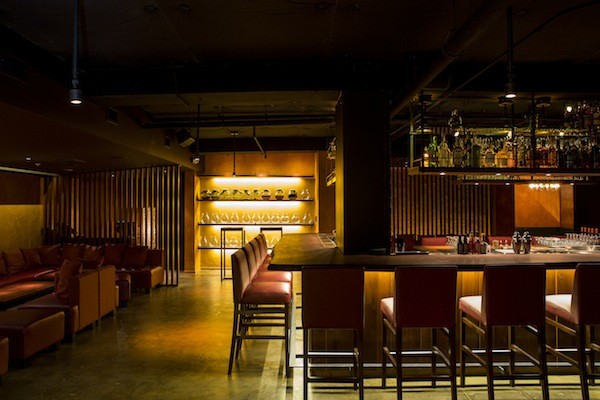 Photo courtesy of Roka Akor
Descend into this sultry, subterranean den for cocktails served over hand-cut ice and a full robata and sushi menu from Roka Akor upstairs. Check their site for regular events including an oyster night and weeknight happy hour. 801 Montgomery St.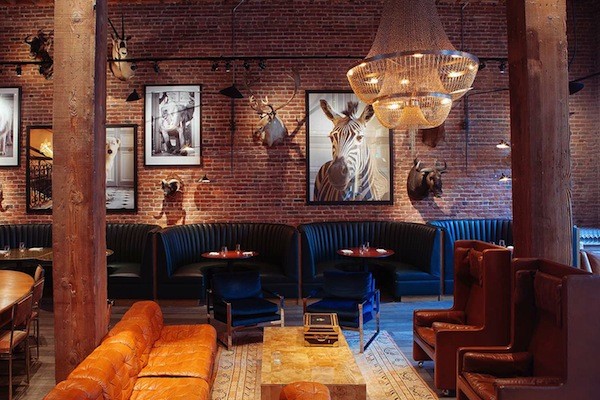 Photo courtesy of The Battery
The famously high-end social club didn't skimp on design when it opened last year with rich interiors by Ken Fulk, an enviable contemporary art collection, and a stunning reworking of the historic warehouse building by FME Architecture + Design. Absent a membership, you can enjoy its playful Old World restaurant or three stylized bars as the guest of a member. Or rent one of fifteen plush hotel rooms and become an honorary member for the night. 717 Battery St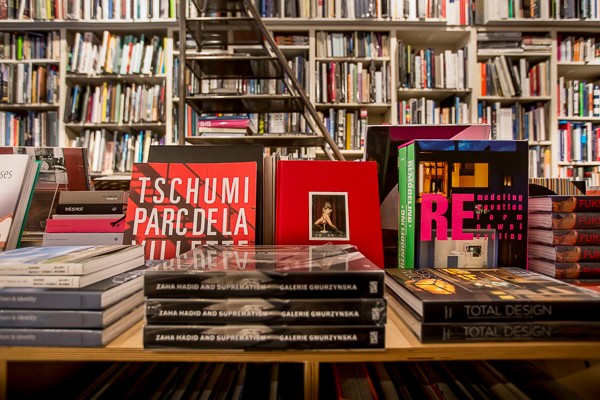 William Stout Architectural Books
Housed in an 1854 bank building, this design-lover's mecca is piled high with both current and rare titles of architecture, art, and every design discipline under the sun. 804 Montgomery St.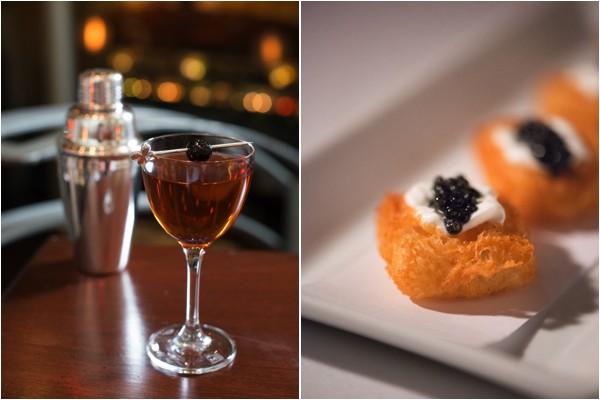 Photos by Kristen Loken
Like a classic black-and-white movie, Bix makes you want to don a suit and crack wise over a dry martini. The tucked away locale, jacketed bartenders, and live jazz set the mood for expert cocktails and refined bites like potato "pillows" topped with crème fraîche and caviar. 56 Gold St.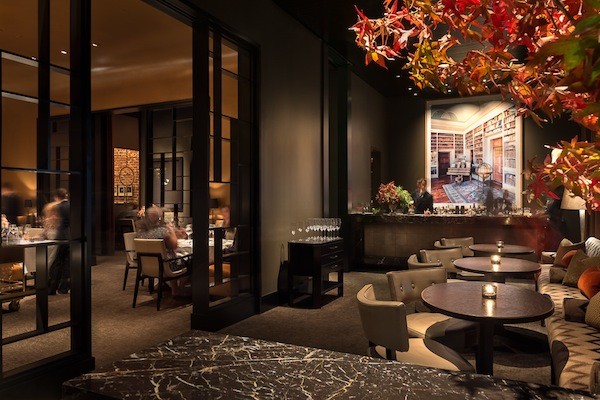 Photo courtesy of Quince
After being shuttered for a two-month remodel, Michael Tusk's Quince reopened just in time to nab its second consecutive Michelin star rating. More warmth and texture were added to the intimate 18-seat dining room while the abbreviated salon remains a perfect spot to fete a special occasion with champagne and caviar. 470 Pacific Ave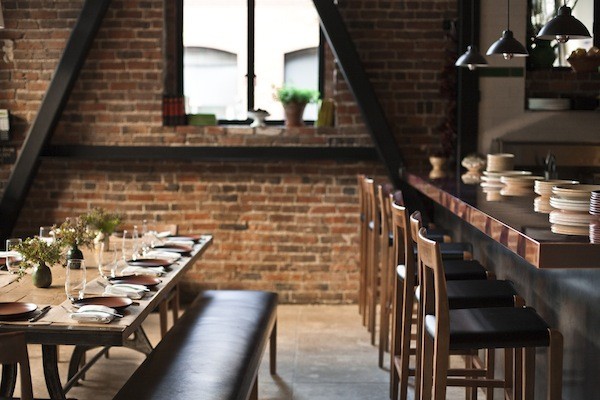 Photo courtesy of Cotogna
A towering pile of almond wood visible from the exterior hints at the dramatic open hearth that fuels Quince's handsome sibling restaurant. Rustic spit-roasted meats complement supple, handmade pastas, and a wine list with bottles all priced at $50. 490 Pacific Ave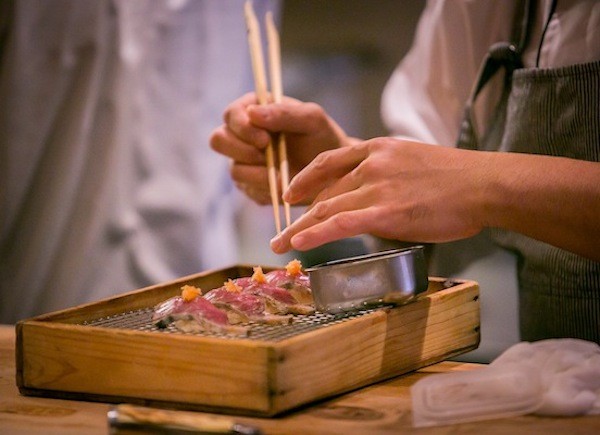 Photo courtesy of Kusakabe
Former Sushi Ran chef Nori Kusakabe introduces lesser-known sushi styles into an 8-course omakase meal at his new Michelin-starred spot. The serene dining room features warm wood, exposed brick, and a sommelier who suggests pairings from the extensive sake list. 584 Washington St. 
DON'T MISS A BAY AREA BEAT! SUBSCRIBE TO OUR NEWSLETTER.