By
Over the past few years, a slew of developments along San Francisco's grandest thoroughfare has led to the recent minting of a shiny new Mid-Market neighborhood. The seven-block stretch of Market Street, between Van Ness and 5th Street, is relishing renewed vitality, with the openings of killer markets, restaurants, bars, culture and more. Here's your Mid-Market to-do list.
PLAY
The many lives of the Strand Theater mirror Mid-Market's own evolution over the past 100 years. When the Strand first opened in 1917, it was a grand destination within a bustling theater district. After the 1950s and '60s put everyone in cars and out into the suburbs, the building became a porn palace along with several of its neighbors. Earlier this year, Skidmore, Owings & Merrill transformed the previously abandoned structure into an architectural showstopper. With a stunning two-story lobby enlivened by a massive LED screen, a cafe adorned with the Strand's original neon signage, and two performance spaces, the revamped and repainted Strand is a fitting second home for the city's preeminent company, the American Conservatory Theater.  //  A.C.T. Strand Theater, 1127 Market St., act-sf.org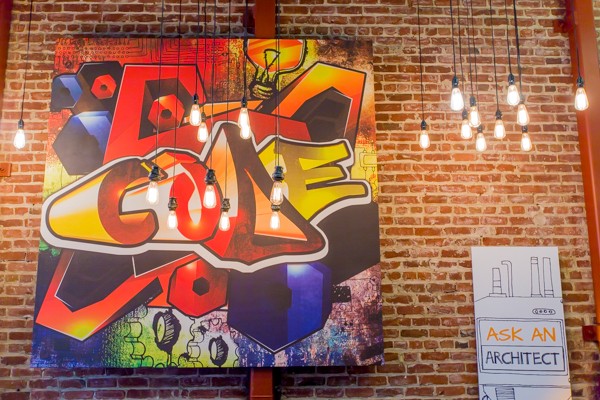 (Photos by Garrick Ramirez unless otherwise noted)

If big brands can co-opt cultural memes like "bae" and "Deez Nutz," then they can certainly stage pop-ups too, right? Amazon Web Services has opened a three-story Pop-Up Loft on Market Street, offering technical labs and bootcamps, once-montly talks with techheads, and coworking space. The decor feels a little like Gen Tech meets The Real World—yes, the faux-street art above spells out "code"—but for anyone with burning questions for an AWS architect, it may be worth popping by.  //  Amazon Pop-Up Loft, 925 Market St., aws.amazon.com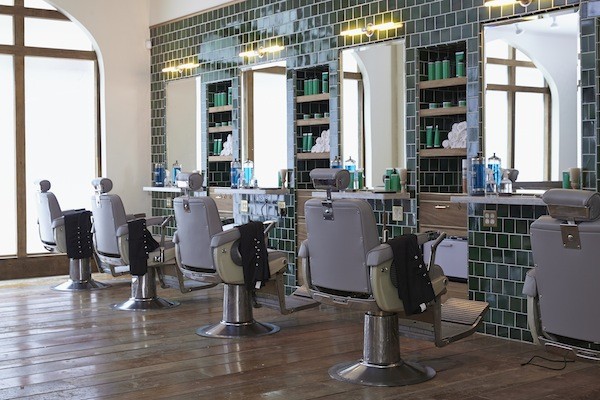 (Courtesy of Fellow Barber)
Interior design geeks may find themselves pushing through Fellow Barber's front doors just to get a glimpse of the stylish space—the second SF location of the hip NYC barber shop. The sparse front room could serve as the lobby for a new Ace Hotel, while vintage train station seats and floors made from reclaimed bleachers add charm to the back, which buzzes with tatted-up barbers and a spiffy clientele.  //  Fellow Barber, 973 Market St.,  fellowbarber.com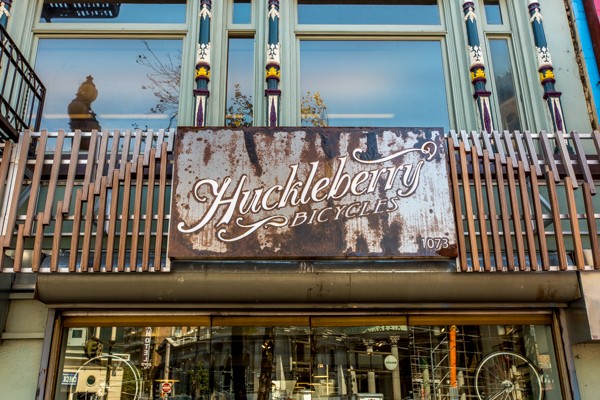 If Market Street is SF's busiest bikeway, then Huckleberry Bicycles is its central hub. Three vets of the local biking scene opened this welcoming, full-service bike shop in 2011 to supply bikes and apparel to riders, whether they wish to cruise around town or down Highway One. Cyclists interested in a sport-paced, mixed-terrain ride can join the Huck team every third Saturday morning for Huckleberry Ramble. Need a rental? There are three Bay Area Bike Share stations between 5th and 11th Streets. After you lock up your bike, take five on one of the new seats popping up along Market.  //  Huckleberry Bicycles, 1073 Market St, huckleberrybicycles.com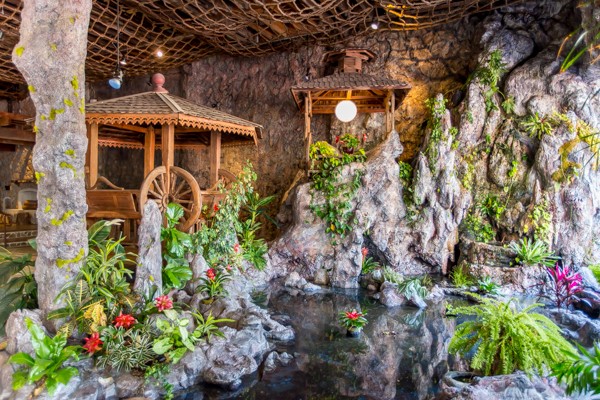 International Art Museum of America
Betcha didn't know this existed! The International Art Museum of America is a curious place, with a sprawling room-sized installation that calls to mind a mini-golf course (rustic treehouse and fake-rock waterfall included) and even the artwork of His Holiness Dorje Chang Buddha III. Upstairs, 3-D art of pink flamingos hangs behind a reconstructed village wall in a gilded Scientology-meets-Vegas interior. Seriously, go see for yourself.  //  International Art Museum of America, 1025 Market St.,  iamasf.org
EAT+DRINK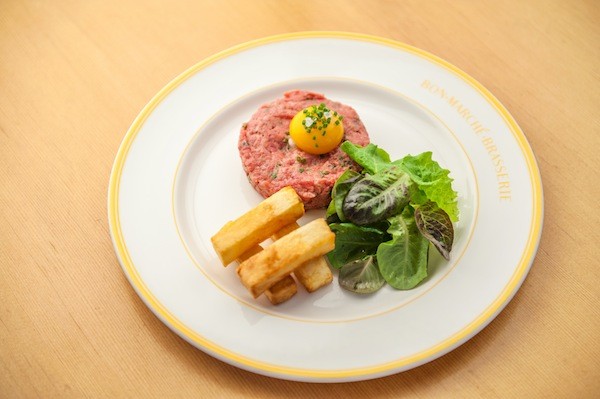 (Photo by Spencer Brown)
Bon Marché might soon be to Mid-Market what Zuni has long been to Upper Market: a chic all-day eatery with large picture windows and a convivial atmosphere that make it a go-to gathering spot for stylish foodies. The restaurant team behind AQ and TBD has combined classic brasserie elements—an exceptional charcuterie menu, raw bar, brewery, and even a floral shop—into one grand, full-service restaurant. Clever Parisian design cues will have you humming "Foux da fa fa" as you course through oysters, paté, croque monsieurs, and a non-stop flow of bubbly.  //  Bon Marché, 1355 Market St., bonmarche-sf.com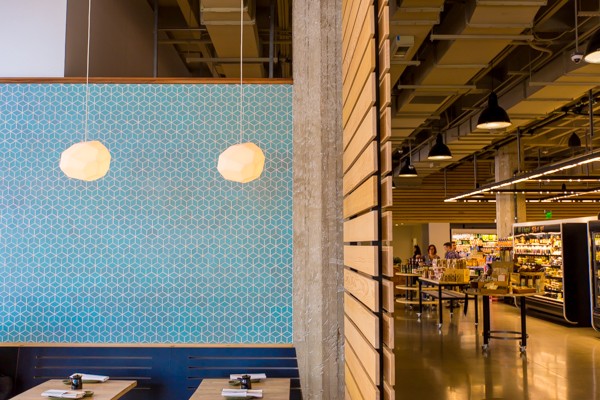 This gorgeous new market surely made eyes twitch at Whole Foods' corporate offices when it debuted earlier this year. The 22,000 square foot space, at the foot of Twitter HQ, brims with an upscale selection of groceries, beer and wine, and an assortment of food vendors and restaurants. After you Instagram the mesmerizing Heath tiles inside the Sushi and Oyster Bar, assemble a makeshift picnic (fried chicken from Azalina's, Swizz Beetz from Project Juice, bon bons from Nuubia) and spread out on the cozy landscaped park out back.  //  The Market, 1355 Market St., visitthemarket.com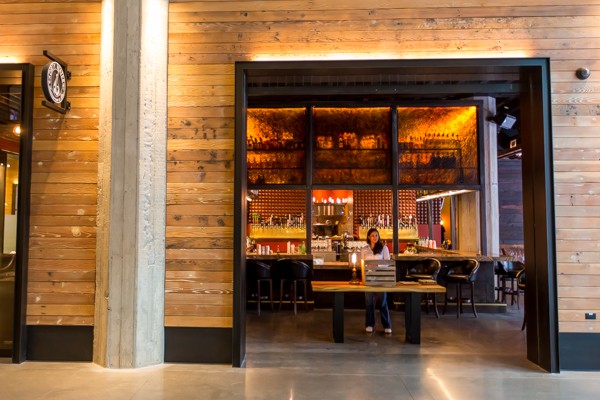 While developers fight an uphill battle to rebrand what we all know as The Twitter Building into "Market Square," know that the beautifully renovated Art Deco structure is also home to new design-savvy spots like Dirty Water. The handsome restaurant and lounge is dedicated to craft drinks, with 52 beers on tap (soon to include house-brewed beers), 100 wines by the glass, and a spirits list so lengthy it warrants its own iPad. Sink into cushy leather couches and get ready for a Long Strange Trip—the cocktail, that is. Pair with venison tartare with creamy smoked egg yolk.  //  Dirty Water, 1355 Market St., dirtywatersf.com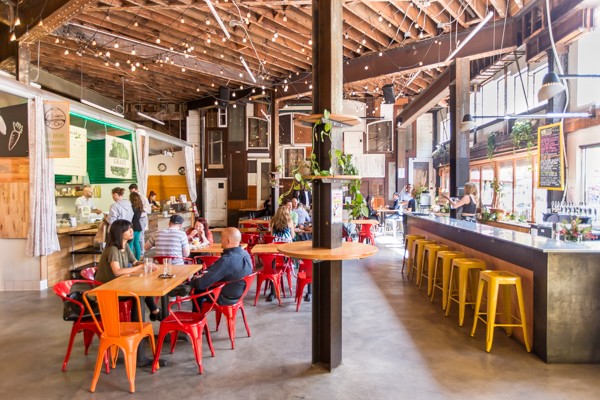 A new residential tower will eventually sink the former Hollywood Billiards building. Until then, we have The Hall, a contemporary, temporary food hub with eateries including Little Green Cyclo, Raj + Singh, and The Whole Beast, all together in an atmospheric space strung with lights. A central bar pours beer and wine and holds happy hour from 4pm to 6pm. Don't miss the killer sopes from El Pípila and the Moroccan meatball tagine from Cassia.  //  The Hall, 1028 Market St., thehallsf.com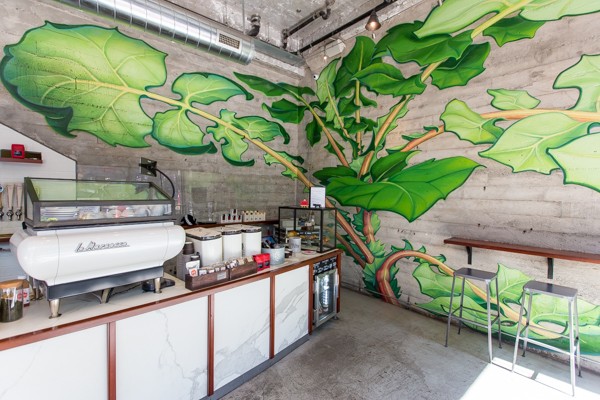 For years, Equator Coffee has been the refined brew of choice for chef/restaurateurs including Thomas Keller and Traci Des Jardins. Now, the progressive roaster with a strong philanthropic ethos is opening a friendly shop in the historic Warfield Building. A sprawling "weed" painting by Mona Caron—who has other murals hidden on Market Street rooftops—brightens up concrete interiors staffed by residents from the local community.  //  Equator Coffee, 986 Market St., equatorcoffees.com/warfield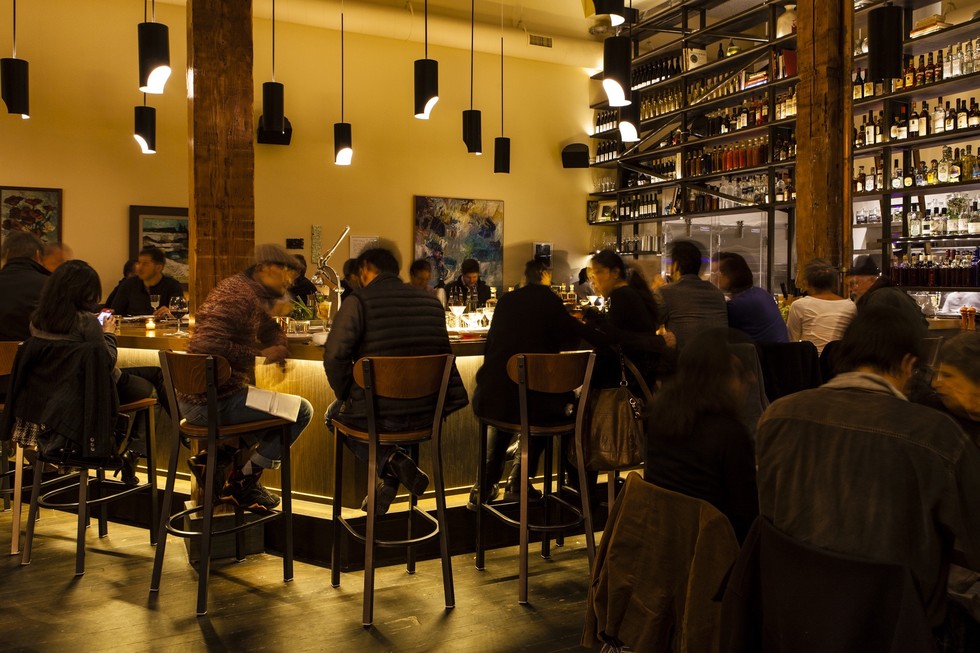 (Photo courtesy of Alta CA)
The angular bar that juts out into Alta CA's modern dining room is perennially filled with the area's new residents and tech workers. They come for top-notch drinks and dishes blessed by chef Daniel Patterson. There's a weekday happy hour from 2:30pm to 6pm, and bottles of wine and Champagne bottles are half-price Sunday through Wednesday after 11pm. Starting September 2015, watch for a guest chef series on last Sunday of each month.  //  Alta CA, 1420 Market St., altaca.co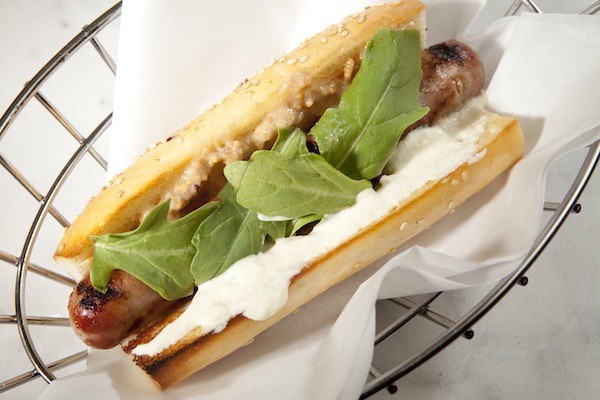 (Photo courtesy of Show Dogs)
Opened in the pioneering year of 2009, Show Dogs is a poetic ode to a beer and a dog from Foreign Cinema owners Gayle Pirie and John Clark. The menu of gourmet sausages, including smoked lamb lavash and a housemade corn dog, is served in a cozy interior plastered with vintage concert posters. Perfect before a show at the Warfield or Golden Gate Theatre. The team also transformed an adjacent 120 square foot space into Machine Coffee, with Four Barrel pour overs and a light breakfast and lunch menu.  // Show Dogs, 1020 Market St., showdogssf.com
DON'T MISS A BAY AREA BEAT! SUBSCRIBE TO OUR NEWSLETTER.