By
It's high time to send 2016 packing and toast 2017 in Champagne-soaked style at these New Year's Eve parties in San Francisco.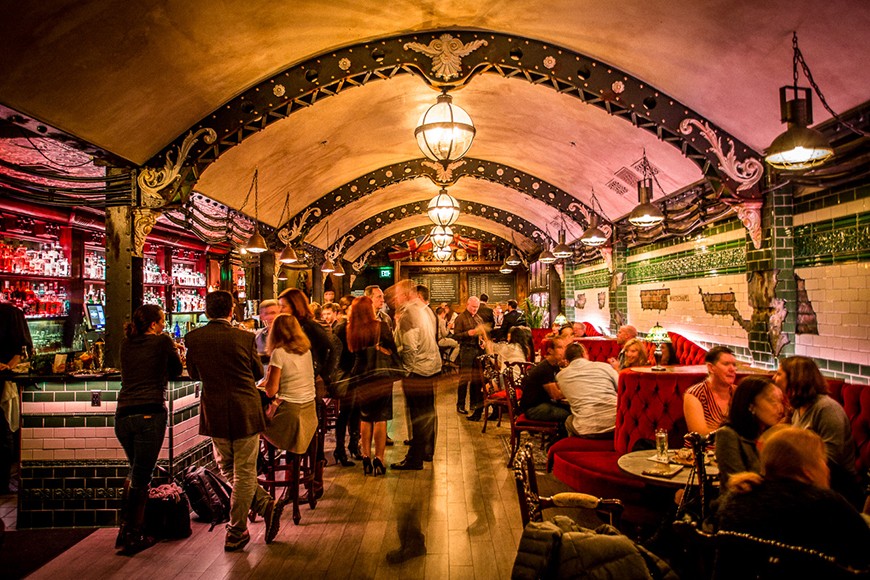 Whitechapel
Celebrate the end of a somewhat catastrophic year in a gin-induced stupor. Whitechapel is throwing an NYE bash with music from DJ Captain Hat and gin cocktails including The Queen Mother, a refreshing drink with Bombay Dry and ginger liqueur. Complimentary fruits de mar and veggie bites will be served because no one wants to be dancing off a steak dinner. // 9pm to 2am, tickets are $25-$1,000; 600 Polk St. (Civic Center), eventbrite.com
Top of the Mark
Start your countdown to 2017 at a formal affair complete with a five-course dinner, jazz by local band Mirage, and a Champagne toast at midnight. The New Year's Eve menu includes such decadent options as hamachi crudo, sous vide Kobe beef and lobster, and passionfruit caramel gelato. You'll be the king of the world as you ring in the New Year from one of the city's best vantage points. // 7:30pm to 1am, tickets are $400-450; 999 California St. (Nob Hill), holidaysatthemark.com
Mad Men New Year's Eve

At Barbarossa Lounge, you can welcome the New Year with a theme that embraces strong booze and the perfect up-do. Even if you won't be counting down the New Year by slugging back bourbon and chain smoking with Don Draper, you can sip handcrafted cocktails—try the Bandit's Way (Irish whiskey, bourbon and housemade cereal milk)—and don your best midcentury style. // 8pm to 2am, tickets are $20-$1,200; 714 Montgomery St. (North Beach), eventbrite.com
Holidays at the Fairmont
If your idea of the perfect New Year's Eve includes a five-course dinner and dancing soiree in a fancy hotel setting, the Fairmont should suit you just fine. Enjoy a glass of Champagne under the cupola while you sway to live jazz. // Reservations required, $129 per person; 950 Mason St. (Nob Hill), fairmont.com
Tonga Room and Hurricane Bar
Usher in the New Year while reveling in the wonderfully kitschy atmosphere of the city's most famous tiki bar. Grab a Mai Tai and hit the luau buffet—calories don't count on holidays. // 6 pm, $109-139, reservations required; 950 Mason St. (Nob Hill), fairmont.com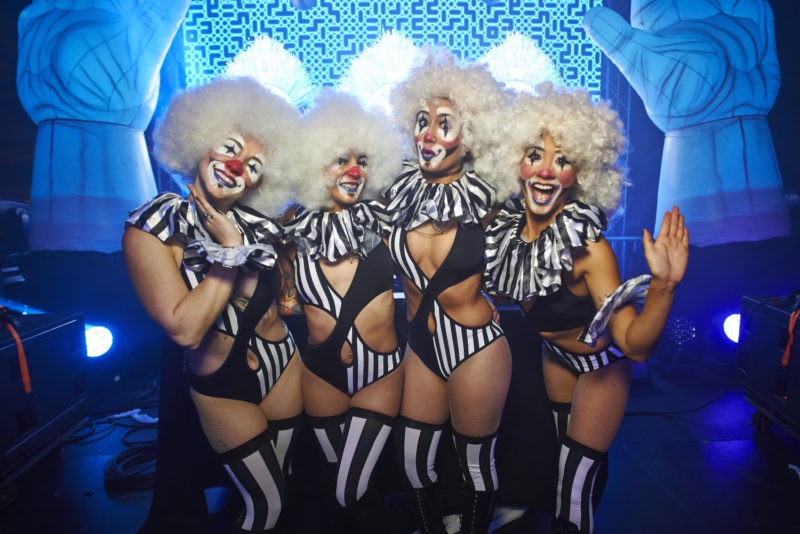 Eye Heart NYE: Streets of San Francisco
Spend New Year's Eve at Fort Mason Center dancing to the melodic house sounds of DJ Klinganade. Additional performances will include SF electro-pop band Viceroy and DJ Kill Frenzy. This open-bar event includes a virtual-reality playground, silent disco, and a Ferris wheel. // 9pm-2am, $140-$225, 2 Marina Blvd. (Marina), eventbrite.com
M.O.A.N.Y. New Year's Eve Countdown
The Mother of all New Years Party at the Regency Ballroom promises to be memorable with live performances by DJ Daddy's Groove and DJ Shift, multiple dance floors, casino tables, and a photo booth—you know, so everyone can remember your sexy-drunk face. Spring for the open-bar ticket ($109) and get four hours of complimentary VIP bar service. // 9pm to 2am, $39-$1,075; 1290 Sutter St. (Tender Nob), theregencyballroom.com

New Year's Eve Black + White Ball
The Mystic Hotel is throwing a lavish event this New Year's Eve in the Burritt Room. It's a formal masquerade, but don't worry, masks will be provided if you can't get to a costume shop in time. Begin the night with a glass of Taittinger bubbly as you welcome the new year in Old World glamour. A pre-event four-course menu (think white-truffle potato chips followed by Snake River Farms wagyu with white sturgeon caviar beurre blanc) will be served at an additional cost. // Dinner seatings ($70 per person) are at 6pm and 6:30pm; Black and White Ball (9pm to 1am) tickets are $60-$800; 417 Stockton St. (Union Square), charliepalmer.com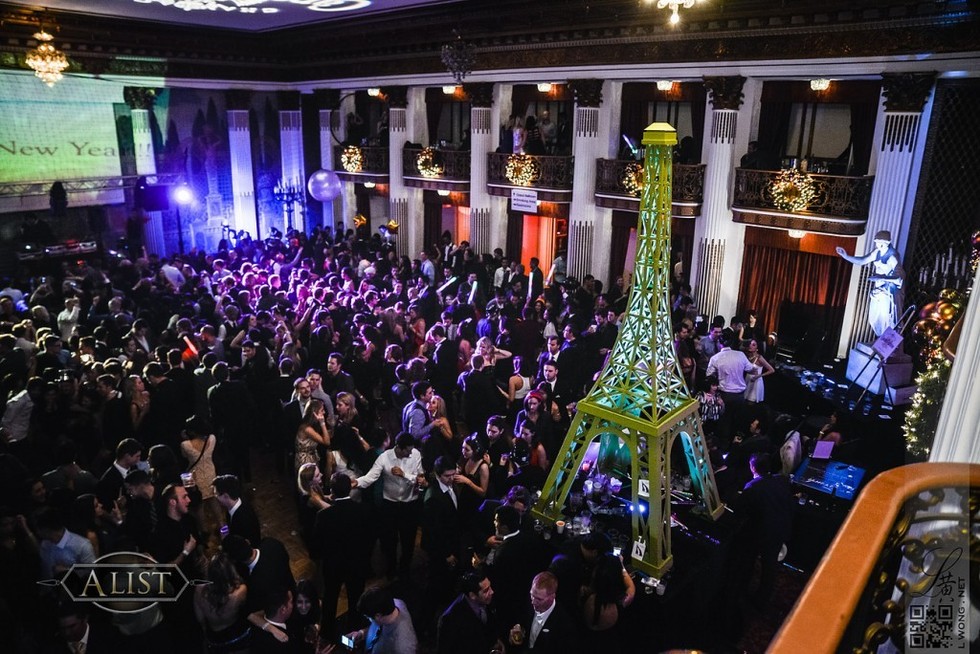 Passport to the World
This glitzy NYE party at the Westin St. Francis in Union Square includes seven rooms of entertainment that will pay homage to music, style, and art from around the globe. Guests will be treated to a fashion show, live music from '80s cover band The Spazmatics, performances from 15 DJs, including Shane Mac & Wait What, as well as Taiko drummers and stilt walkers. Expect to be shocked and awed at every turn in what Rolling Stone called "mind blowing—the most amazing party ever." // 9pm to 2am, $120-$800; 335 Powell St. (Union Square), alistsf.com
NYE Massive 2017
At the Hilton in Union Square, New Year's Eve brings all the fixings: LED foam sticks, casino games, and five separate dance floors, each themed after different U.S. party cities (Hollywood, Las Vegas, New York, Miami, and SF), each with its own music. The SF room is for Super VIP ticket holders only and includes a premium hosted bar. // 9pm to 2am, tickets $59-$129; 55 Cyril Mangin St. (Union Square), nyemassive.com
DON'T MISS A BAY AREA BEAT! SUBSCRIBE TO OUR NEWSLETTER.