By
Ruled by neutrals, symmetry, and blank canvas interior walls, these retail gems mirror the minimalist products they sell. Step inside these five fabulous Oakland stores, where chic minimalism sets the style rules, and the only thing you'll wonder is: Why didn't I visit sooner?
Hawthorn
For well-made basics with a mix of flowy silhouettes and structured lines, head to Hawthorn in Rockridge, where simple driftwood accents, scattered succulents, and brass clothing racks give the store a casual yet elegant tone. Brand highlights include MOTHER Jeans (which just might be the softest denim ever) and everyday staples from SF-based designers The Podolls and Freda Salvador. For one-of-a-kind, gold-accented rings and necklaces make sure to check out their Jewels section, featuring handcrafted goods from true artisans. // 5854 College Ave. (Rockridge), hawthornboutique.com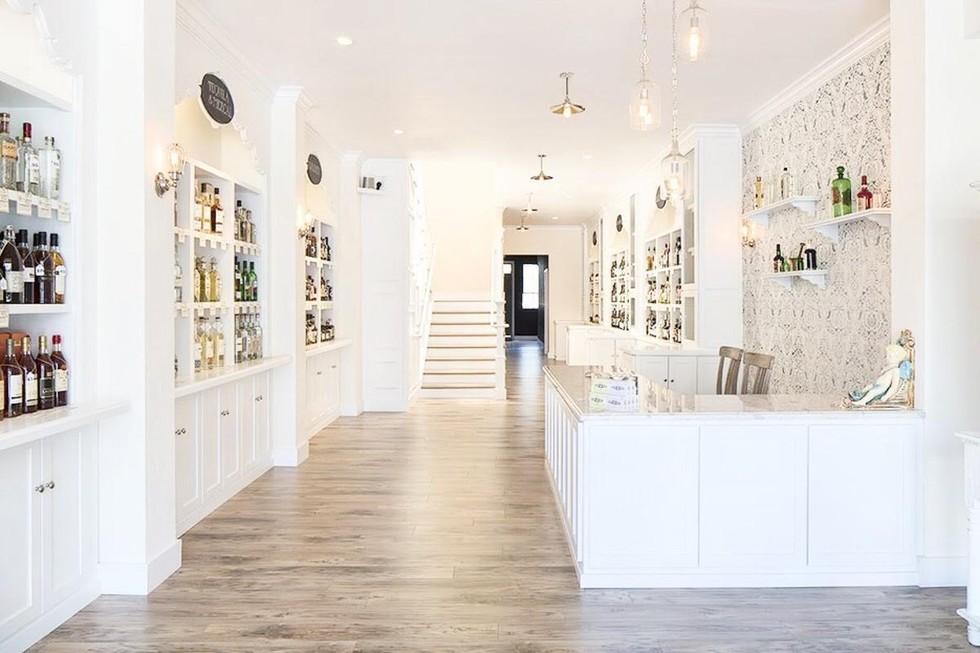 (via Yelp)
Alchemy Bottle Shop
Art gallery or liquor store? In this Grand Avenue shop, clean white shelves and neat rows of bottles almost resemble a colorful art installation. Alchemy has a curated assortment of specialty gin, mescal, tequila, single malt whiskey and other liquors from mostly independent producers. Pay attention to the branding and design of the bottle labels, they all have a simple elegance and are as unique as the liquor inside. For a special treat, stop by on Saturday afternoons when Alchemy hosts free tastings, no need to RSVP. Listen to distillers talk about their magic, while enjoying a wee dram too. // 3256 Grand Ave. (Grand Lake), alchemybottleshop.com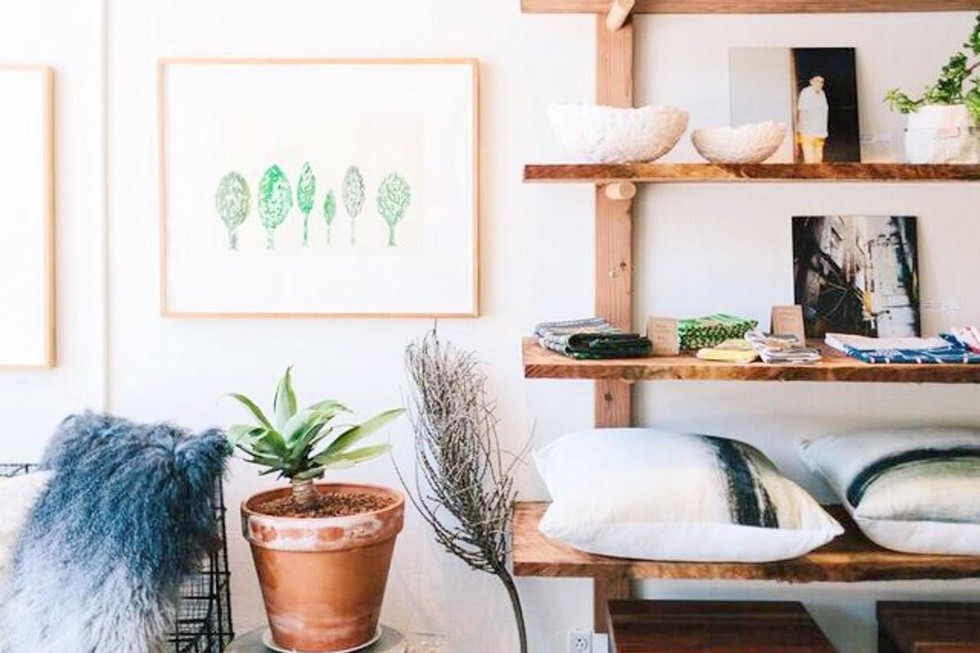 (Jen Kay)
Sobu
A recent expansion and remodel earlier this year has made Sobu a showplace for chic, locally designed furniture and home goods. Owners Laleh and Alessandro Latini have backgrounds in graphic design and architecture/furniture design, respectively, and it shows in their amazing designs. With the store's tall bright walls and light-filled space, Sobu's interior is a blank palette for the products they design and source. Covet-worthy items include the custom-made stone tripod stools and an assortment of brass and copper lighting fixtures. And don't miss the wood-slat casita designed by Alessandro at the back of the shop! // 5451 College Ave. (Rockridge), sobusobu.com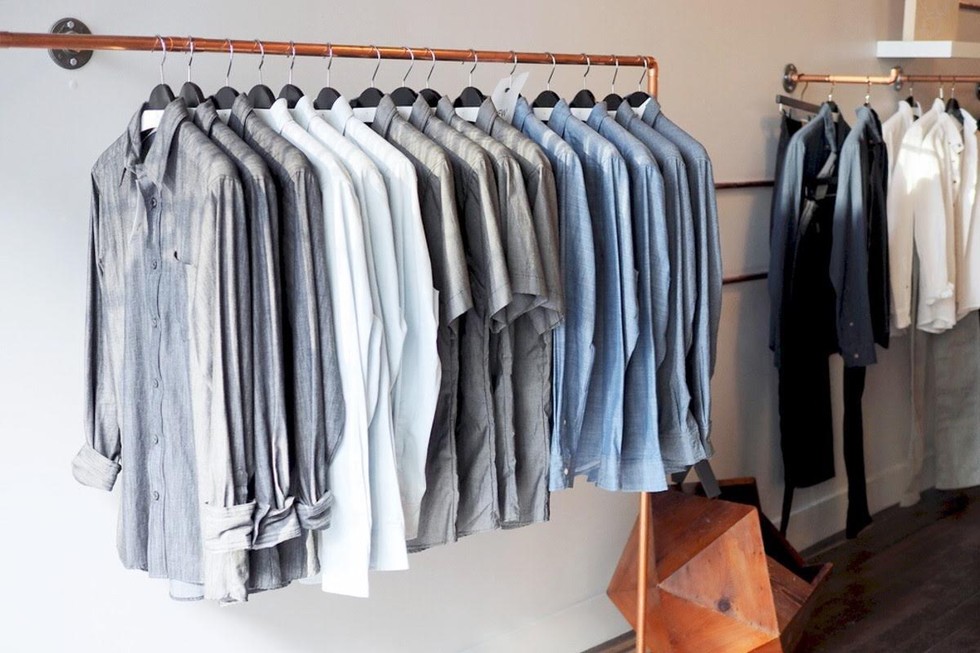 (Courtesy of the Consistency Project)
Viscera Studio
Ari Takata-Vasque's neutral-ruled store carries American-made clothing from killer brands including Just Black Denim, Prairie Underground, and Only Child. Look no further for perfect, not-so-basic everyday tops. Viscera has them, so stock up! Don't miss the 3D jewelry they make, and sign up for their cool DIY workshops, such as how to make your own awesome wall hanging. Check out the concrete slab counter that was originally meant to be a bar for candles, iPhone cases, and more things you'll want to purchase by the handful! // 1542 Broadway (Uptown), viscerastudio.com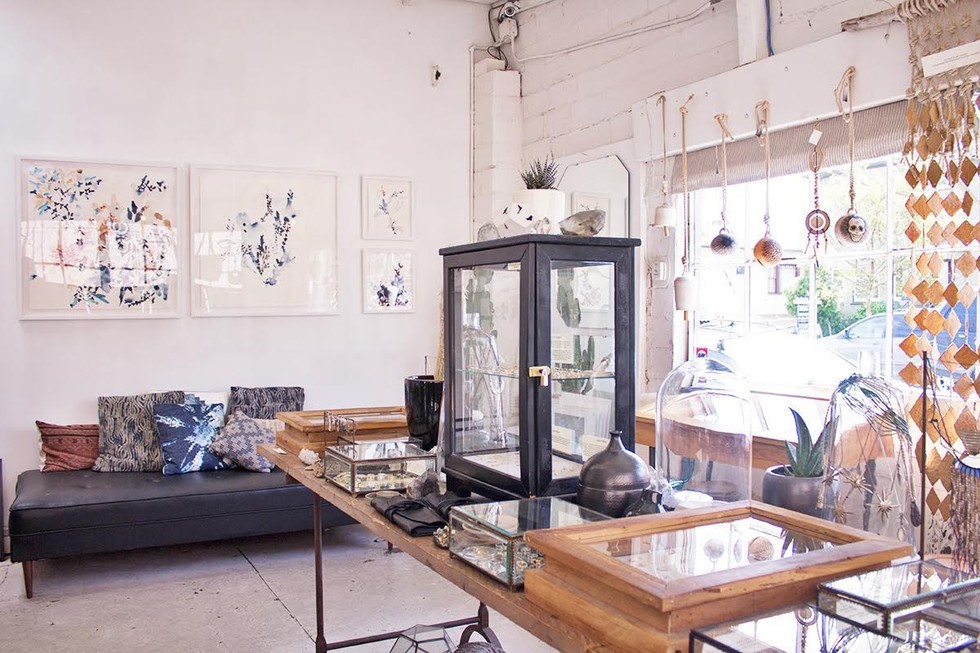 (Anya Ku)
Esqueleto
This Temescal Alley shop is known for having some of the most beautiful and unique jewelry around, and the store's two large walls of windows and clean layout make it a true gem. Aside from carrying must-have designs from Oakland native Lindsay Olson of Adeline Jewelry, Rebecca Overmann, AILI, and Melissa Joy Manning, Esqueleto's unique décor items alone are worth a visit. Contemporary wood mobiles dance from the ceiling, and MQuan votives plus John Sheppard's porcelain geometric pieces will win any shelfie game. Don't forget to look down at the vintage carpets and shiny pyrite crystals sparkling at your feet. // 482 A 49th St. (Temescal), shopesqueleto.com
DON'T MISS A BAY AREA BEAT! SUBSCRIBE TO OUR NEWSLETTER.