By
We've partnered with Russian Standard Vodka and asked some of the city's top mixological talent to concoct delicious drinks with Russian Standard Vodka as its star ingredient, and base the name of the cocktail and its ingredients on a deeply-held ambition: maybe a frozen drink inspired by climbing the tallest peak, or salted rim to evoke sailing the open sea...
Want to win a $100 bar tab? Try all the cocktails over the next seven weeks and "toast" (i.e. vote for) your favorites by selecting one here.
Here is our first featured bartender, Zachary Taylor from The Brixton. He mixed up the Oberon's Tonic. Visit Zachary at the bar at The Brixton, or try his recipe at home.
Ingredients:
• 1.5 ounce of Russian Standard Vodka
• .75 ounce Thyme-Tarragon-Lime-Vanilla Cordial
• topped with Tonic Water and garnished with fresh thyme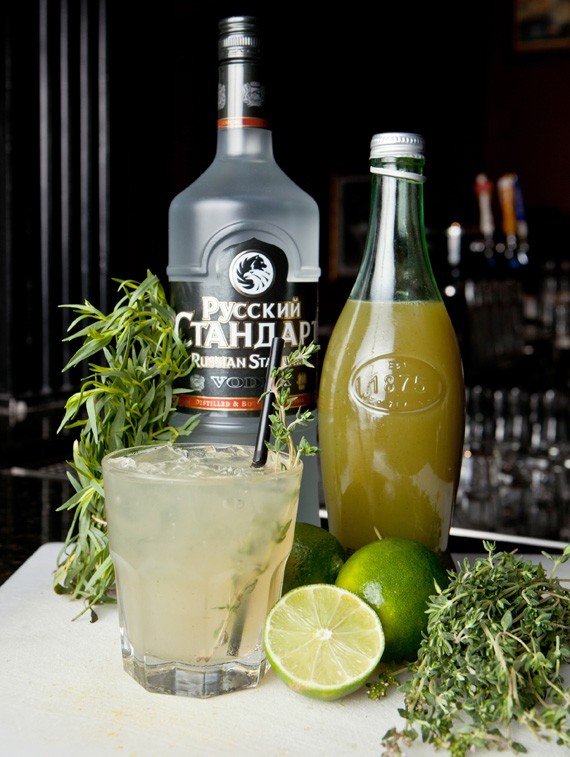 Bartender's notes: One of my biggest motivations is to achieve a truly symbiotic relationship with the planet, and the idea of pushing the green movement past its current limits is a daily challenge. I've chosen to only ride a bicycle, which has allowed me to keep my roots with growing up in a much more rural environment.
I love the outdoors, and I wanted to capture that essence and bring it into a nice, refreshing cocktail which can be enjoyed throughout the summer. I'm always intrigued by how much flavor can be added by using high quality herbs in cocktails, and I've always loved the smell of fresh thyme whenever I've come across it when I've gone hiking. I believe I've captured a lot of great flavors in a very concentrated cordial.
See all the participating bartenders here and vote for your favorite!
PLEASE DRINK RESPONSIBLY. Russian Standard® Vodka. Product of Russia. 100% Grain. 40% Alc/Vol. ©2012 Imported by Russian Standard Vodka, NY, NY.
DON'T MISS A BAY AREA BEAT! SUBSCRIBE TO OUR NEWSLETTER.