While Napa reigns king of wine country, underrated Sonoma skims under the radar. Time passes slowly here. Instead of tour buses, traffic, and crowds, you can stretch out in the town square with an open bottle of red, bike between wineries without getting run over, and have leisurely conversations with local proprietors. 
That being said, high-end restaurants, hotels, and boutiques are popping up and polishing up their games. Travelers wanting a more covert experience need to be a bit more intrepid in their journey. Here are a few of our favorite off the beaten path destinations in Sonoma:
Scribe Winery is definitely clandestine as they often hide their small sign, they aren't open to the public, and their website is often unavailable. But this historic winery knows how to play host and is being revived. Grab a glass and wander the vineyards before kicking back for an outdoor tasting. By appointment only.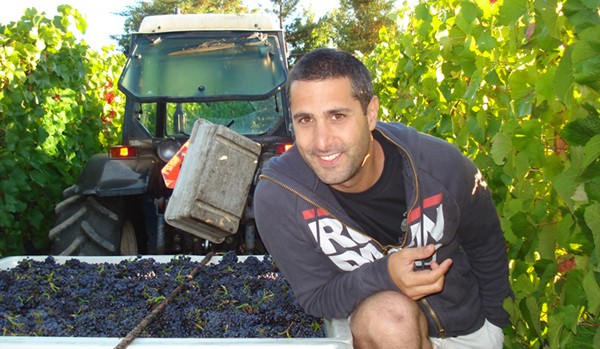 Kutch is closed to the public and is anything but pretentious. Founder, Jamie Kutch (photo above), is known for his laid back attitude and interactive guest experiences. Jamie noted: "I don't do the commercial tasting room thing, this is raw. Come to the warehouse, taste from barrels and bottles, and have a good time. If it's punch down time, we do it all by foot, so come and jump in". By appointment only.
Repris Wines is straight out of a fairytale, and less than an hour from the Golden Gate Bridge. There are no signs to lead the way, and many locals don't realize that it's been there, perched above the valley, for over 125 years. They've got rocky vineyards that produce rich, intense wines, 18,000 square feet of wine caves, and all the other sought-after amenities. By appointment only. 
Nicholson Ranch is known for their casual and friendly experience, but the tasting room is classy and the property and views expansive. It's a fantastic place to go if you're with a close group of friends or looking for a romantic afternoon as they have small tables overlooking the vines from terraces and an assortment of meats, cheese, crackers and spreads for lake-side picnics. Open to the public daily 10 a.m. - 6 p.m.
Bartholomew Park is a winery as well as a museum. In addition to their cozy tasting room, they offer terrace tastings where you can sip at your own pace. They also host a one-hour tour that begins overlooking the vineyards, where you'll learn all about the their organically-farmed estate and the people who discovered the historic site. Open daily 11 a.m. – 4:30 p.m.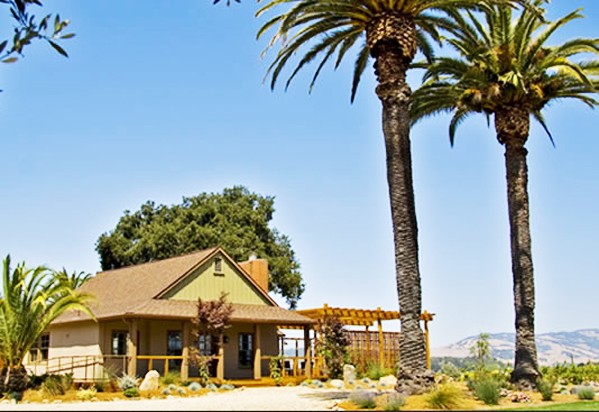 Anaba Wines hosts guests at a recently-renovated, 100-year-old farmhouse. Taste their award-winning, limited production wines in the charming home or bring a picnic and have lunch on the vineyard-view patio. Open to the public daily until 5:30 p.m.