While Wine Country is best known for its grapes and food, adventures abound in this beautiful region for those who need a break from imbibing. 
---
Take a balloon ride
No matter what your taste in wine or food, as long as you like vistas and don't mind heights (or early mornings) you'll be soaring during and after this experience. Check out Calistoga Balloons ($219) and Balloons Above the Valley ($209/person if booked online or $240 via phone reservation). 
Follow the queso 
Download the map and hit the Sonoma Marin Cheese Trail for a tasty tour of over two-dozen cheese artisans. The trail covers nearly 50 miles and farmers will welcome you to their creameries, many of which require advance bookings for a tour, and happily teach you all there is to know about cheese and cheese-making, while you stuff yourself on free samples and meet their friendly animals. 
Zip through the redwoods
When you think of ziplining, you likely imagine vacations to foreign countries and rainforests, but you can also zipline through the world-famous California Coastal Redwoods in Sonoma County with High-flying Sonoma Canopy Tours. The guided tour is two and a half hours and includes seven zip lines, two sky bridges, a spiral staircase and an 80-foot rappel. $89 adults, $49 children. 
Get to know your meat 
The Fatted Calf in Napa offers 4-hour butchering and salumi classes on Saturdays at 11 a.m. for $170 per person. Classes range  from "Whole Hog Butcher" to "All About Duck" and "Sausage 101." In addition to all that meat, you get a morning snack, lunch, and a bag of meaty goodies that you prepared. Book well in advance.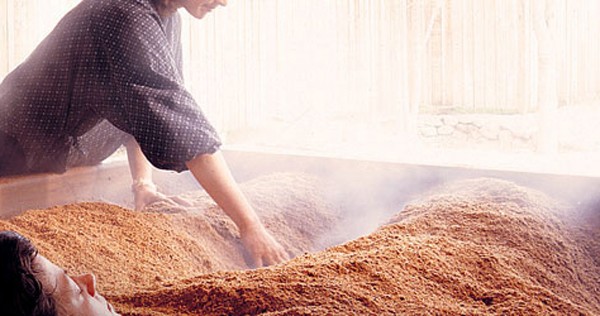 Image courtesy of Osmosis Day Spa Sanctuary 
Cleanse in Mud or Cedar 
For over 60 Years Dr. Wilkinson's Hot Springs Resort has been offering mud baths in Calistoga's "pure volcanic ash and vibrantly mineralized hot springs water." Others prefer the Cedar Enzyme Baths at Osmosis Day Spa where you'll nestle into a cozy wooden tub filled with a fragrant blend of finely ground cedar, rice bran, and plant enzymes imported from Japan. These ingredients heat naturally by fermentation (same process that turns alcohol into wine), creating biologically generated warmth that mimics the body's natural metabolic process.
If none of those suit your fancy, find more ideas here:
50 Things to Do in Wine Country Before You Die 
What To Do With Non-Drinkers in the Wine Country
Cycling Napa Valley: 6 Great Rides