As diverse as it is vast, Sonoma County, once all family farms and farmers, now offers as many posh pleasures as it does down to earth experiences. Whatever you pleasure may be, your one day in Sonoma is sure to please.
Like our One day in Napa Valley, we recommend heading north early and then working your way south to avoid the longest drive in the worst traffic. Sonoma's myriad offerings range from the beaches of Sea Ranch to cheese tours, but with only one day, it's best to start in Healdsburg and focus on food and wine. You'll be covering a lot of ground and sipping a lot of vino, so consider hiring transport from Pure Luxury or Platypus.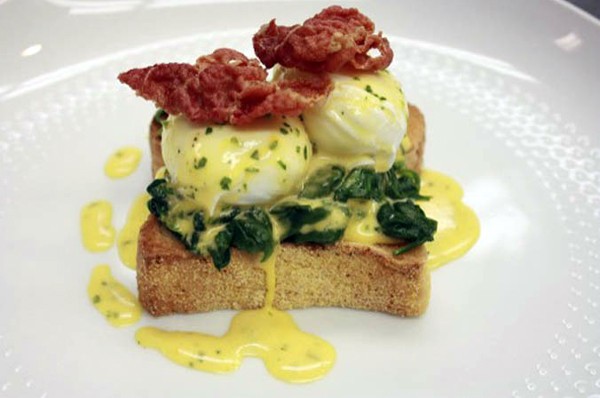 There's no shortage of quaint shops and breakfast spots in Healdsburg, like Barndiva (image above, Brunch Sundays only), Cousteaux French Bakery  and Bistro Ralph, but the Downtown Bakery & Creamery (6 am – 5 pm weekdays. 7am – 4pm weekends) is our top pick. After breakfast, grab some grub to go or lunch packs from The Cheese Shop in Headsburg  (Mon – Sat 11am to 6pm) or Oakville Grocery Co. (8am – 7pm daily).
Now it's wine time. Head south to Gary Farrell (pictured below, opens at 10:30), where you'll be greeted by warm hosts, well-made wines, and a beautiful forested view of the Russian River Valley. If you're loving Healdsburg, make your second stop at White Oak or Jordan Winery. The people and wines are some of the best in the county.

Next, make your way south to Sebastopol to the posh, welcoming gardens and vineyards of Lynmar Estate (pictured below). The Pinots are fantastic, and be sure to try their highly acclaimed Chardonnay, Syrah and Rose. Book ahead for the Picnic Pairing, Red, White & Wood-Fired, or Pinot and Pizza packages (10am – 4:30pm daily).
If you didn't lunch at Lynmar, make the trek to Sonoma Square, where you'll be surrounded by well-known options ranging from stylish El Dorado Kitchen to farm-to-table offerings at the girl and the fig or Sunflower Café (pictured above).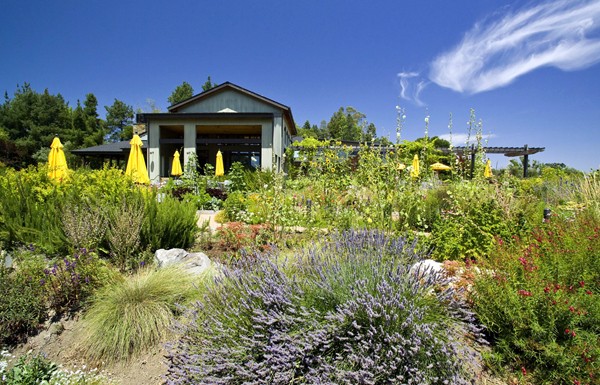 There are tons of tasting rooms (16 or more) around Sonoma Square, including the sexy JCB tasting room and some good boutique shopping, so walk off your lunch and take advantage of the small town charm.
It's likely time to head home If you hung out in Healdsburg or got stuck in Sonoma Square, but if you're up for more, hit Gloria Ferrer (open 10am – 5pm) for some bubbles and a cave tour, or Rams Gate for a dose of posh design, killer bites, and expansive vistas.
When the day turns into night and you need a place to stay, we recommend the El Dorado Hotel for a top-notch experience, the Double Tree Hilton for value and Kenwood Inn for a romantic splurge. Check out Ledson Hotel if you want to stay at a winery, or click here for more options.
How do you spend your one day in Sonoma?