Originally published on California Home + Design
If you're looking for unique, artisanal and locally-made gifts this season to place under the tree, stuff stockings, or give a host or hostess, plan on heading to The Barlow in Sebastopol. In this community of makers, you'll find a diverse range of art, décor, fashion and wine, plus plenty of cozy eateries to fuel your excursion.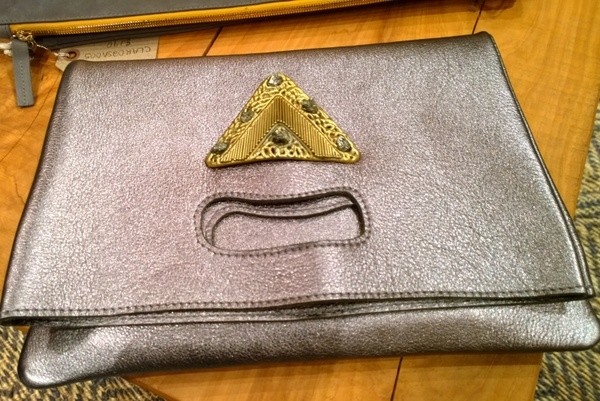 At Tamarind, you'll find highly-curated, beautiful fashions, jewelry and accessories handcrafted by local artisans. I especially loved the stunning leather handbags designed by Chantel Garayalde, like the clutch-turned-handbag below with iPad and iPod pockets inside. Each of the bags features a unique metal emblem, upcycled from handmade brass belt buckles ca. the 1970s, finished with pyrite, fresh water pearls, or stained glass. The bags represent owner Andrea Kenner's merchandising philosophy that all of her products "have a reason to exist. They're in style everywhere, but stilll grounded and humble." Be the first to own or gift these bags; the Garayalde brand doesn't officially launch until January 2014. 
At Tamarind, you'll also find stocking stuffers for the men in your life - think color-block skinny ties and beard oil.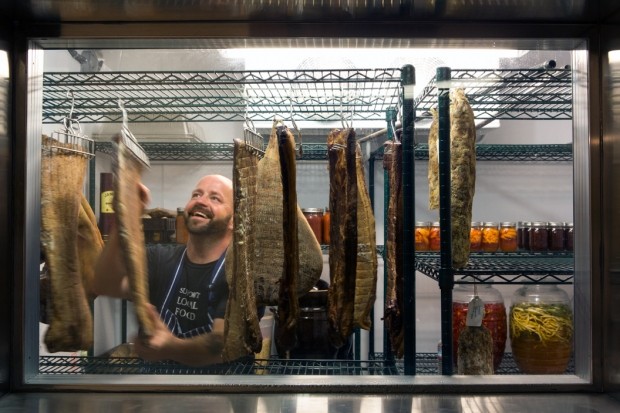 For the pork lover on your list, pick up some delicious stocking stuffers like piggypops (bacon toffee lollipops), chicharrone peanut butter cups or heritage breed Black Pig Meat Co. bacon packs, house-cured on premise by salumist John Stewart, or Black Bacon logo gifts such as caps and t-shirts.
Click here to see all the awesome gift ideas offered at The Barlow !