Originally published on CaliforniaHomeDesign.com
Where: 250 Stanford Avenue, Kensington
When: Sunday, March 23 from 2 to 4 pm
What: Built in 1955, this impeccable 2-bed, 1.5-bath house– a series of indoor and outdoor spaces arranged on a down-sloping lot with incredible views of Marin County and the North Bay– was designed with a sure hand by an unknown architect. On the market two days and asking $749K. We think it's the work of architect Henry Hill. From the street, all you see is a carport and a hedge, with stairs leading down to the main entry: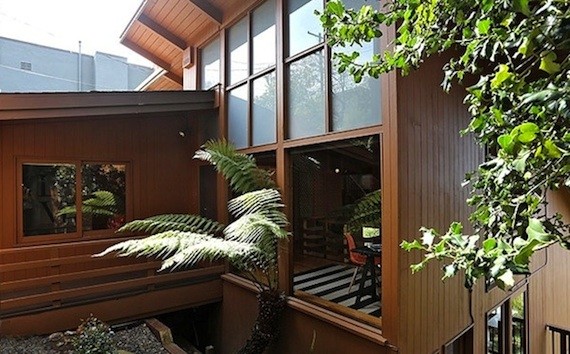 Click here for more info on this awesome open house!