Originally published on CaliforniaHomeDesign.com
Where: 2827 Greenwich Street, Cow Hollow
When: Sunday, June 2 from 2 to 4 pm
What: Designers Jeff and Tray Schlarb took two years to completely re-invent this c.1938 house on a quiet block just a few yards from the Presidio, on the market a few days and asking $5.495M. As the owners of Green Couch Design, they've built a successful design practice creating new spaces for their clients while becoming the go-to stylist/stagers for luxury properties on the market. Here they've done both, renovating with a hypothetical family in mind and staging it to live in. So yes, they'll be quite happy to sell it to you completely furnished.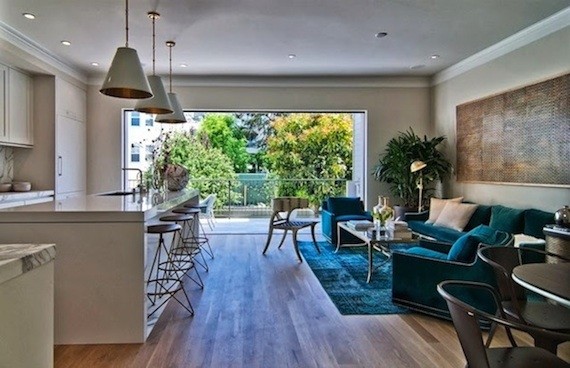 Click here to see more of this Cow Hollow home!