Originally published on CaliforniaHomeDesign.com
A founding member of Metallica lived here for about a decade until selling it to the current owners in 2003– right about the time the band's St. Anger album came out and before he went into rehab. The house has been through extensive rehab as well, with the '80s systems now completely updated and some of the more exotic finishes removed. Even after ten years, the neighbors still call the street "Rockstar Road."  Check out the video:
Novato, Property Video, 35 Wali Trail from Allison Fortini Crawford on Vimeo.
With this stone and timber outdoor kitchen and saltwater pool– with real boulders, a waterfall, and a cabana/bath nearby– we'd be happy just pitching a tent on the patio.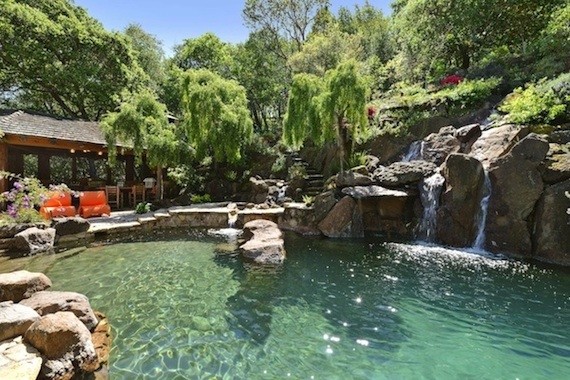 Click here to see more of this Novato home!