Originally published on CaliforniaHomeDesign.com
Where: 121 Edgehill Way, Forest Hill
When: Sunday, February 10 from 2 to 4 pm
What: A 4-bed, 2.5-bath Post & Beam house designed by Japanese-American architect R.G. Watanabe and built in 1960. New to the market this week and asking $1.298M.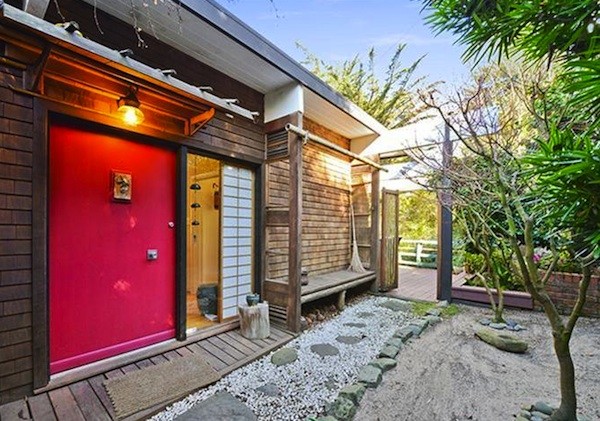 It's an incredibly discreet little house, hidden behind a mature hedge on a narrow road–all you see is the carport, a hand-crafted wooden gate and a few outriggers above the hedge. You enter via a somewhat tired Japanese Style dry pebble garden without much clue as to what lies behind the red door. The exterior trim details are probably the most interesting–the railing around the deck and the long bench in the front courtyard. Subtly traditional while still being modern, these details were executed by the same craftsmen who worked on the restoration of the Japanese Tea House.
Click here for more on this awesome R.G. Watanabe open house!