Where: 1050 Filbert Street, Russian Hill
When: Sunday, March 17 from 2 to 4 pm
What: The perfect couple's house, originally built in 1907 but classically remodeled out of existence by architect Robert A.M. Stern in 2003. The street front is dominated by a two-car garage above a guest apartment, with the actual house downhill and across a landscaped courtyard. Once you've navigated the koi pond and plant material, you enter through a portico into a domed, octagonal foyer with clerestory and oculus windows–before finally winding up in the open living space. The kitchen/dining/living space manages to be both loft-like and formal, with carefully thought out details– the kitchen may be open, but there's a scullery/pantry/prep space off to one side.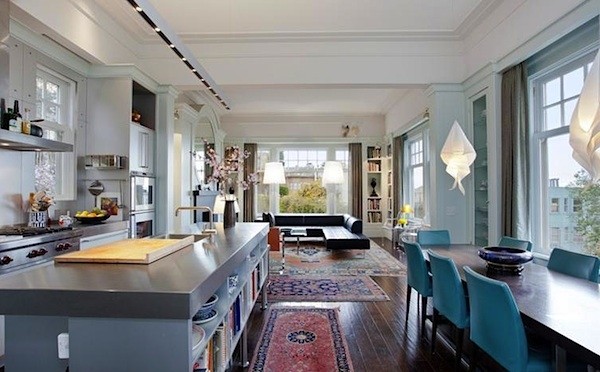 Click here to see more inside of this awesome Filbert Street house!