Originally published on California Home + Design
Where: 1612 Church Street, Noe Valley
When: Sunday, November 17 from 2:00 p.m. to 4:00 p.m.
What: The neighbors must have been thrilled when the shabby 1908 cottage that occupied this street was renovated out of existence. In its place appeared this crisp and beautifully detailed 3-bed, 3.5-bath house with a two-level garden. Originally purchased for $930K, the developer is asking $3.4M– for basically an entirely new house with exceptional design standards and a simple, unforced plan.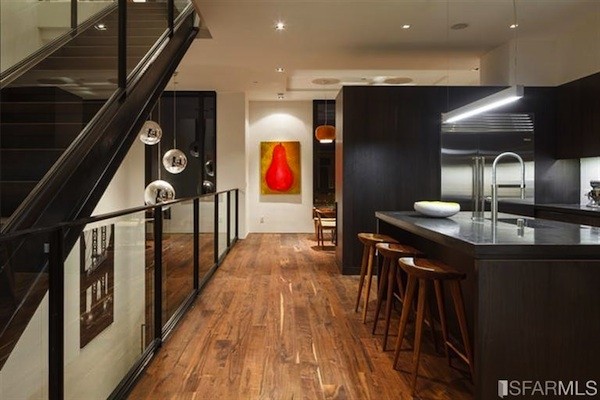 An open steel and glass stairway runs through the center of the house (above).
Click here to get the full scoop on this beautiful open house!