Originally published on California Home + Design
Where: 101 27th Street, Lake/Richmond District
When: Sunday, November 3 from 2:00 p.m. to 4:00 p.m.
What: Located right at the edge of the oceanfront Sea Cliff neighborhood– no fudging of boundaries here– what was once a very ordinary c.1940 spec house has been given a complete overhaul. Last sold in April, 2011 for $1.575M and returned to the market this week asking $3.998M, the 3-bed, 3-5-bath wasn't just a little tired– it was completely exhausted. The renovation opened up the main floor– and appropriately for this food-centric town, now almost entirely an open kitchen: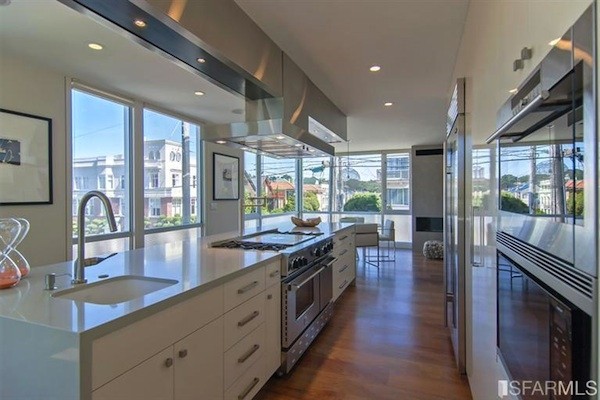 Click here to read the full scoop on this gorgeous open house!