Originally published on California Home + Design
Where: 77 Dow Place #908 Yerba Buena/SOMA 
When: Sunday, 11/24 from 2:00 p.m. to 4:00 p.m.
Why: Designed by Kotas/Pantaleoni Architects and built in 2002, the lofts in 77 Dow have better details and construction values than most, and we especially like the exposed, poured concrete and the kitchen (below) in this 1-bed. 1.5-bath unit– the decor's not interesting, but the good bones are. Have a look at the agent's dedicated site, www.77dowplace908.com.
How Much: $749K, down from $850, with HOAs of $626.
Upside: Great minimalist shell, plus high ceilings and two parking spaces.
Downside: Small, and best for one person whose friends like to stay in hotels.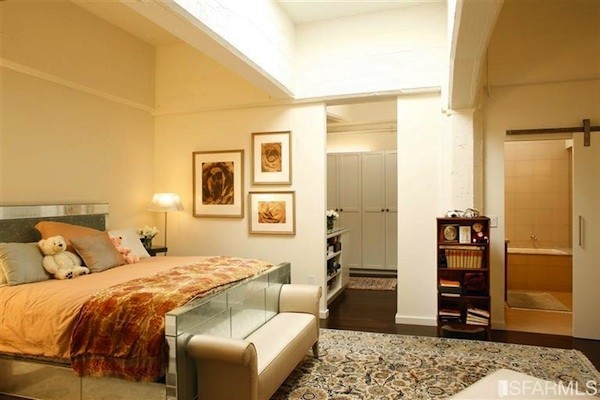 Where: 140 Bush Street #5, Pacific Heights
When: Sunday, November 24th from 2:00pm to 4:00pm
Why: The perfect 1-person condo in a 1920s commercial building.
Click here to read the full scoop on the SF open houses this Sunday!