Originally published on California Home + Design
Where: 545 Valley Street, Noe Valley
When: Saturday and Sunday, December 21 & 22 from 10:00 a.m. to 12:30 p.m.

What: Built as infill among the shingled Edwardians in 1967, a previously-ordinary 2-bed, 1-bath Noe Valley house got a stylish overhaul this year along with some shifts in the floor plan– and became a 4-bed, 3.5-bath house in the process and asking $2.595M.
There was the usual 2nd floor layout of living room, dining room, kitchen plus two bedrooms and a bath, all above a 2-car garage. That changed– the two bedrooms and a bath remain while the rest of the rooms became a luxurious master suite. Meanwhile on the entry level, the area behind the 2-car garage has become an open living space dominated by an impeccable kitchen, opening to a big deck with sunny downtown views: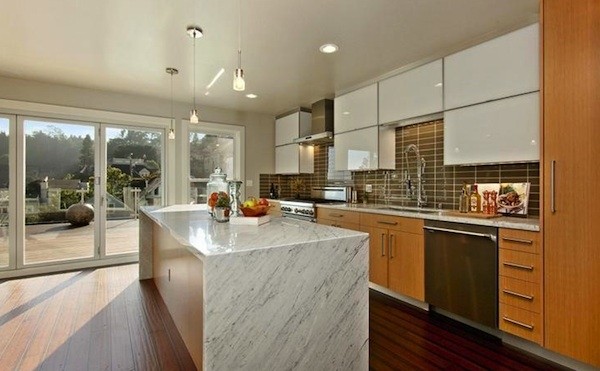 The first thing you see on entering the house is the new– and floating– staircase: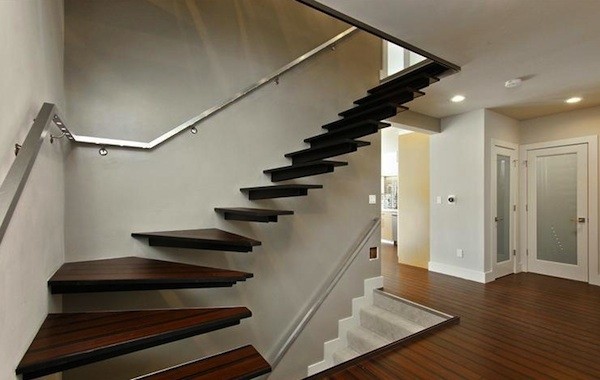 Click here to see more photos of this sleek Noe Valley home!