Originally published on California Home + Design
Where: 212 Edgewood Avenue, Parnassus Heights
When: Sunday, December 8 from 2:00 p.m. to 4:00 p.m.

What: An extensively remodeled, 5-bed, 2.5-bath Arts & Crafts house on one the loveliest and least traveled streets in San Francisco.
"Gracious" is a good word to describe the house. "Wow" probably best describes the long, heated swimming pool that dominates the backyard (above).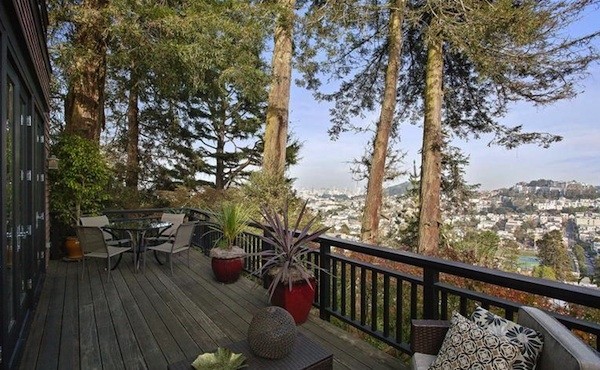 Downside: There's only one bath serving the four upstairs bedrooms, so a potential buyer may have to factor in renovations to make a new master suite with a new bath and additional closets and potentially losing a bedroom in the process.
Upside: Besides having a heated pool and killer views? Location.
Click here to see more of this AMAZING open house in San Francisco!