This article originally appeared on California Home + Design. 
Where: 1200 Page Street, Haight-Ashbury
When: Sunday, January 19 from 1:00pm to 4:00pm
How Much: $1.695M/HOAs $310
What: In a classically exuberant Queen Anne building, this full-floor, 4-bed, 3-bath flat in a 2-unit building underwent a crisp and complete overhaul a few years ago.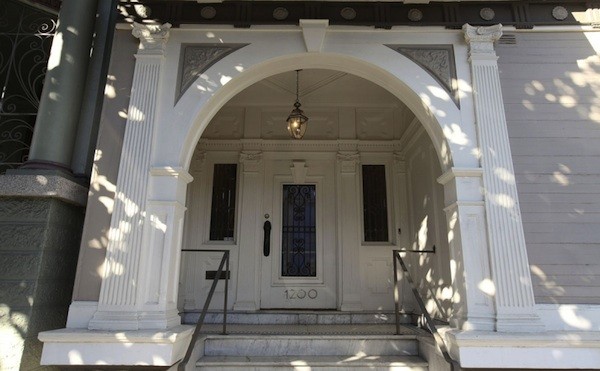 From the private arched entrance (top) on Page Street, a stairway leads up to this handsome hall that stretches across the full width of the flat.