The 36th edition of the Frameline Film Festival, the largest LGBT film fest in the Americas, opened yesterday with Vito, a tear-jerking doc about gay rights activist and pioneer of gay cinematic scholarship, Vito Russo. Thirty-two years after his death, the festival continues the work of his book "The Celluloid Closet" with an offering of docs, shorts and features broad enough to satisfy almost any taste, be it gay, straight, trans or yet-to-be discovered. Here are our 7 picks from the festival's two-week run, your results may vary!

Bye Bye Blondie

Former teenage love-birds Gloria (Béatrice Dalle) and Frances (Emmanuelle Béart) reunite years later in this French fairy tale built from flashbacks to their punk-rock glory days and blow-ups between these troubled antipodes in modern-day Paris. Pleasantly glossy in its portrayal of the punk past, high society and the Parisian lesbian scene, the coupling of these two dishy drama queens seems so natural and inevitable it makes it hard to believe it didn't happen before now. Tickets & Times.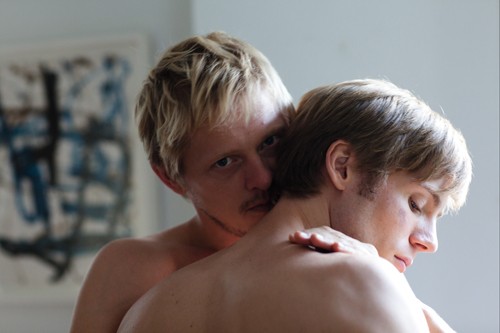 Film still from Keep the Lights On, Courtesy of Frameline
Keep The Lights On

Ira Sach's autobiographical portrait of a documentary filmmaker moving through trouble time with a literary lawyer with drug problems brings a level of realism seldom seen anymore in independent film. Balancing intensity and intelligence, Keep the Lights On spans years in downtown New York's timeline without leaving the confines of the central relationship or relying on historical cut-aways. In addition to excellent and nuanced performances by both leads, a well-researched documentary-within-a-documentary about underground gay filmmaker Avery Willard and a lilting soundtrack brimming with low-key cuts from Arthur Russell help mark time and underpin the emotional drama of this meticulously executed feature. Tickets & Times.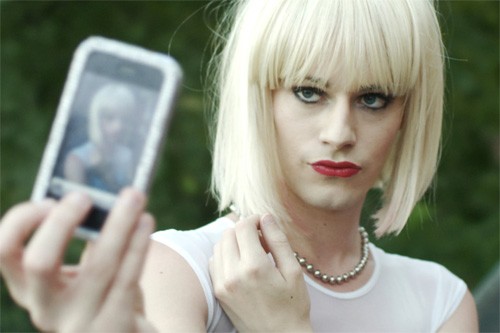 Film still from Me @ The Zoo, Courtesy of Frameline
Me @ The Zoo

Like everyone else, I know the face of Chris Crocker at it's worst: streaming with teary mascara as it contorts to scream "Leave Britney Alone!" on the eponymous YouTube video. One of the first people on YouTube to be "famous for not being famous" as he puts it, Crocker proves to be more self-aware than the average internet-dweller. Me @ The Zoo smartly plays out, like Crocker's 'career,' mostly through YouTube snippets, chronicling the out teen's withdrawal from school at an early age, online celebrity and near-miss reality TV show, and insightfully touching on the cult of online celebrity, the commercialization of culture on a micro scale, and of course, Britney. Tickets & Times.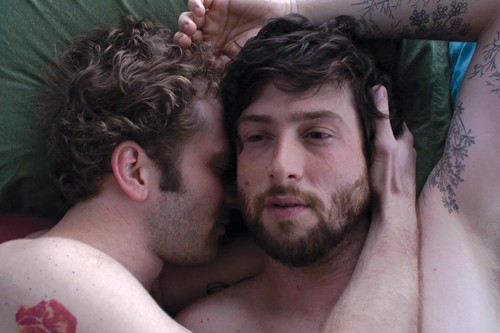 Film still from I Want Your Love, Courtesy of Frameline
I Want Your Love

A homegrown San Francisco production packed with young local talent down to the subdued, folky soundtrack by Blasted Canyons rocker Adam Finken, I Want Your Love tackles a situation anyone young and gay and living in The City will instantly recognize. Less weighted by big gay issues than its obvious cinematic cousins, I Want Your Love naturalistically peruses the Peter Pan set with breezy dialogue, nuanced performances and a TON of sex. Without a doubt explicit enough to make any audience blush, the film is being released gay porn distributor Naked Sword (NSFW!), but the honesty here has the potential to turn audiences on more than any of their more hoarily titled efforts. Tickets & Times.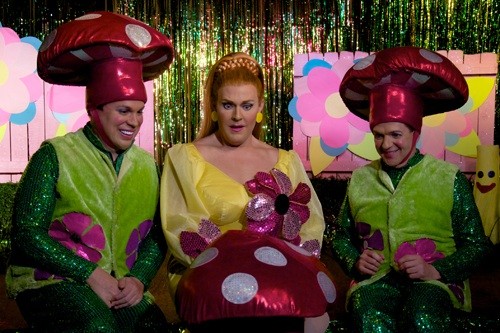 Film still from Varla Jean, Courtesy of Frameline
Varla Jean and the Mushroomheads

I'm neither a regular drag show attendee nor do I vacation in Provincetown where she often performs, so before Varla Jean and the Mushroomheads I was unaware of the charming, perfectly-timed magic of dragster Varla Jean, "daughter" of Earnest Borgnine and Ethel Merman. In this film adaptation of her stage act the burly Varla boozes and bruises her way to her very own children's show, cracking enough elaborate dick jokes and Soupy Sales references to make Pee Wee Herman titter and somehow coming out smelling like freshly painted roses. Tickets & Times.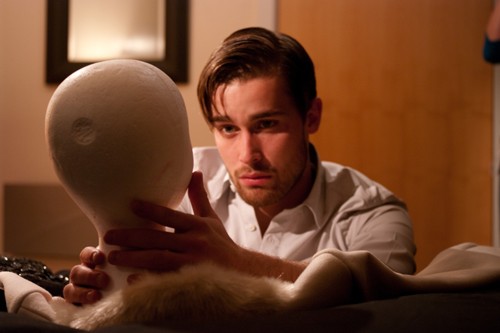 Film still from Unconditional, Courtesy of Frameline
Unconditional

Two siblings, Owen and Kristen, live with their disabled mother and are very much alone in the world, until the appearance of Liam, a handsome bank worker. Both siblings are immediately fascinated, but it's Owen that makes first contact, and ultimately becomes romantically involved--not as himself but as "Kristen," dressed in a wig and passing as a girl at Liam's request. Less of an issues film than a Lifetime movie cranked up to 12, Unconditional takes the classic abusive boyfriend scenario and turns it on its head, satisfying the craving for depraved thrills and chills while actually managing to integrate a number of interesting ideas about sexuality, pathology and electrifying identity politics in a way not often seen. Tickets & Times.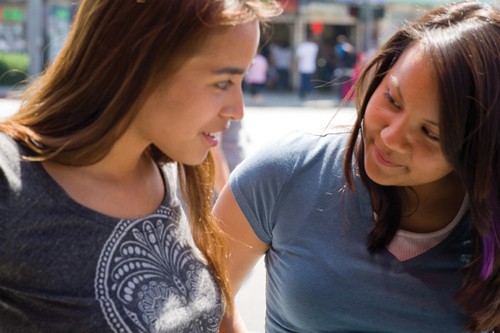 Film still from Mosquita y Mari, Courtesy of Frameline

Mosquita y Mari

If you missed Aurora Guerrero's Kickstarter-funded debut Mosquita y Mari when it appeared at the SF International a few months back, this year's Frameline presents another chance to check it out. Gliding fluidly across not only boundaries of friendship and sexuality but also linguistic boundaries between English and Spanish, the muted cinematography and hazy summer hues of this sweet and romantic look at the teenage dog days make it a treat to watch on the large screen. Tickets & Times.

Frameline 36 runs through June 24th at The Castro Theatre and other San Francisco locations. Visit the festival website here.