By
Get in the spirit with these 28 gift ideas. Next, we'll reveal our favorite home, design and fashion gift picks.
EAT+DRINK

Whole Beast Butchery (Chronicle Books), the debut book from 4505 Meats founder Ryan Farr, makes the cut for serious foodies—read: those with the wherewithal to slice up a whole animal. The tome teaches all the basics, from tools and techniques to the various cuts of meat and storage. Pair it with this F. Dick boning knife for a super sharp gift. $40 at Chronicle Books, 1846 Union St. (at Octavia), 415-345-8435, chroniclebooks.com; $50-60 at Town Cutler, 1005 Bush St. (at Jones), 415-359-1519, towncutler.com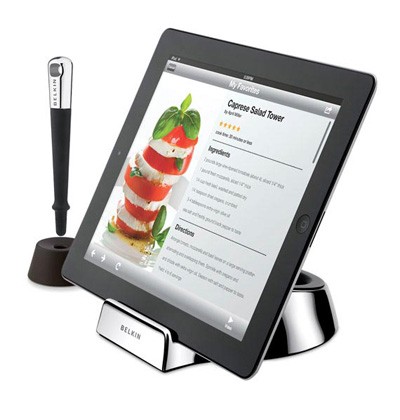 Stand and Deliver
Keep your iPad flawless with Belkin's chef stand and stylus. Designed for use in the kitchen, the duo's magic wand lets you scroll through recipes without touching a sticky finger to your tablet's glossy screen. $40 at Best Buy; 1717 Harrison St. (at 13th), 415-626-9682, belkin.com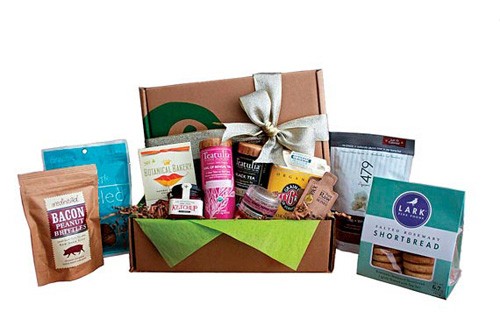 Inside the Box
Sign up your friends for a subscription to Foodzie's monthly tasting boxes, and they'll thank you every time those afternoon snack cravings hit. The assortment of handpicked, artisan goods promises a satisfying salty-sweet fix.
$30 per month at foodzie.com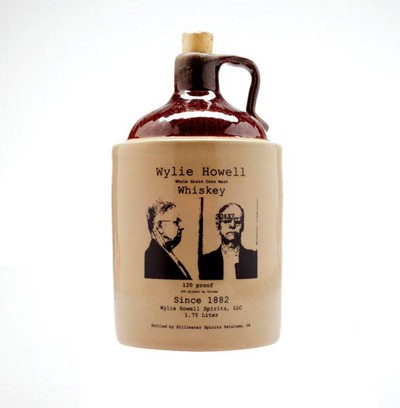 In the Spirit
Combining classic techniques with the modern fermentation process, Wylie Howell's corn whiskey, made at Petaluma's Stillwater distillery, is the crème de la crème of local spirits. May we suggest a bottle for your grandpa, dad, or hipster friend? $115 at Cask; 17 Third St. (at Market), 
415-424-4844, wyliehowell.com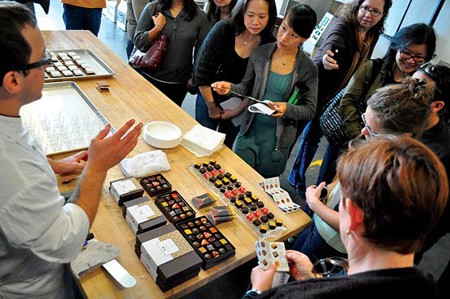 Sweet Tooth
Doing an early gift exchange? The way to your foodie friends' hearts is through Epicuring's Holiday Sweet Shopping Crawl (designed exclusively for 7x7 readers), a one-day-only interactive tasting experience in Dogpatch on Dec. 14. Participants make stops at Mr. & Mrs. Miscellaneous, Au Coeur des Chocolats, and Kika's Treats, where they'll meet the makers and learn their tricks of the trade. The icing on the cake? Yummy goodies are packaged to take home. $90; epicuring.com/7x7sweet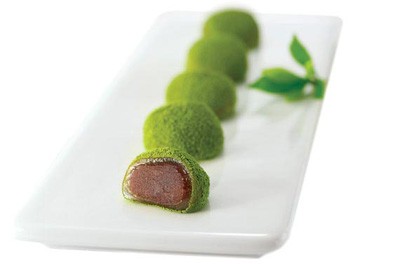 On a Roll
Fruitcake is so old-fashioned. Upgrade your honey's stocking with these artfully crafted Japanese sweets. Mochi with sweet red bean paste and green tea powder never tasted so good. From $1.50 at Minamoto Kitchoan; 
648 Market St. (at Montgomery), 
415-989-1645, kitchoan.com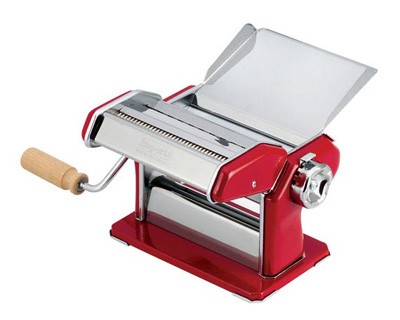 Way to Roll
House-made pasta is all the rave at restaurants. Bring it home with Williams-Sonoma's Imperia pasta machine, which includes two pasta rollers for flat sheets or fettuccine and an optional attachment to roll out dough and then stuff and crimp ravioli. From $50 at Williams-Sonoma; 340 Post St. (at Stockton), 415-362-9450, 
williams-sonoma.com
TECH+GADGETS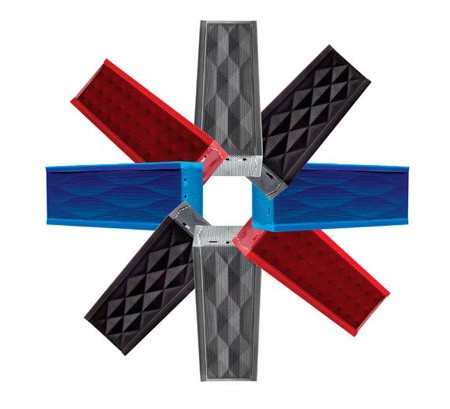 Turn It Up
Totally compact 
yet loud enough to drown out city traffic, the Jawbone Jambox speaker blasts up to 85 decibels of on-the-go wireless sound. With Bluetooth capabilities, a built-in microphone for conference calls, and a 10-hour battery life, it's the ultimate listening experience. $200 at jawbone.com

The Gift of Speed
Car aficionados and techies can learn the basics of performance driving and handling with the Audi Sportscar Driving Experience by taking a TTS, an S4, or an S5 for a spin. The lightweight carbon-fiber body is designed for the ultimate in safety and speed, but don't worry about damages—drivers aren't liable for the merchandise. From $249 at the Audi Forum Sonoma at Infineon Raceway; 29359 Arnold Drive, 707-939-4600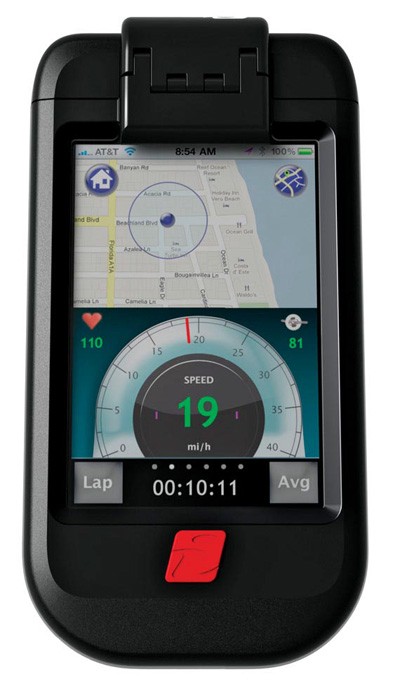 Bike Tech
How fast were you cruising down Market Street? Find out with the iBike Dash CC Delux cycling computer, which also measures your heart rate and total miles. Plus with built-in GPS maps to track your location in real time, there's no fear of getting lost in The Wiggle. $329 at iBikesports.com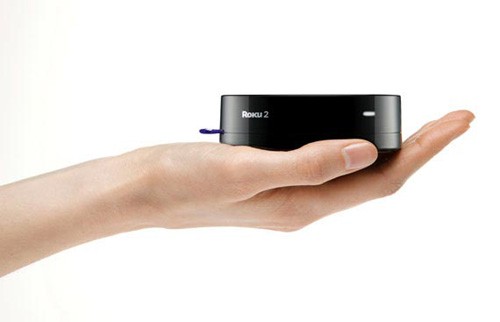 Click Play
Via WiFi, the Roku 2 XS streams all the best shows and movies to a TV minus the hassle of cords or a computer. The Roku has an SD (secure digital) card slot for extra storage and can also stream music with an add-on Rdio subscription. $99 at Best Buy, 1717 Harrison St. 
(at 13th), 415-626-9682, roku.com; From $4.99 a month at rdio.com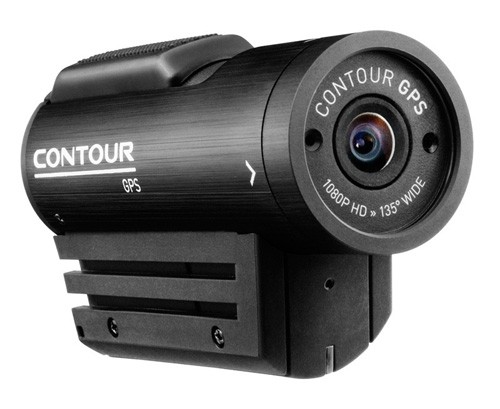 Camera Action
Snowboarders, skiers, and climbers, get ready: The Contour GPS Wearable Helmet Camcorder captures major action moments with an image sensor and high-def lens that rotates independently of the body for steady shots. $300 at REI, 840 Brannan St. (at Seventh), 415-934-1938, rei.com
Geek Chic
Keyboarding gets cool with birdAve's Mac Shortcuts OS X Poster, a quirky marriage between technology and home decor that demystifies Apple key commands. Learn to save, quit, switch apps, and more without looking at a screen. $20 at etsy.com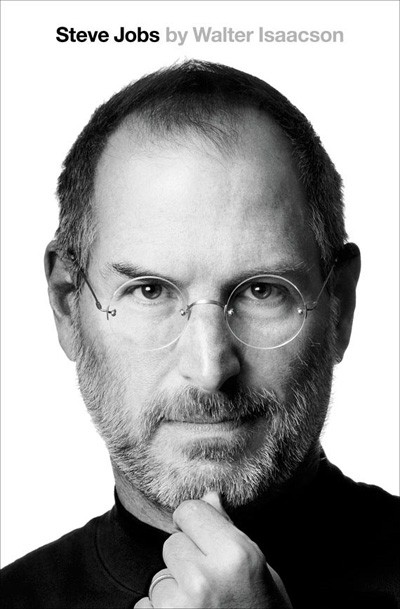 iLessons
Based on life stories and candid details revealed to author Walter Isaacson during more than 40 interviews, the exclusive bio Steve Jobs (Simon & Schuster) chronicles the life of the late creative genius and is this year's geek gift of choice. $35 at Books Inc; 2275 Market St. (at 16th), 415-864-6777, 
booksinc.net
DON'T MISS A BAY AREA BEAT! SUBSCRIBE TO OUR NEWSLETTER.