By
Get in the spirit with these 28 gift ideas.
HOME+DESIGN
Total Croc
For its sixth annual Holiday Collector's Series, prep-chic brand Lacoste tapped king of quirk Jonathan Adler for a highly covetable limited-edition line. While some may prefer the more classic polo, we find ourselves hypnotized by this crocodile pillow, a groovy take on traditional needlepoint. $150 at Lacoste; 172 Geary St. (at Stockton), 415-677-9004, lacoste.com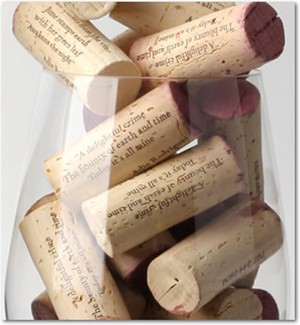 Well-Aged
These vintage glass wine bottles in an array of verdant shades look like they might have been purchased at some remote Mediterranean market. The fact that they weren't can be your little secret. $99-179 at greenhousedesignstudio.com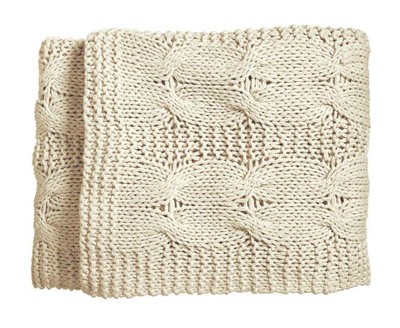 Homespun
This isn't your grandmother's Snuggie. Woven of pure cotton, the Fisherman's Cable Cape blanket is a stylish warm-up for any loved one. The large size is perfect for couples to share. $195 at serenaandlily.com

Ready-Made
For your friends in need of apartment therapy who are sans funds for a decorator, put them in the DIY spirit with a Design Kit from SF interior design firm Redmond Aldrich. Each room kit comes with swatches, inspiration pictures, floor plans, and a shopping list of all the recommended items for their space. And with contact info for a serious pro, first-timers truly cannot go wrong. $900-1,800 at redmondaldrich.com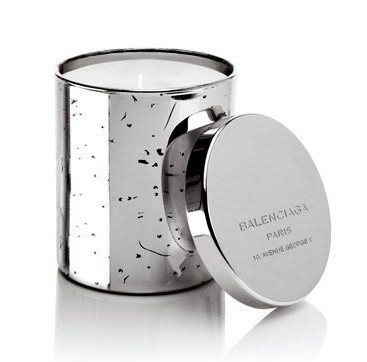 Fire Work
In a sleek silver holder, Balenciaga's L'Essence candle gives off an air of sophistication as well as notes of leather and violet. It's perfect for a boss or colleague. $65 at Neiman Marcus; 
150 Stockton St. (at O'Farrell), 
415-362-3900, neimanmarcus.com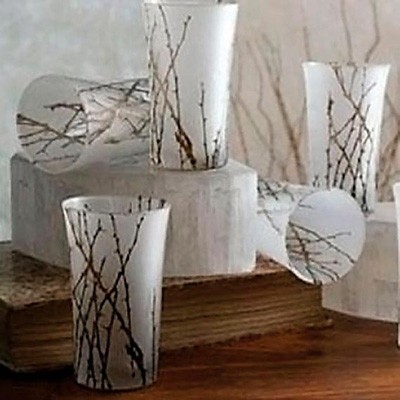 Sticking Point
Seasonal cocktails feel extra cool in these eight-ounce Roost Winter Thorn glasses frosted and etched with delicate branches.
$16 each at Aldea Home; 1017 Valencia St. 
(at 21st), 415-865-9807, aldeahome.com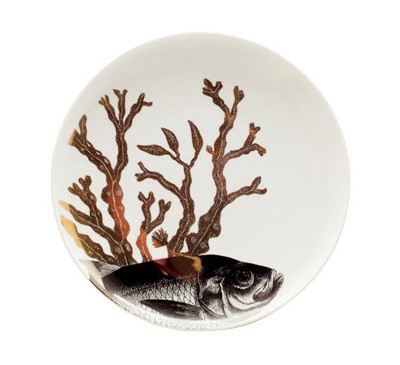 Life Aquatic
Go fishing at cheeky Brit retailer Paul Smith, whose Union Square store offers a fresh take on seafood for dinner. This set of four Caskata Tableware plates are works of art with gilded illustrations of various schools of marine life.
$165 at Paul Smith; 50 Geary St. (at Grant), 
415-352-3520, caskata.com


FASHION+BEAUTY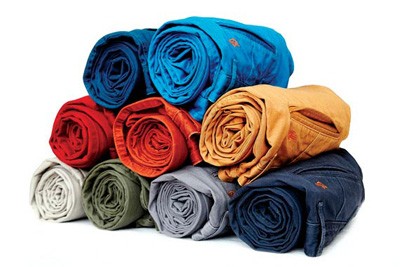 Alpha Male
In time for the holidays, Dockers has updated the traditional khaki with a slim fit and the vintage weathered finish of a favorite pair of jeans. Dubbed the Alpha khaki, these puppies are available in classic and limited-edition shades.
From $68 at Industrie Denim; 300 Grant St. (at Sutter), 415-397-3800, us.dockers.com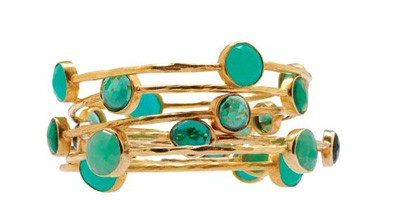 Jewel Tone
A stack of enviable green quartz and chrysoprase bangles in 22-karat gold vermeil say, "You're a gem." From Petaluma jewelry designer Robindira Unsworth, these festive baubles will send your message loud and crystal clear. $175 each at Spa Radiance; 3011 Fillmore St. (at Union), 
415-606-1228, robindira.com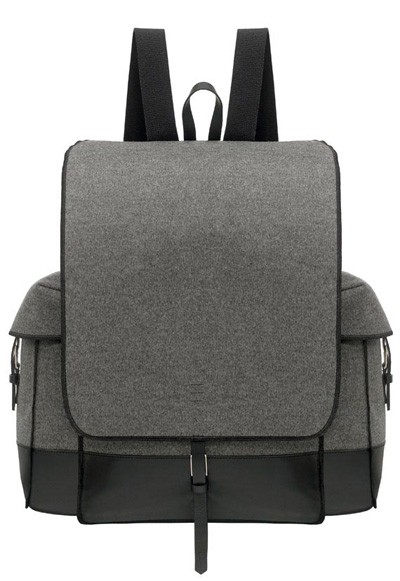 Got His 
Back
Backpacks aren't just for students. This modern wool-and-leather DH5 carryall, available at Dior Homme's new Union Square boutique, is way too cool for school. $3,300 at Dior Homme; 216 Stockton St. (at Maiden Ln.), diorhomme.com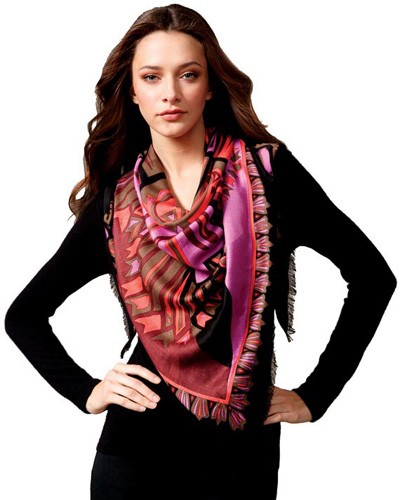 Pucci Pop
San Franciscans are said to have a penchant for gloomy hues—blame it on the fog. Brighten things up with Emilio Pucci's Wild Winter triangle scarf. It's a trip to the Castro for her Pac Heights LBD. $380 at Neiman Marcus, 150 Stockton St. (at Geary), 415-362-3900, neimanmarcus.com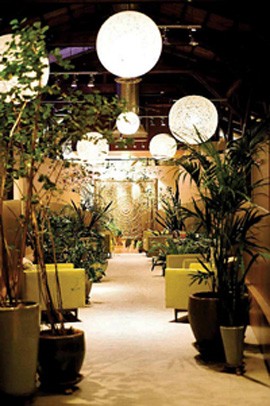 Massage Envy
We all need to unwind after a serious dose of family at the holidays. Give the gift of Zen with a decadent treatment at SenSpa in the form of a Giftly certificate. Just pick the dollar amount you want to spend, and then spread the cheer via email or Facebook. Your grateful loved ones can redeem their present using a mobile phone. giftly.com/7x7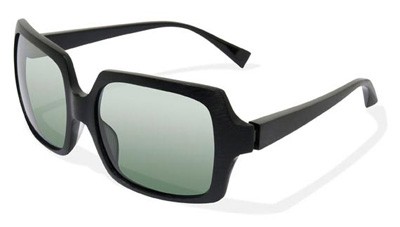 Sight Specific
Since logoed shades went down with the economic crash, Alain Mikli's unadorned sunglasses feel just right for luxury shoppers seeking discretion. The brand's shapely, edgy styles, like the AL1069 glasses, are all the signature required. $545 at Alain Mikli; 73 Geary St. (at Grant), 415-989-0373, mikli.com

Sweet Smell
Girly girls in the market for a new scent are socking away their pennies for Candy, Prada's latest It perfume with notes of caramel, vanilla, and musk. Save her the money, and show her some sugar. Trust us—this is better than chocolates. $108 for 2.7 ounces at Bloomingdale's; 845 Market St. (at Fourth), 415-856-5300, bloomingdales.com
DON'T MISS A BAY AREA BEAT! SUBSCRIBE TO OUR NEWSLETTER.