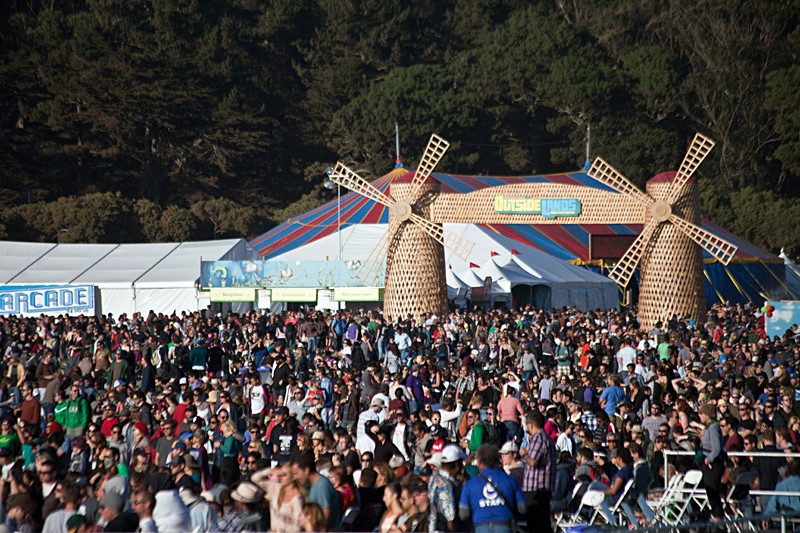 Thousands of people flocked to the 3 day festival in Golden Gate Park and the weather even cooperated.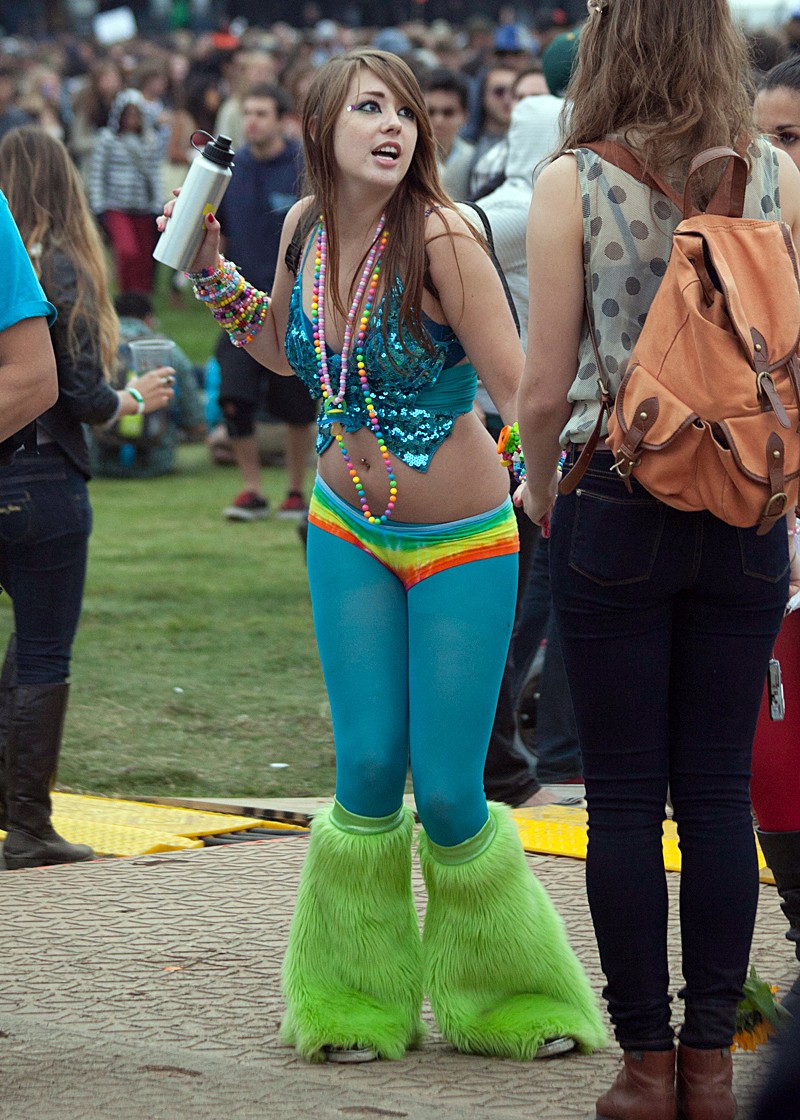 Fashion seemed to vary from day to day, band to band. Here's one of the many Phish fans from Friday night.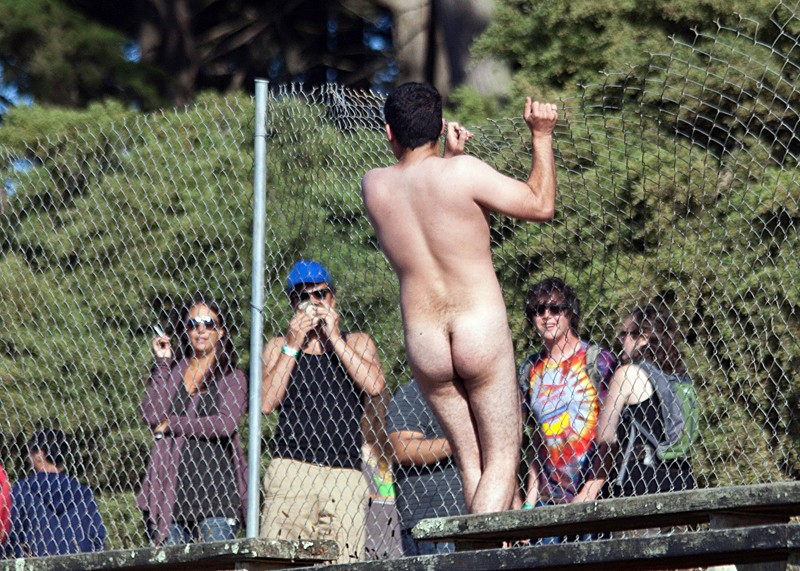 On Saturday some people decided to go with no clothes at all, he was arrested minutes later.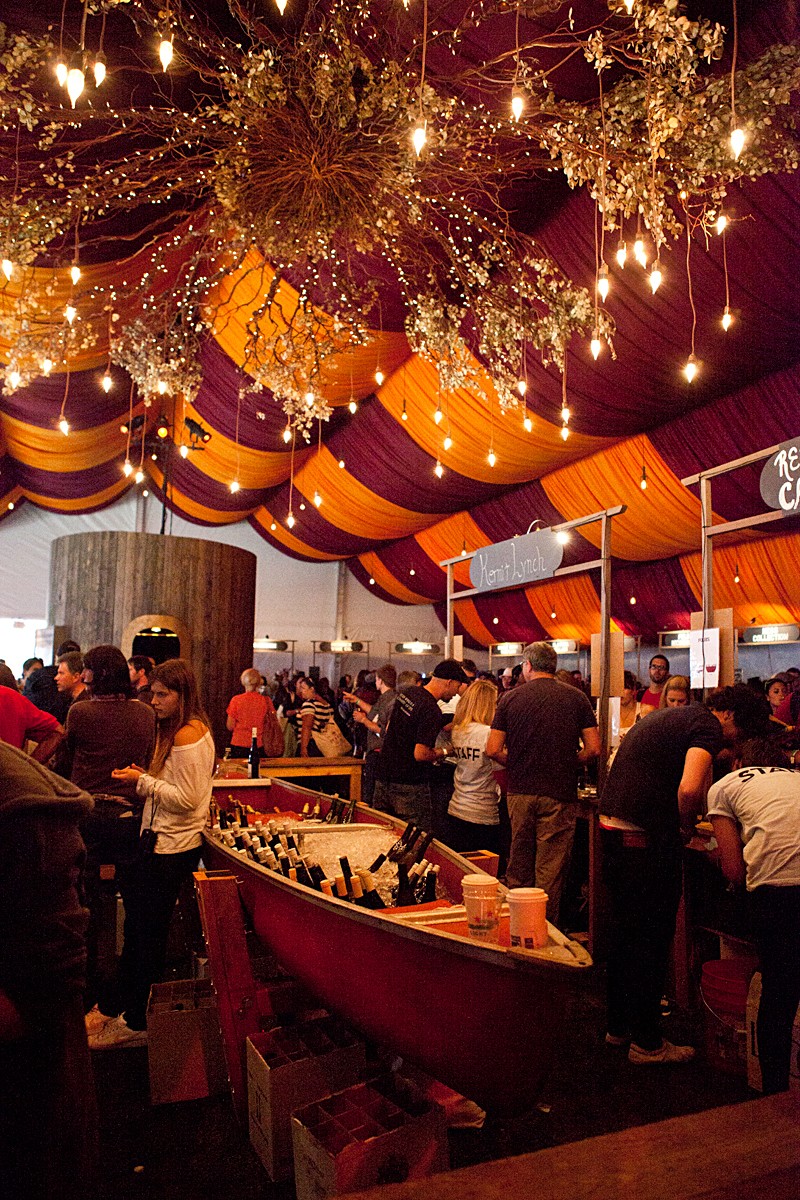 The wine tent was the place to be to cool off and sip on the many wines to choose from. (below) A giant wine cask was transformed into a nice seating and visiting area.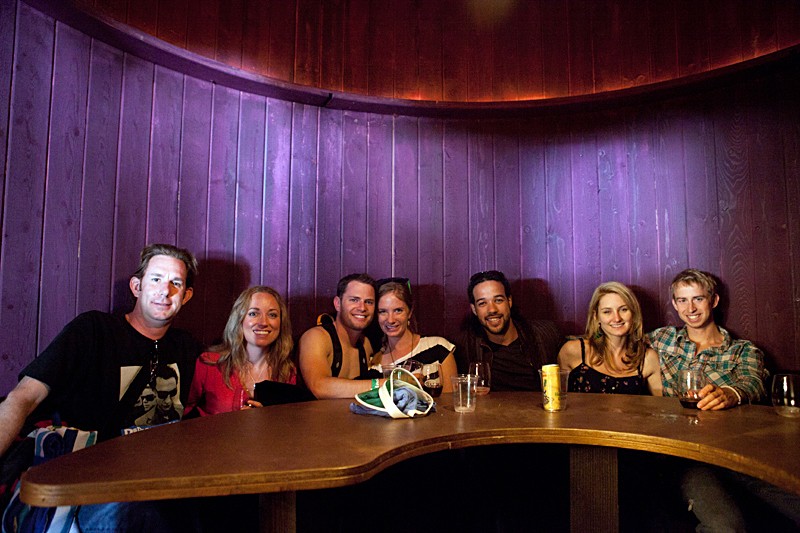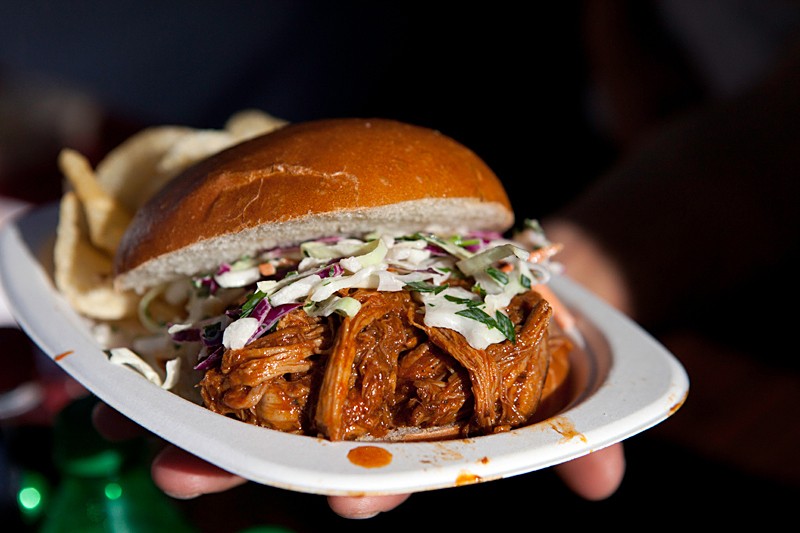 Food was abundant. Here's a pulled pork sandwich with fresh slaw and chips.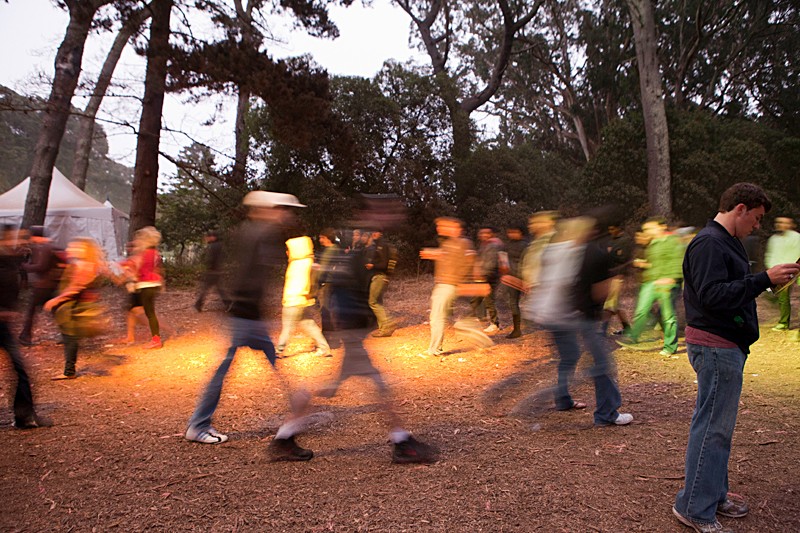 Lots of people on the move from stage to stage.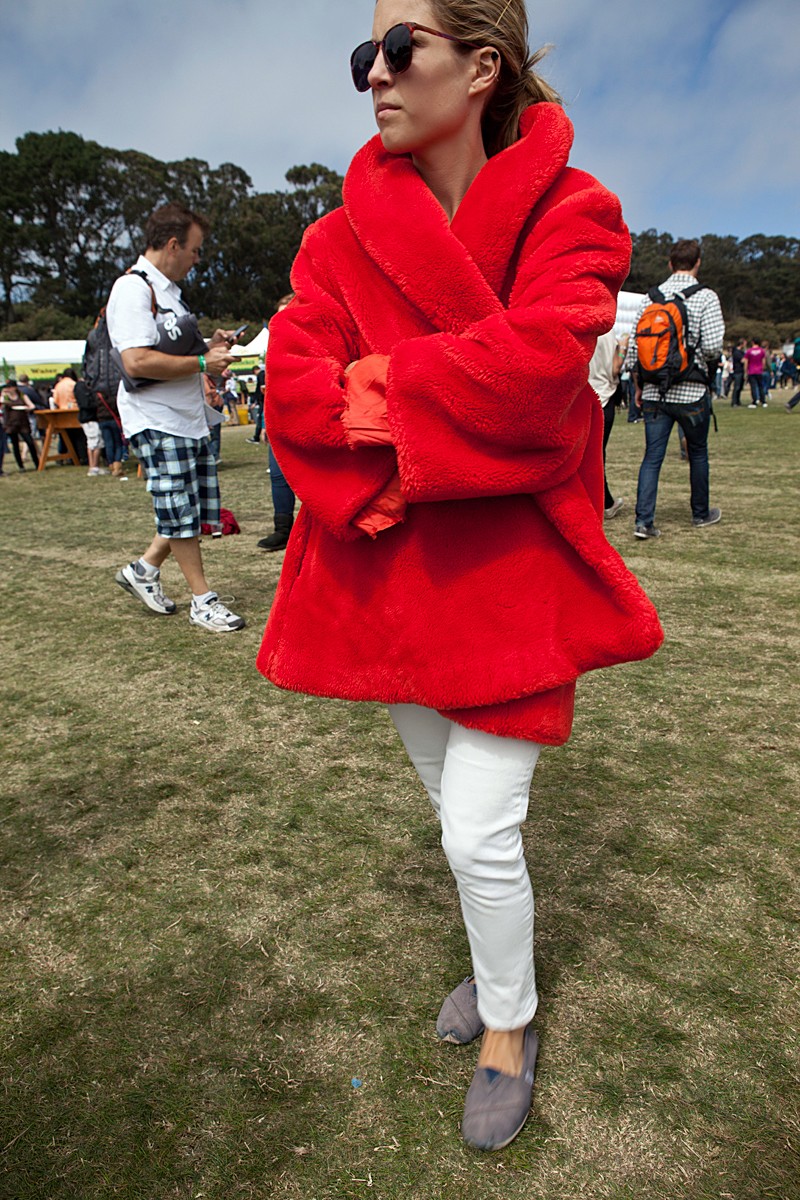 Staying warm on Friday night all bundled up in red.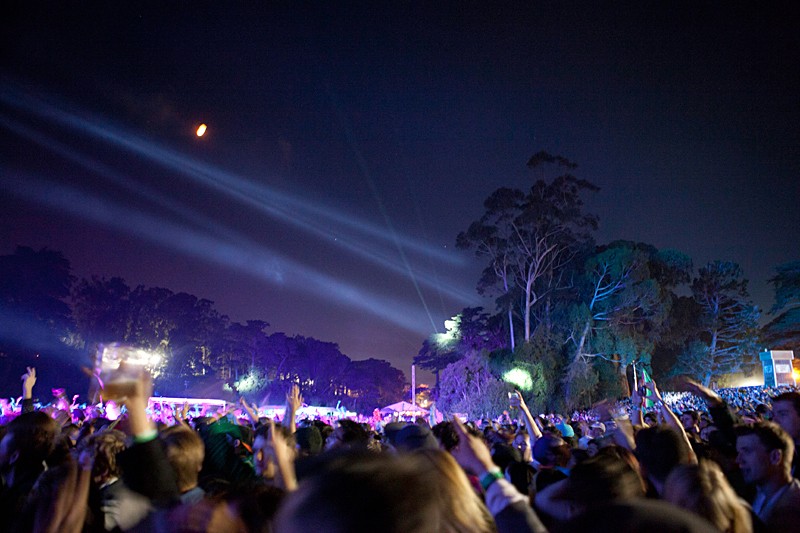 The scene at Saturday night's Girl Talk show was mayhem.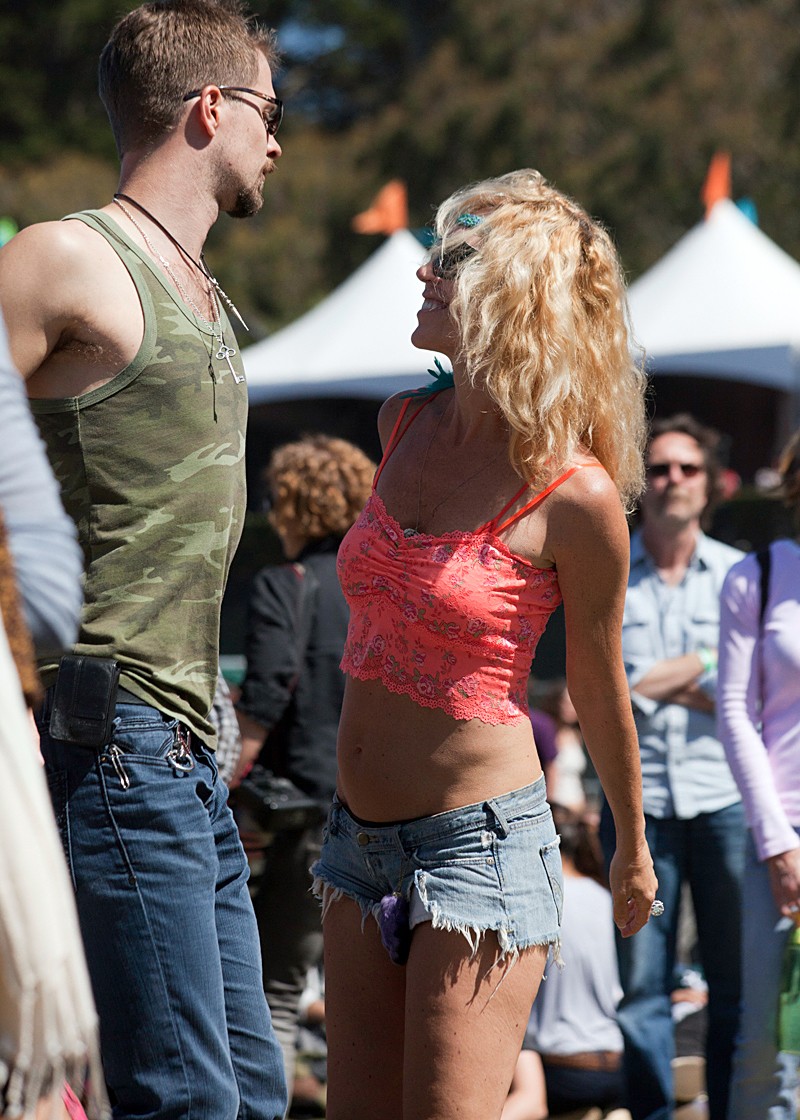 A couple enjoying the sun and music on Saturday afternoon.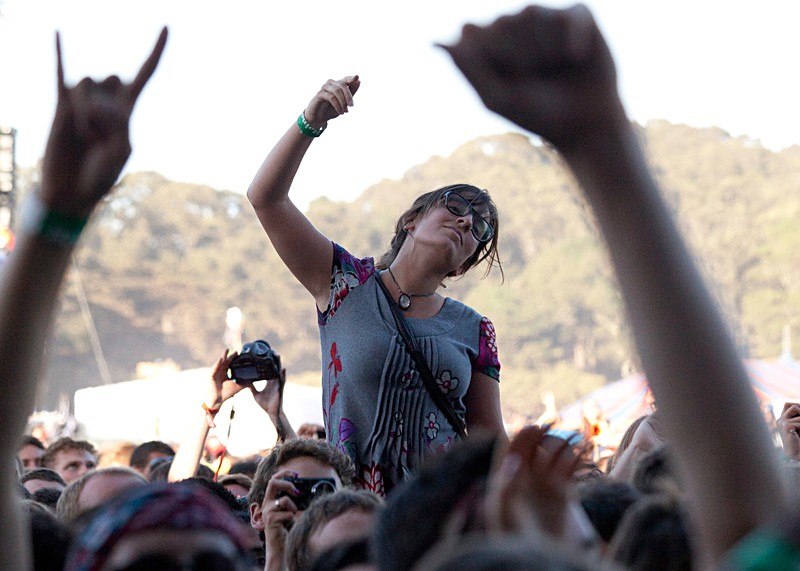 There was never a shortage of people having a good time.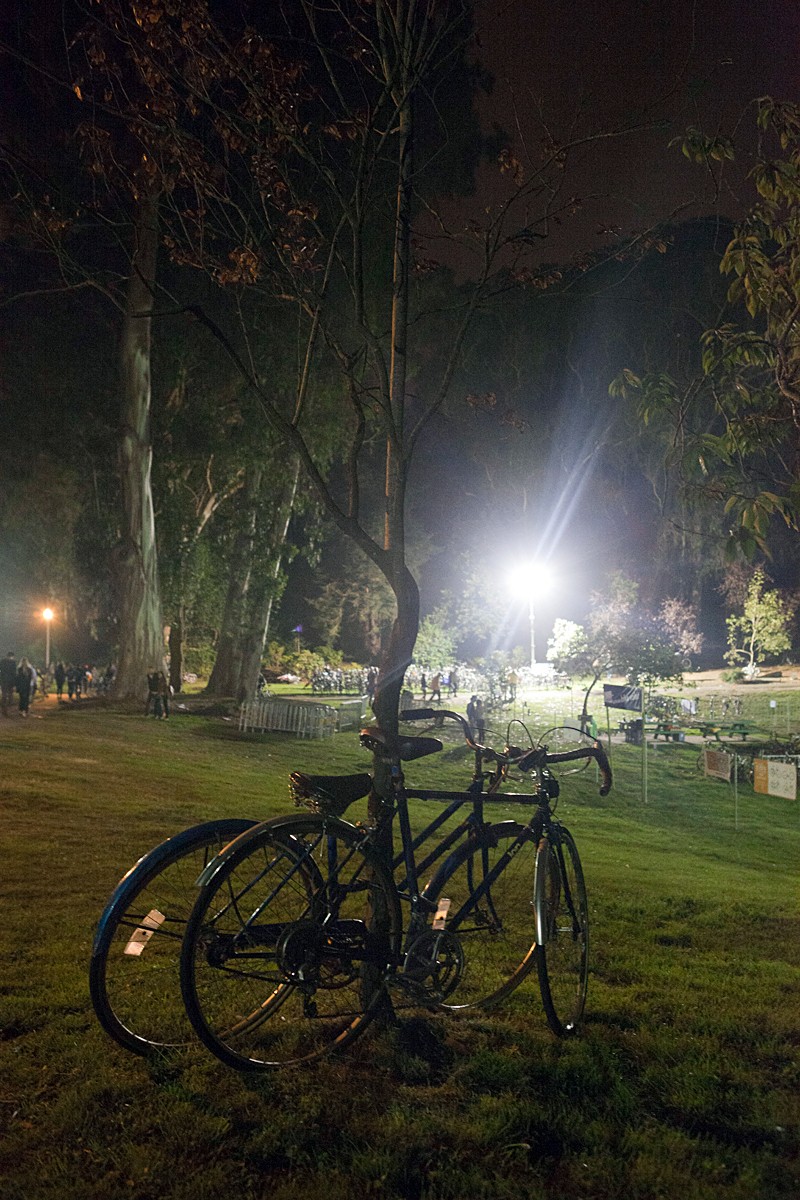 Bikes were the ideal way to get to and from the concert, and they were everywhere.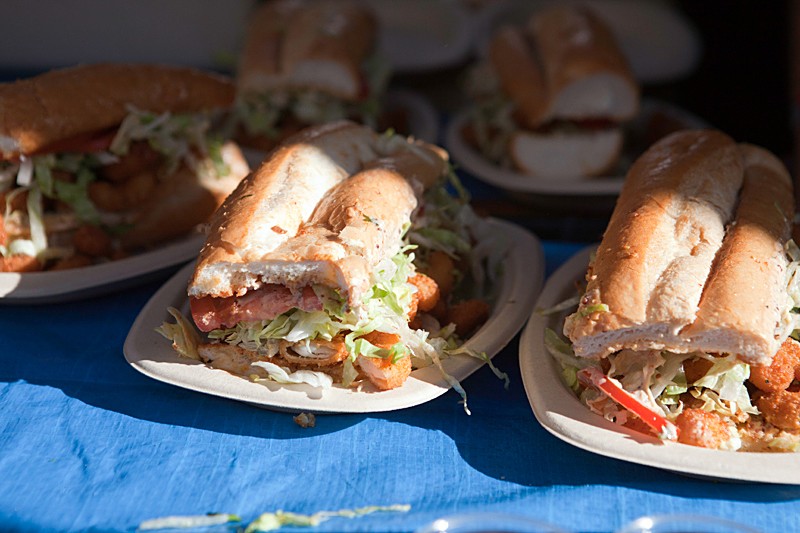 Mouth-watering fresh fried shrimp sandwiches.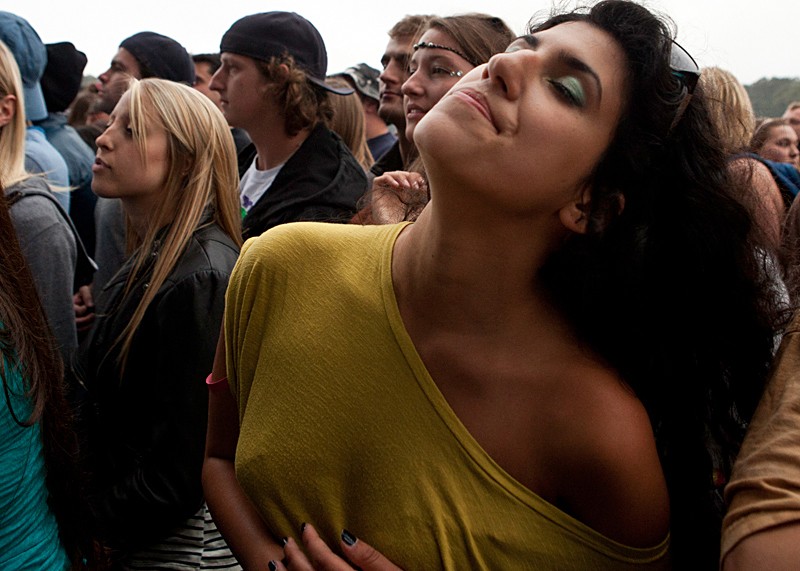 Some more summer festival fashion. (Above and Below)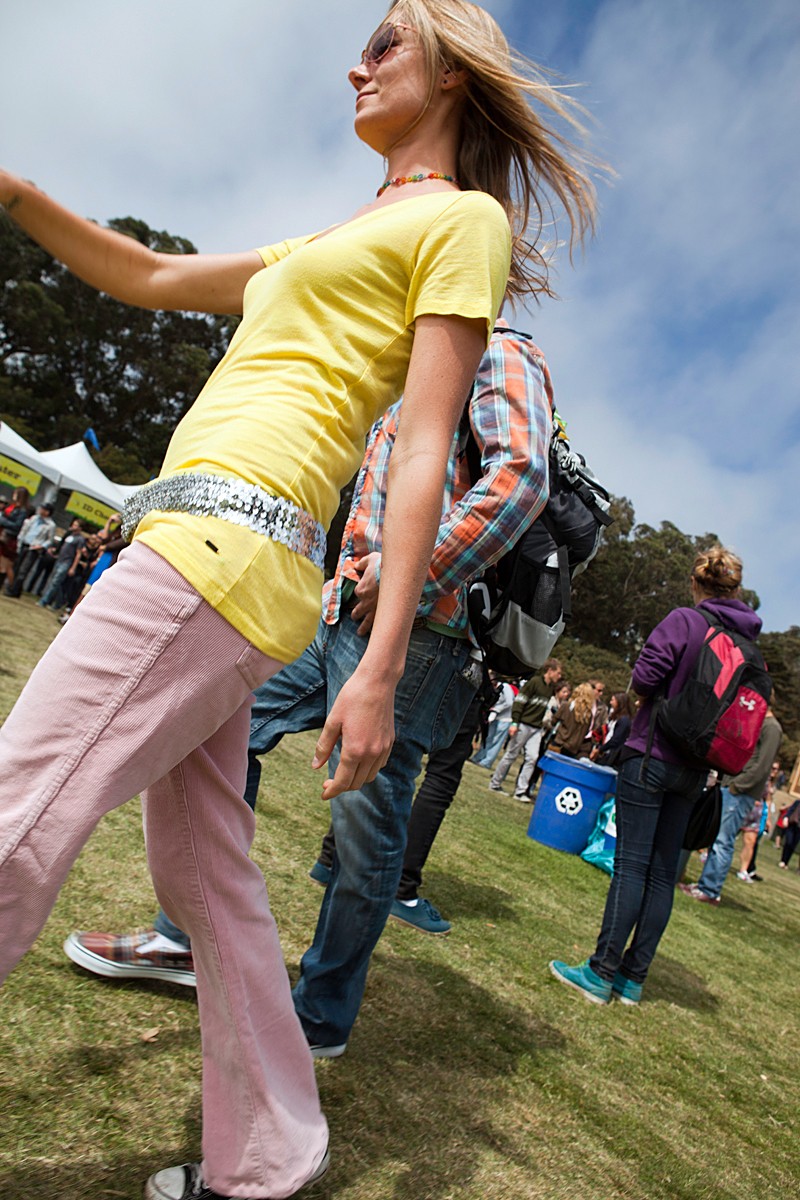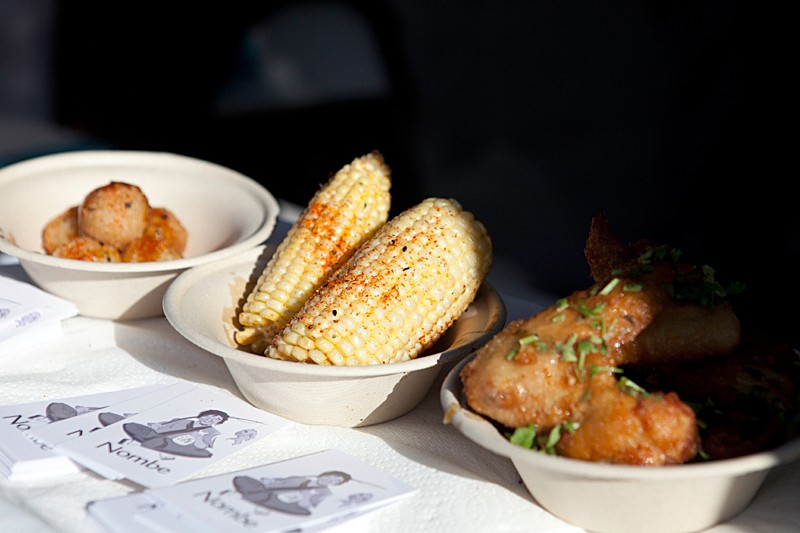 Corn on the cob lightly spiced (above). Lots of wine to drink too (below).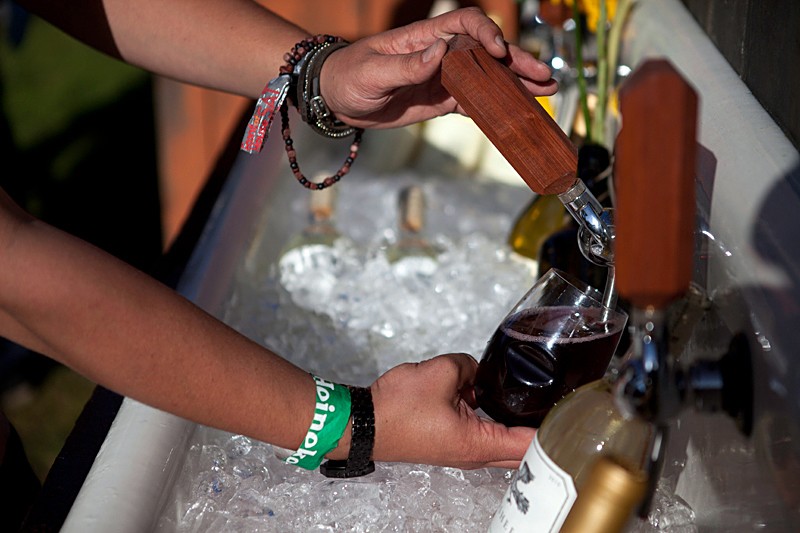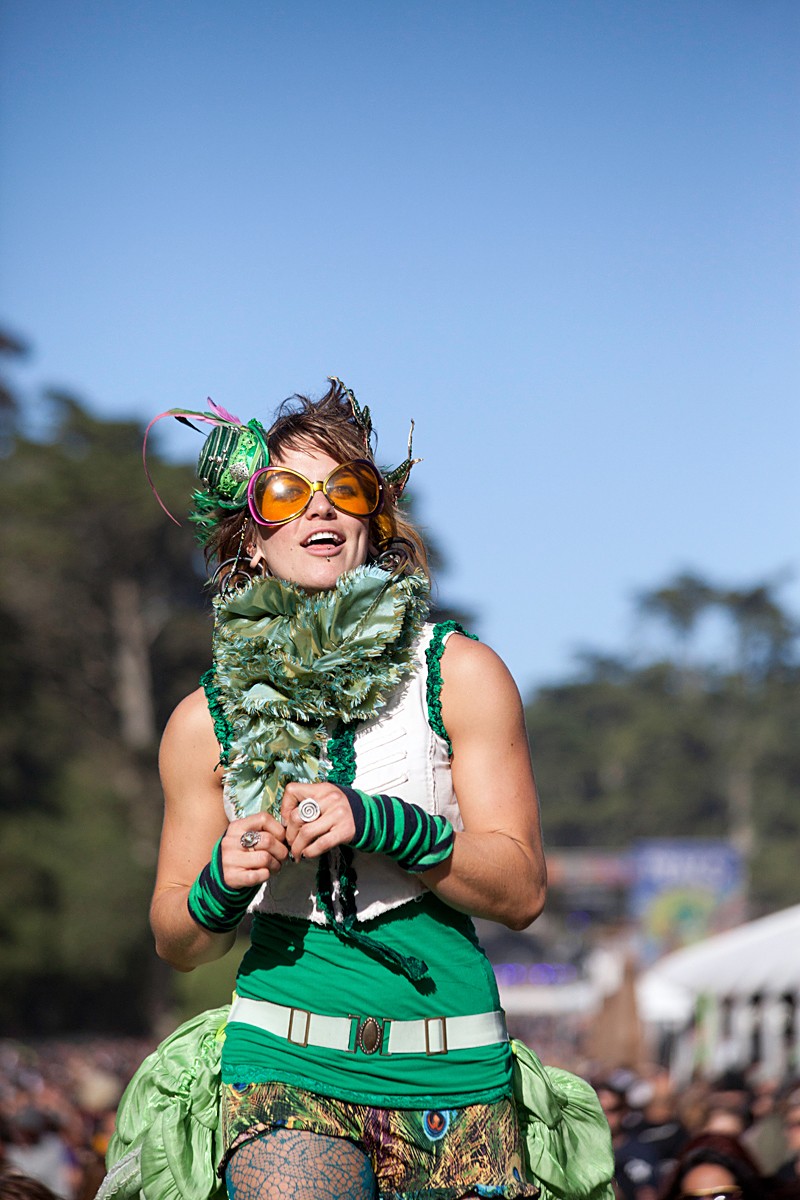 Fashion was definitely paramount through out the weekend (above and below).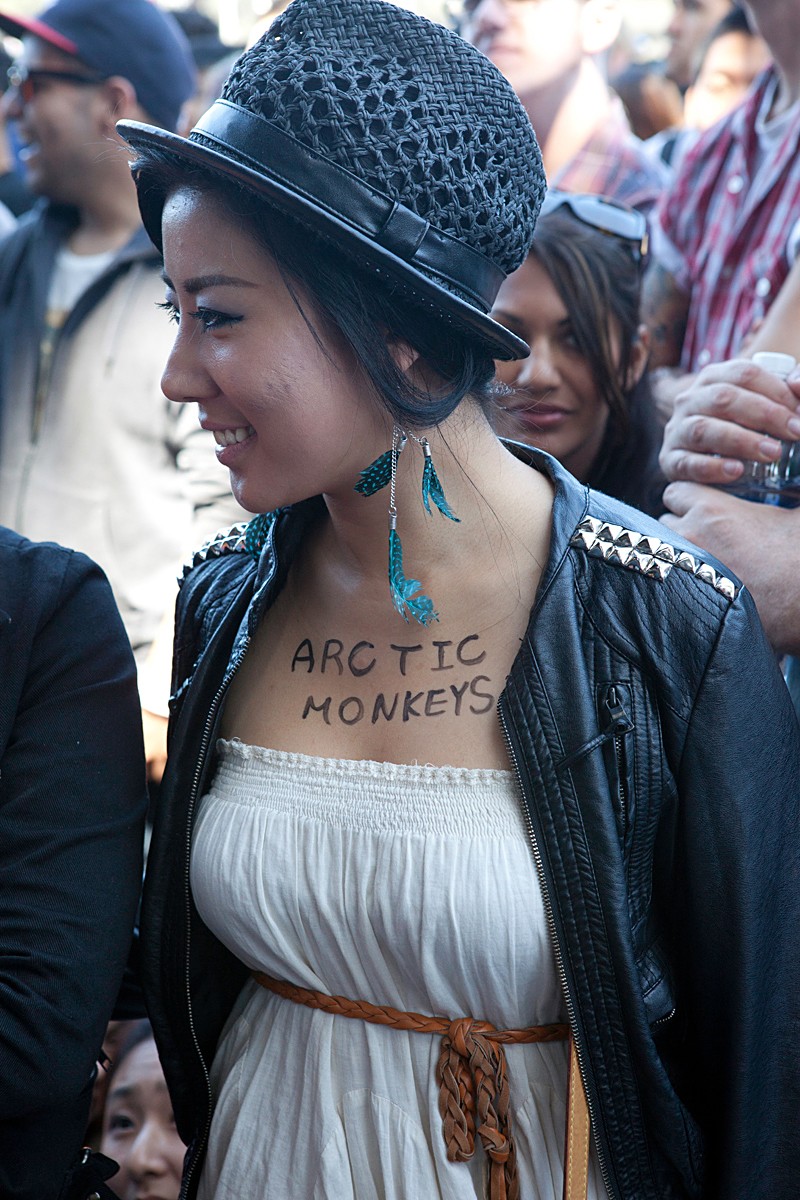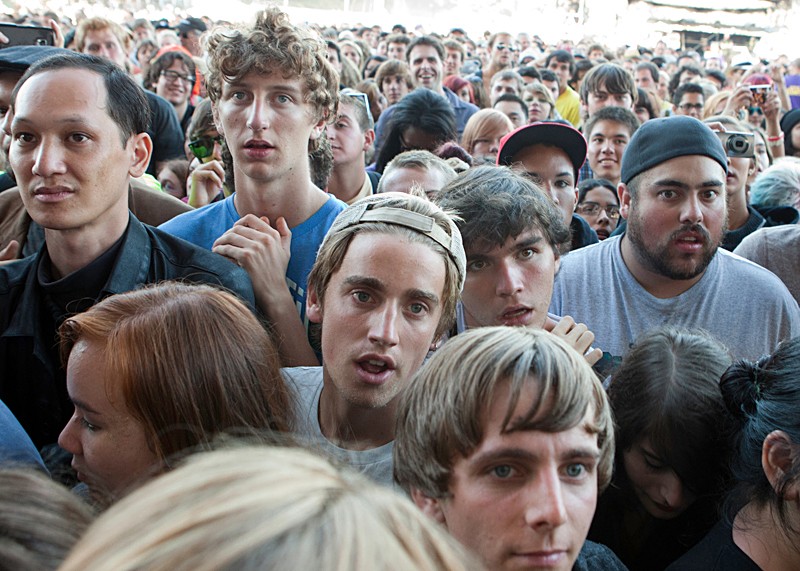 A transfixed Sunday afternoon crowd.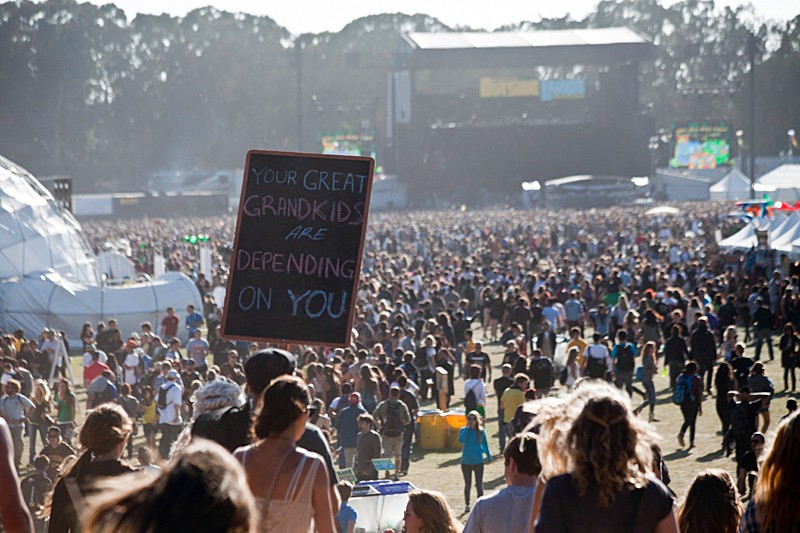 See you next year.