As we're all now beginning to recover from Memorial Day weekend hangovers (and post-festival humdrums, if you made it out to Movement or Mutek), make sure to steel yourself for two heavyweight weekends, brimming with talented locals, as well as some rarely-seen talent from across the pond. See you on the dancefloor!

PUBLIC WORKS & DAX present MARK FARINA and ROMAN FLÜGEL at Public Works, Friday June 7
Here's an awesome concept for a party: Take two superstar DJs, put them in two separate rooms in the same club, and have them play two different sets, primed for each respective room, switching partway through the night. First up is SF-based Mark Farina, known best for his unique downtempo, hip-hop-inflected mixes he dubbed "mushroom jazz." (Think the West Coast's answer to Coldcut.) He starts off with mushroom jazz in the Loft, and then finishes up with a main-room house music set later on. The real treat here is Roman Flügel, a German techno DJ-producer whose name is so Teutonic you can barely stand it, with a beautifully melodic but razor-edged sound to match. He'll warm up the big room with house music and then retreat to the Loft for a bangin' techno set. RSVP on Facebook for more details and purchase presales via Ticketfly. $15 presales, $20 at the door, 9:30 pm.

THE CHASE featuring AUSTIN CESEAR, PANAVISION, BOBBY BROWSER, ASH WILLIAMS, The Lab, Saturday June 8
Good music is, of course, the first and foremost ingredient of any successful club experience. What's often overlooked is the visual aspect–how engrossing lights and colors can completely change your perception of the space you are in, and it is in this aspect that The Chase excels above all others. The visuals provided by local artist Caitlin Denny blanket every inch of the party zone, leaving everyone inside completely immersed in a kaleidoscopic otherworld of bright, colorful static and alien test patterns. The all-locals music lineup–live techno and house from Austin Cesear and Panavision respectively, and DJ sets by Bobby Browser and Ash Williams–will keep your body moving all night long, with senses working overtime. RSVP on Facebook for more information and buy pre-sale tickets for $5. $5 before 11 pm, $8 after, 9 pm.

SUNSET ISLAND featuring OCTAVE ONE, TEVO HOWARD, DVS1 on The Great Lawn, Treasure Island, Sunday June 9
Sunset parties are legendary in the Bay Area, with good reason–they've been going strong since the early 90s, and this year is one of their best yet. This year's Treasure Island party features an absolute all-star lineup: First up is Octave One, the Detroit techno supergroup best known for the eight-and-a-half minutes of pure aural ecstasy otherwise known as "Blackwater." From Chicago comes Tevo Howard, a relative newcomer who has quickly made a name for himself by releasing a series of classically-influenced house tunes. Finally there's DVS1, a techno DJ-producer from Minneapolis who now spends most of his time in Berlin. He's become a fixture on Ben Klock's Klockworks label and has ascended to techno supremacy. Of course, the Sunset residents (Solar, Galen, J-Bird) will keep things moving in between. RSVP on Facebook for more details and buy presale tickets via Ticketfly. $15 presales, $25 at the gate, 12–9 pm.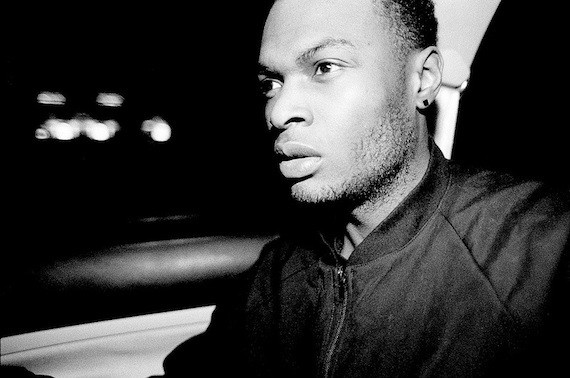 Actress

NINJA TUNE 2013 featuring ACTRESS, FALTYDL, SLUGABED at 1015 Folsom, Friday June 14

Ninja Tune is taking over 1015 Folsom with a seriously stacked lineup of their newest and best producers. Slugabed, the newest artist on this lineup, makes funky, twisted electronic hip-hop, like something a Slinky would dance to. FaltyDL is a veteran Brooklyn-based producer who makes beautifully hazy compositions that exist on the edges of UK garage, dubstep, and house music, and everything he touches is an absolute delight to listen to. Finally, there is Actress, the man, the mystery, the enigma. Actress is (dare I say it) the closest thing we have at the moment to Aphex Twin. His music is all but unclassifiable yet uncompromisingly beautiful, and his live set might be noisy, or pristine, or hard-banging techno, or any and all of the above. RSVP on Facebook for more information and buy presale tickets here. $17.50 presales, $20+ at the door, 10 pm-3 am.

LIGHTS DOWN LOW and 120 MINUTES present COLD CAVE and BRENMAR at Public Works, Saturday June 15
This party lineup makes so little sense that in fact it makes all the sense in the world. If you've been waiting for the right occasion to wear a smiley-face t-shirt underneath a black mesh top while wearing lots of eyeliner, this is it. Lights Down Low and 120 Minutes are teaming up to pack out Public Works with a mish-mash of post-punk, neu-wave, old-school industrial, future bass music, and twisted club-hop. Headlining the main room is Cold Cave, the post-punk darlings whose odes to Joy Division and New Order have gotten steadily more vital and compelling, propelled by a pop sensibility that makes them accessible to all. In the Loft is Brenmar, whose R&B edits and snare-heavy productions have been setting dancefloors alight. Opening is Boyd Rice, a.k.a. NON–yes, the one and only reclusive '80s industrial-noise superstar, and Jokers of the Scene, a Toronto duo whose electro-synthy sound would have fit right in on the Spring Breakers soundtrack. RSVP on Facebook for more details and buy presales via Ticketfly.