Summer is finally almost here -- officially, at least. Summer solstice, the longest day of the year, is coming up this weekend, and to celebrate we have two very big names from the UK gracing our city with their presence. Rounding out this edition of the Party Blotter is a heavy focus on parties featuring local DJs and a spotlight on Oakland, which has been having something of a techno renaissance lately. See you on the dancefloor!
DEEP EAST featuring MOSSMOSS, M.O.D., NACKT at LOUNGE 3411, Thursday June 20
Oakland has always existed in San Francisco's shadow, despite having a vibrant and vital culture all to itself. Lately, that shadow has been getting smaller and smaller as Oakland is starting to show up San Francisco -- food-wise, art-wise, and now nightlife-wise. Deep East is one of several new parties taking root across the Bay, and this month they're featuring Mossmoss, an As You Like It resident who has kept floors bumping in San Francisco for years now. His style runs the gamut from harder-edged techno to deeper, atmospheric tech house, and it'll be great to see what selections he brings as a party headliner. Joining him is M.O.D., a Bay Area DJ who runs the gamut from breaks to minimal techno, and Deep East resident Nackt. RSVP on Facebook for more details. Free all night, 9pm - 2am.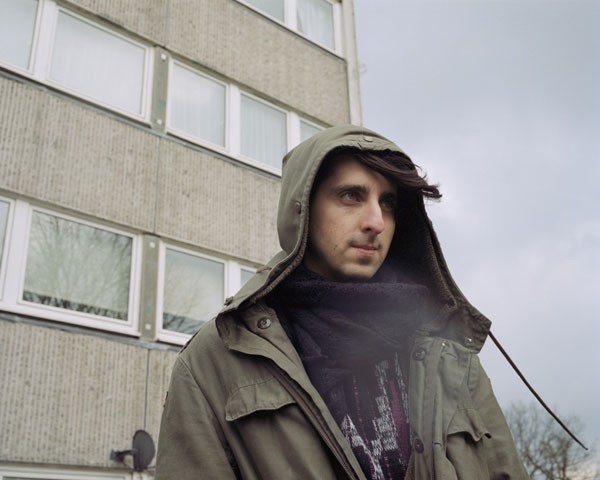 James Holden
AS YOU LIKE IT featuring JAMES HOLDEN at MONARCH, Friday June 21
For some reason, James Holden has never seemed to gain much traction in America. His peers, the new cohort of melodic electronica makers, including Four Tet, Apparat, Caribou and others, have made headway into the American musical zeitgeist, but Holden remains aloof -- and that's a shame, because his latest album, "The Inheritors," is a perfect example of why James Holden is at the top of his game: it's filled with analog synthesizers, live drumming, and a psychedelic sheen that harks back to the late 1970s. As a DJ, his mixing style matches the melodic touch of his own productions: highly dancefloor-friendly but as lush and beautiful as what you might expect from Boards of Canada. Supporting are SF locals Rich Korach, an As You Like It resident, Mark Slee, and the two-man outfit Bells & Whistles. RSVP on Facebook for more information and purchase presales via Eventbrite. $20 presales, $20+ at the door, 9pm - 4am. 
PUBLIC WORKS presents ED RUSH & OPTICAL at PUBLIC WORKS, Friday June 21
Legends never die -- they just get a little bit older, take a sabbatical, and resurface when you least expect it. Drum & bass heroes Ed Rush & Optical -- responsible for what is, in my estimation, the greatest drum & bass album of all time -- are making their triumphant return to San Francisco. Our lovely city is in the midst of a long-running love affair with house music, but d'n'b has always been near & dear to SF's heart, and this gig is the perfect way to reignite that latent passion. Ed Rush & Optical are the créme de la créme of a certain kind of hard-edged-but-extremely-groovy drum & bass, "techstep" to the aficionados, and despite many of their productions approaching the 15-year-old mark, they sound as fresh and vital as ever. A bevy of locals are supporting, headed up by Bachelors of Science. RSVP on Facebook for more details and purchase presales via Ticketfly. $13 presales, $15-20 at the door, 9:30pm - 3am.
SPILT MILK featuring TYREL WILLIAMS at MILK BAR, Saturday June 22
Tyrel Williams came to San Francisco by way of Chicago, where he started his own all-vinyl weekly party called Acid Test at the city's legendary Smart Bar. Since moving to San Francisco, he's taken up residency at Housepitality, our own house music weekly, and has restarted Acid Test in our own city. He'll make an extracurricular appearance this weekend, bringing his all-vinyl selections of deep house and groovy techno to Spilt Milk, a monthly party in the Haight. Williams' style is smooth above all else -- it's always a pleasure to witness a top-notch vinyl DJ at work, especially with a record collection as deep as his. Joining Williams is guest DJ Nil as well as Spilt Milk residents Shaky Premise and Taylor Fife. RSVP on Facebook for more details and free entry. Free before 10pm or with RSVP, $5 otherwise, 9pm - 2am.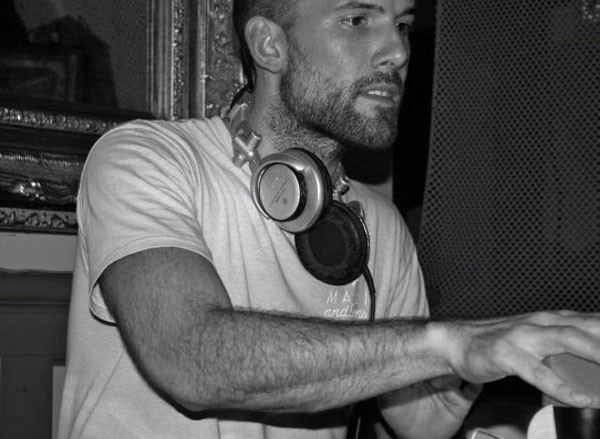 Jason Kendig 
WE ARE MONSTERS featuring JASON KENDIG at MONARCH, Thursday June 27
Despite the fact that SF has always played host to tons of  exceptional  out-of-town talent, our city is also chock-full of fantastic local DJs and producers. We Are Monsters is a party that focuses mainly on local talent, and for this latest iteration, they've booked Jason Kendig, one of Honey Soundsystem's residents who also happens to be one of San Francisco's best DJs. Born and raised in Detroit, Kendig's sets are always flawlessly executed but, more importantly, masterfully selected -- he can bounce around from deep house to techno to electro to disco & Italo and make it all sound natural and effortless. We Are Monsters residents Jason Greer and Mozhgan will keep the beats flowing before and after Jason's set. RSVP on Facebook for more details. $5 - 10 at the door, 10pm - 2am.