Something special is happening in the second half of July–there's an onslaught of world-class talent coming through our city, with what will likely end up as some of the best parties of 2013 happening in the next two weeks. The challenge is not picking which party to go to (they're all top-notch), but in managing to be multiple places at once–especially on the evening of July 27, where there's so much good stuff going on it's silly. See you on the dancefloor!

SAFETY SCISSORS, KIT 'n C.L.A.W.S., JASON KENDIG, Friday July 19, Monarch 
San Francisco is certainly not as much of a techno-centric city as New York, Berlin, or London, yet we've always had a small-but-dedicated local scene of composers and techno musicians, all of whom have made waves in their own way. Safety Scissors began releasing his own breed of minimal, glitchy, pop-infused electronica around the turn of the century, and his new work  remains as catchy as ever. He'll be returning to SF to perform live in support of his new album, and he'll be joined by Kit 'n C.L.A.W.S. (a.k.a. Joshua Kit Clayton and Brian Hock), two SF mainstays whose improvised live analog techno will serve as a wonderfully raw, gritty counterpoint to Safety Scissors' delicately composed techno-pop. Providing DJ support is one of the city's best DJs, Jason Kendig of Honey Soundsystem. RSVP on Facebook for more details. 10 pm - 2 am, $5 before 11 pm with Facebook RSVP, $10+ after.

THE BUNKER A/V SESSIONS feat. ATOM™, DEREK PLASLAIKO and more, Friday July 26, The Lab
SF's Grey Area Foundation For The Arts is once again teaming up with NYC's techno stalwarts The Bunker to deliver an audio-visual extravaganza that will be a feast for the eyes, ears, and body alike. Headlining is Atom™, a.k.a. Uwe Schmidt, one of Germany's most creative, vital, and innovative electronic musicians. He'll bring the neo-Kraftwerk glitch-pop of his latest album to our city, with full visual accompaniment by Mary Franck, Ryan Alexander, and Ben McChesney. Joining Schmidt is Derek Plaslaiko, one of The Bunker's marquee DJs, now Berlin-based and an ambassador of the finest in modern techno. Local support is provided by Carlos Souffront, an acid techno fanatic, Jacob Sperber, and Galen, from the Sunset Soundsystem. RSVP on Facebook for more details and purchase presales on Eventbrite. 10 pm - 4 am, $15 presales, $25 at the door.

NO WAY BACK presents JAMES T. COTTON, Friday July 26, Underground SF
If you're less interested in futuristic digital visualizations and more interested in the raw jacking power of oldschool Chicago house, James T. Cotton's rare SF appearance is for you. Mr. Cotton, a.k.a. JTC, has been producing retro-influenced outsider house music since the early 2000s (he also makes instrumental, glitchy hip-hop as Dabrye), and his star has been continuously rising. His recent releases are unabashedly retro, produced on analog hardware and harking back to the days of acid house and EBM, but they sound current and vital, never contrived or mired in the past. As a DJ, he plays the latest, deepest, and darkest house music, capturing that sweaty warehouse feel that's woefully hard to find these days. Conor and Solar, No Way Back residents, will support before and after. RSVP on Facebook for more information and buy presales on Resident Advisor. 9 pm - 2 am, $8 - 10 presales, $15 at the door.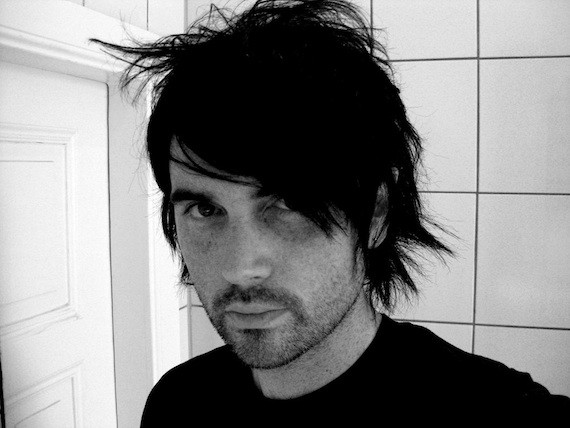 Regis

AS YOU LIKE IT feat. REGIS & MAX COOPER, Friday July 26, Public Works 
As You Like It's Friday party is easily going to be one of their best this year, marking the San Francisco debut of Regis, the UK-to-Berlin techno don whose Sandwell District record label (initiated with compatriots Function and Silent Servant) has completely revolutionized the techno landscape of the past 10 years. His music is uncompromisingly dark, owing as much to post-punk and industrial music as it does to the forebears of techno, but it's also rich with melodic beauty and perfectly captures the power of minimalism. Co-headliner Max Cooper offers a wonderfully bright contrast to Regis' darkness, with a lush, warm sound that has much in common with kinfolk like Mano Le Tough, James Holden and Christian Löffler. As You Like It resident Sassmouth and Direct To Earth badman Patrick Gil will keep things bumping all night. RSVP on Facebook for more details and purchase presales on Ticketfly. 9 pm - 4 am, $15 presales, $20+ at the door.

THE LAB & MINIMAL WAVE RECORDS present THE MINIMAL WAVE FÊTE, Saturday July 28 - Sunday July 29, The Lab
This two-day mini-festival is something of a coup for San Francisco, bringing together many of the major players of the minimal wave scene together in the same place for the first time. The first night offers up DJ sets by Veronica Vasicka, whose Minimal Wave record label sparked the resurgence of interest in the genre; Silent Servant, whose productions pair the post-punk analog sound of minimal wave with the propulsive, driving sound of modern techno; Josh Cheon, whose SF-based Dark Entries label has reissued lost minimal synth gems from a bygone era and also provides a home to some of its newest talents; Alessandro Adriani, whose Mannequin label based out of Italy has released some of the best minimal synth records from Europe; and a live set by Streetwalker, a Chicago-based duo whose proto-EBM-synth-acid-house sound perfectly encapsulates this new movement in electronic music. The second day offers DJ sets from a number of local folks spearheading the minimal synth scene in SF as well as a live performance by Max + Mara, a local duo with a distinctly modern take on the body music sound. RSVP on Facebook for more details. First night 9 pm - 2 am; second day 3 pm - 8 pm; ticket cost at the door to be announced.