As we enter the second half of August, many partygoers and party throwers in San Francisco are readying themselves for Burning Man. Whether or not you'll find yourself on the playa at the end of the month, there's a bevy of parties to attend in the next couple weeks, with some marquee out-of-town talent as well as a great deal of local action. See you on the dance floor!
HOUSEPITALITY featuring ERIC CLOUTIER, MICHAEL PERRY, & DJ SEP, Wednesday August 14, F8
This week's edition of Housepitality features a third-time repeat performance by Eric Cloutier, a Detroit-born, Berlin-based DJ whose taste runs deep, dark, and dubby. He's somewhat unique in that he's a world-class DJ who has never released any of his own productions—however, his DJ skills more than make up for it. His sets run the gamut from deep, spaced-out house music to futuristic dub techno, and everywhere in between. Opening is Mike Perry, a long-time SF techno DJ, and taking control of the back room is DJ Sep, resident at the weekly Dub Mission party; her dub, reggae and dancehall selections will perfectly complement the spacious dub textures of Cloutier's set. RSVP on Facebook for more information and on Housepitality's website for free entry before 11. 9 pm - 2 am, free before 11 pm with RSVP; otherwise $5 before 11, $10 after.
DEEP EAST presents MOZAIC and ROB MONROY, Thursday August 15, Lounge 3411, Oakland
For a devoted group of electronic music heads in Northern California, summer is campout season: weekend-long camping excursions with a heavy dose of techno and house to go along with your outdoor adventures. One of these is Raindance, and this Thursday, two members of the Raindance crew, Mozaic and Rob Monroy, DJ in Oakland at Deep East, one of the East Bay's newest techno parties. Mozaic's style is a little bit all-over-the-map, in a good way, with a solid tech-house foundation. Rob Monroy's DJ sets are on the housier end of things and will keep you jacking all night long. Deep East resident Nackt will round out the proceedings before and after. RSVP on Facebook for more details. 9 pm - 2 am, free all night.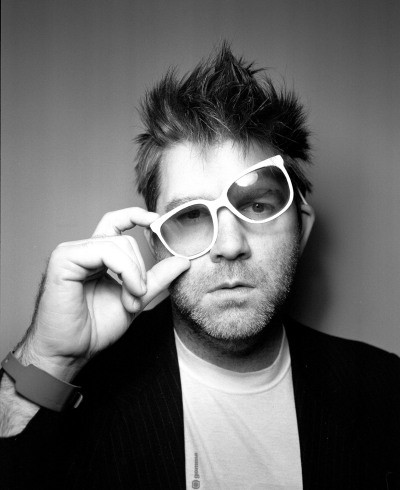 James Murphy
JACKHAMMER DISCO presents JAMES MURPHY, Thursday August 15, Public Works
You remember that band, right? LCD Soundsystem? They sang that song about Daft Punk playing at your house and that other one, with the piano, about growing up and seeing all of your friends again? That band is over and done with now, but you may not have known that James Murphy, LCD Soundsystem's creator, got his start as a DJ. And he's still a DJ. And he has a massive collection of New York disco, nu-disco, new wave, no wave, house, techno, and everything in between. No matter how deep Mr. Murphy chooses to dig, you can expect some seriously high-quality dancefloor destruction during his set. Locals Conor, Solar and J. Boogie will support and keep things going till late. RSVP on Facebook for more details. 9 pm - 3 am, $20+ at the door.
O.K. HOLE presents PATRICIA, PAST PROTOCOL PRESERVATION SOCIETY, Saturday August 17, Amnesia
This month's edition of O.K. Hole features Patricia, a Brooklyn-based outsider-house weirdo whose fuzzed-out, slightly-damaged-but-highly-groovy productions will soon be released on the UK's boutique label Opal Tapes. If you've been enjoying the noise-inflected, experimental-but-totally-danceable stuff that's been coming out of the L.I.E.S. camp, then Patricia's sound will be right up your alley. Also featured is the "Past Protocol Preservation Society," a.k.a. a who's-who of Bay Area electronic musicians jamming together as one. All hardware synthesizers and all improvised, this performance will be a serious treat for the ears. O.K. Hole residents Keith Slogan, C.L.A.W.S. and Nay Nay will keep the music going all night. RSVP on Facebook for more details. 9 pm - 2 am, $5 at the door.
LIGHTS DOWN LOW presents SIMIAN MOBILE DISCO, CURSES!, EGYPTRIXX, Friday August 23, Mezzanine
Simian Mobile Disco are a two-man production team from the UK whose big-room analog house vibes have been setting dancefloors alight since 2005. Their sound is one that seems to come from nowhere but the UK—big, raucous, heavy, bouncy, and very easy to dance to, without ever veering too far into the circus of breakdowns and beat drops that characterizes so much American EDM. Also performing is Curses!, perhaps better known as Drop the Lime, whose music is essentially a love letter to 90s techno and rave; expect cut-up vocals, breakbeats, and synth stabs galore. Egyptrixx rounds out the bill on the weirder tip, bringing a cerebral, celestial sound that exists at the intersection of modern techno and UK bass music. LDL residents Richie Panic and Sleazemore will be providing DJ support into the wee hours. RSVP on Facebook for more details and purchase tickets via Ticketfly. 9 pm - late, $20 presales, $20+ at the door.