Looking for an eco-friendly way to party around town? Stretch your calves and hop on the Sacramento Brew Bike, a 15-seater party bike that let's you take the scenic route through the capital's brewpub scene. 
Launched on May 16, the brew bike is the brainchild of Chris Ferren-Cirino, who wanted to combine his love for drinking and biking into one amazing experience. The result is Northern California's only party bike – speakers pump out tunes while you pedal (as fast as you can) to the next brewery on the route, then disembark and drink your fill, before jumping back on to burn off those calories!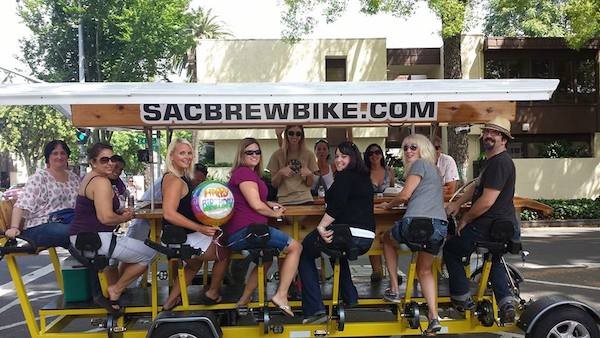 You can book individual seats on a first come first serve basis, or rent the entire ride for your next birthday, bachelor party, or work promotion. You can even request which pubs you'd like to hit up and suggest new ones. And when you're tuckered out, there's a bench seat in the back to lounge on. Plus, there's room to bring your own cooler of snacks and non-alcoholic refreshments – because partying this hard is hard work. 
Get together 14 of your closest and fittest buddies and book a boozy ride here.