Folks who don't call California home are often surprised by how different Northern California is from its neighbor to the south. Both bring smiles to our faces, make us wince or create a unique combination of the two. Sometimes, all you need is a quick weekend in Los Angeles to jog your memory about how well it complements our own fair city.
Space Shuttle Endeavour
The newest star attraction in the City of Angels is the Space Shuttle Endeavour. You don't have to be a space junkie to think the flying time this shuttle has logged is, well, out of this world. And if you even caught a glimpse of any of the news coverage of Endeavour's journey through the streets of Los Angeles, it adds an extra layer to the coolness factor.
California Science Center
Endeavour is now parked at the California Science Center, in Exposition Park near downtown Los Angeles. Admission to the Science Center's permanent exhibition galleries is free, but seeing Endeavour requires a timed ticket entry. Tickets are first-come first-served at the box office, so getting tickets in advance is a good idea. You can reserve them online for $2 per ticket. Unfortunately, you must print them out; they won't let you flash your phone.
Exposition Park Area
Save some time to take a stroll through the Exposition Park Rose Garden. You can't miss it – it's right next to the California Science Center and has been blooming beautifully since 1928. (If you're visiting sooner as opposed to later, you may have to settle for walking around the Rose Garden. It's closed until mid March for pruning.) The Natural History Museum is also located in Exposition Park between Vermont Avenue and Figueroa Street. The University of Southern California is a neighbor as well.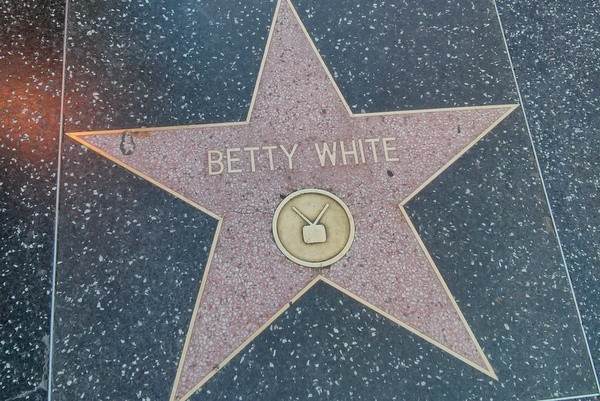 Hollywood
My teenagers couldn't wait to get to Hollywood Boulevard. It wasn't exactly what they expected, but it was a fun afternoon none the less. Parking is nuts, so save yourself time and aggravation and pull in at the Hollywood & Highland Center. The Dolby Theatre, home to the Academy Awards® is located here. Tours run daily.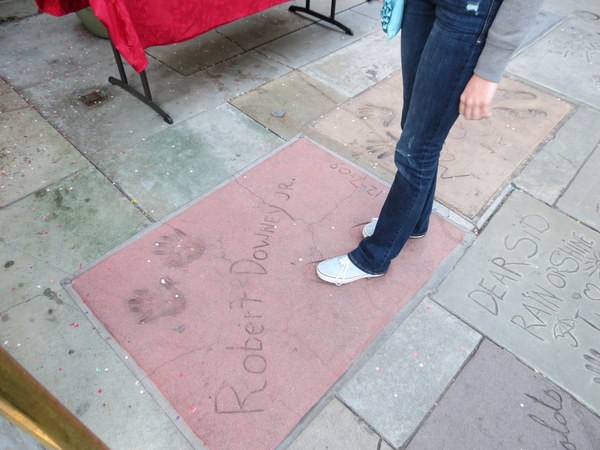 Step in some famous shoes
Once you're on Hollywood Boulevard, just walk a couple blocks in both directions. You'll see stars with names you recognize and plenty of names you don't. Grauman's Chinese Theatre is known for its cement hand and footprints and the throngs of visitors who come to take pictures standing in them. Play on the piano stairs before you cross the street to check out Disney's historic El Capitan Theatre.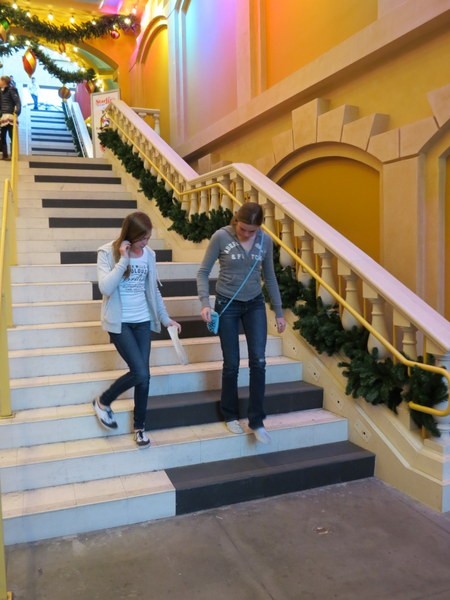 Step to the beat
Expect the sidewalks to be packed with people, and be prepared for a continuous stop-and-go type of motion. You never know when aspiring thespians dressed the likes of Darth Vader, Spiderman or simply scantily clad police officers will emerge from the crowd. Laughs are free, but photos will cost you.
Dana can be found on Twitter @drebmann