I love design shows: Getting dressed up, wandering the aisles sipping champagne, and drooling over gorgeous art, imaginative booths and exceptional furniture. What's not to like?

This year, one of my very favorite shows, SF 20/21—formerly focused only on 20th century pieces but recently expanded to include contemporary artists and designers as well—invited us to participate. Not just to be a spectator/coveteur traipsing though the decked-out Festival Pavilion at Fort Mason, but for (sister mag) CH+D to host our very own booth. The whole team was excited, but also a little freaked out. By the time the decision was made, there were about four days until opening night. An impromptu brainstorming session resulted in the idea to recreate the cover image from our latest issue—a serene yet glamourous St. Helena bathroom designed by Erin Martin.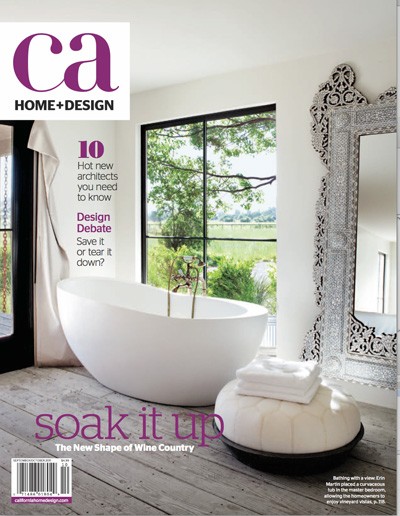 We all jumped on our phones, and the next four days was a tizzy of tracking down tubs, arranging delivery of a 10-foot-tall mother-of-pearl inlayed cabinet, sweet-talking contractors and even one morning of spray painting in an alley behind the office (thanks, Bryan Anthony).

By Wednesday, just hours before the hard-hat tour hosted by De Sousa Hughes, we had our very own completed booth at SF 20/21, thanks to help from Waterworks, Coup d'Etat, Porcelanosa and Tazi Designs.