We've officially turned the calendar to autumn, and though it's hard saying goodbye to summer, fall has plenty offer in Sonoma County. Harvest of all types - grapes, apples, pumpkins and a variety of other vegetables - is kicking into gear and you can get a taste of it all in one weekend.
The 2012 Sonoma County Harvest Fair takes place October 5, 6 and 7th at the Sonoma County Fairgrounds. It's three days of celebrating local agriculture, food and art with some fun and crazy activities thrown in the mix.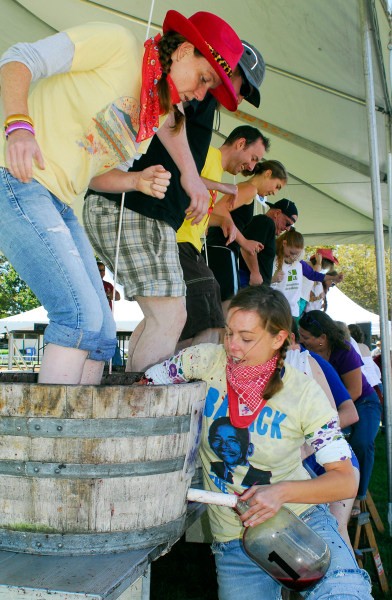 More than 150 wineries will be pouring at the Harvest Fair. $15 gets you a souvenir glass and four taste tickets. Additional taste tickets are four for $10. Along with Friday night's Sonoma County Grand Tasting, one of the most anticipated wine focused events at the Fair is the World Championship Grape Stomp. Think I Love Lucy. The Stomper stands in a barrel full of grapes and squishes out the juice, while their teammate the Swabby, stands below the barrel, clearing away grape skins and filling a jug. Costumes are encouraged, messes and laughs guaranteed. The Championship team receives $1,000 from the Harvest Fair and four round-trip tickets from Horizon & Alaskan Airlines.
Beer lovers won't go hungry either. Cheesy Beer School includes five Lagunitas microbrews paired with local cheeses. Sessions run all three days of the fair. The class is free, but it is also first come first served. You can register online or stop by during the Fair to see if there's space available.
Watch the professionals whip up Wine Country cuisine at the Harvest Fair Chef Demonstrations. Healdsburg chefs Dustin Valette of Dry Creek Kitchen, Mairin Rossi of Costeaux French Bakery and Michael Kennedy of divine Pizza will be giving cooking demonstrations on Saturday starting at 2pm.
If you've got a little dog who is speedy, don't leave them at home– let them show off their stuff at the Harvest Dog Dash. Racing takes place Saturday and Sunday and is open to all small dog breeds and mixes under 25 pounds. Deadline to register online is October 3. Two free Fair admission tickets come with all registrations.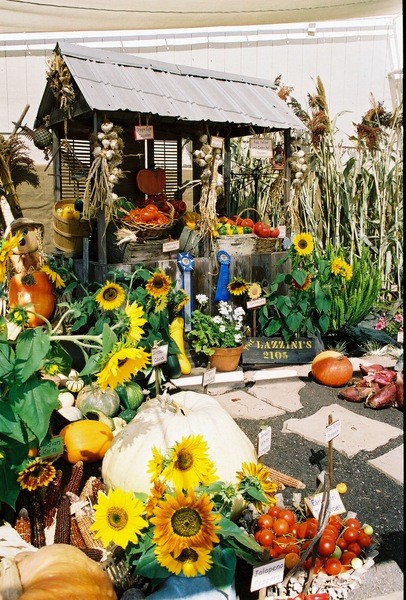 The Harvest Fair also hosts numerous competitive competitions for local residents. From the Giant Pumpkin weigh-in, to flower competitions, to the best homemade bread. Amateur and local artists compete to win events like best decorated Christmas tree, country crafts and photography.
Throughout the Harvest Fair there are plenty of free contests and games geared toward kids and kids-at-heart. Pumpkin carving, mummy wrapping, scarecrow building, grape spitting and an Easy Bake Oven Bake-Off are just a few of the scheduled activities.
Check out the complete schedule of events to help you decide which day to head North, or make it a weekend. Santa Rosa's Flamingo Conference Resort & Spa is within a couple minutes drive and has pool perfect for naps on sunny afternoons.
You can find Dana on twitter @drebmann