Outward Bound California is at it again. On August 18th and 19th, they'll send upstanding citizens off the side of a downtown high rise in San Francisco to get a taste of what students who attend their programs experience: courage in the face of challenge and a glimpse of their true capabilities.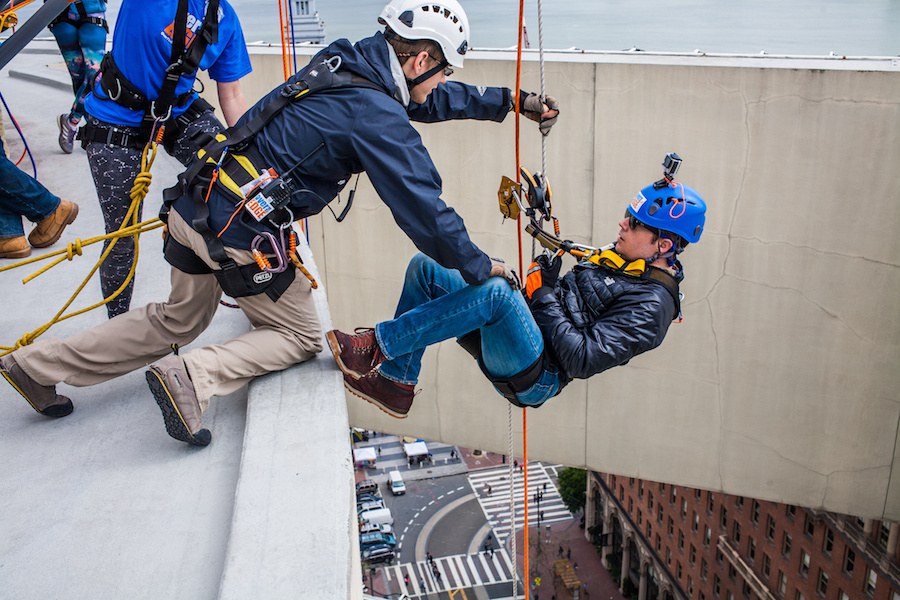 (Courtesy of Outward Bound California)
---
"As an adult, sometimes you kind of stop challenging yourself," says one-time rappeler Kate Scott, anchor of PAC 12. "It was really nice to get a refresher course on that as I was coming down and remind myself that, if you're scared of things, you can still do it!"
This August, 125 Bay Area CEOs, entrepreneurs, philanthropists, athletes, everyday heroes, and civic leaders (oh hey, Mark Leno!) from all walks of life will rappel from the roof of the Hilton San Francisco Union Square. Guests and participants will be hosted in the spectacular Cityscape Bar and Lounge on the 46th floor, and a street-level viewing party will be held at Urban Tavern. Onlookers and an online audience of thousands will be able to join in the adventure while keeping their feet on the ground.

"Rappelling is just as much a mental challenge as it is a physical one," says former participant Carmen Chu, Assessor-Recorder of the City of San Francisco. "It brought home two points: One, never let fear stop you; and two, what challenges you most also makes you stronger. That's why programs like Outward Bound are so important for our youth."
Want to brave the ropes and take the Skyline Challenge? Sign up, and discover more ways you can support this event, which will raise over $300k in scholarship funds to send youth and veterans on life-changing leadership programs, unlocking courage, character, and leadership skills in the face of challenge.
Learn more about Outward Bound California at obca.org and cityskylinechallenge.org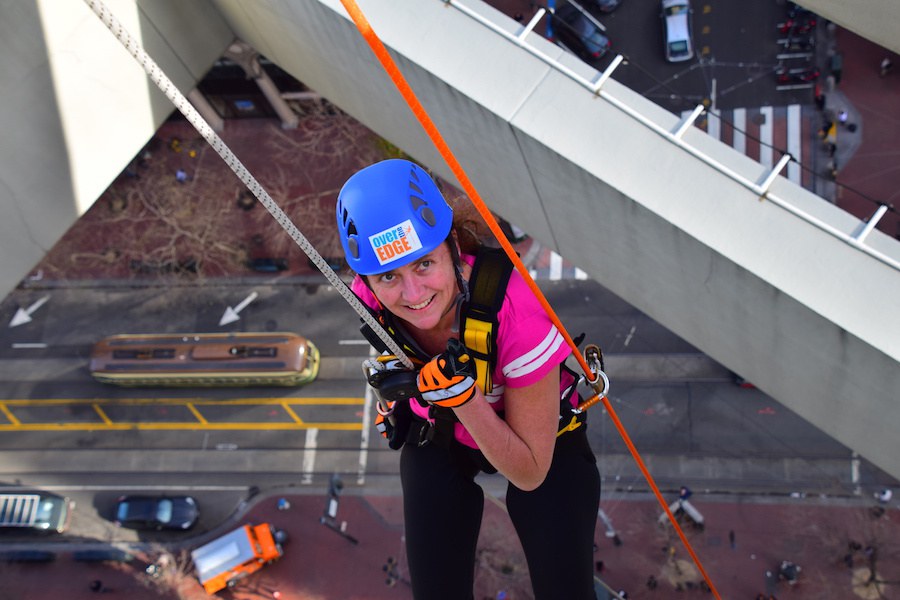 (Courtesy of Outward Bound California)