Originally published on CaliforniaHomeDesign.com

1507 Noe Street, Noe Valley $3.599M
Once an enclave of middle-class shingled cottages, Noe Valley has become the neighborhood of choice for beneficiaries of San Francisco's tech boom. Historic preservation keeps the neighborhood's houses from being demolished– many 19th Century houses lose their cramped floor plans, get lifted and expanded to meet 21st Century needs– while building codes and the Planning Department keep their new dimensions in check.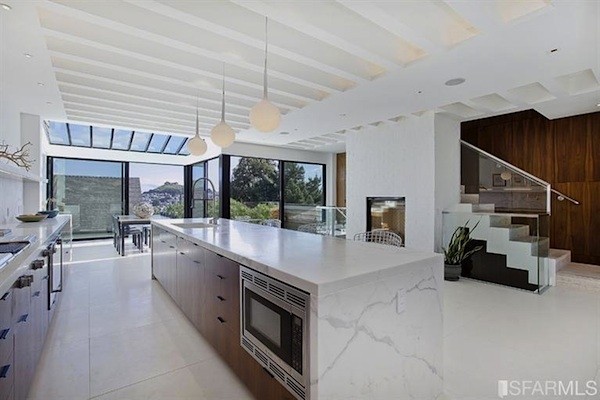 The owners of this new 4-bed, 3.5-bath house did get permission to demolish, and replaced the older house with one that respects the other low-rise, traditional houses on the block– and then expands to four floors in the back.
Click here to see more of this gorgeous Noe Valley home!