Originally published on California Home + Design
In no particular order, here are five favorite listings from 2013. Contrary to the current perception of an overheated San Francisco real estate market, not every house sold went through a wild bidding war, with one selling for $1.5M less than its original asking price and one still on the market. Click on the addresses for a link to the original post.
1050 Filbert Street, Russian Hill
A Jeffersonian gesture in shingles towards San Francisco's Willis Polk by Post-Modern architect Robert A.M. Stern, this exquisite pavilion tucked away on a down-sloping lot may be one of San Francisco's perfect "couple's" houses. A sober couple with either abstemious friends or a lot of insurance, because getting to the house involves a stairway down from the street and navigating a garden and a water feature just to get to the front door. Lovely nonetheless with interior details that are not unlike a Park Avenue apartment and planned like a SoHo loft. Sold for $3.5M in August– a sobering $1.2M less than the original asking price.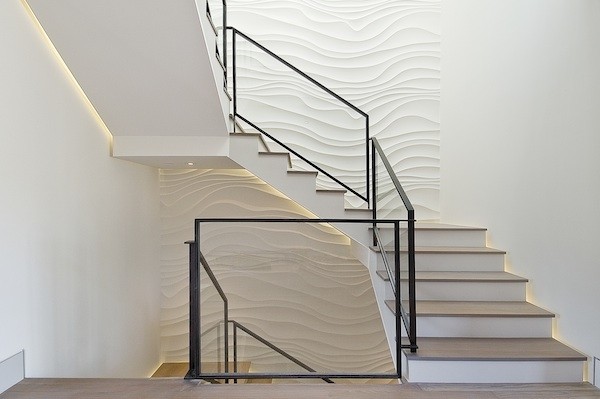 564 19th Street, Eureka Heights
One of our favorite houses of 2013 is also a technological wonder– especially since it uses sunlight, human body warmth and fresh air to manage its interior climate. Beautifully detailed throughout, the designers of Equilibrium House also managed to slot in a visually arresting staircase (above) in a small space. With a preemptive overbid, the 4-bed, 4.5-bath newly constructed house sold for $3.8M before it was even completed, making it an aspirational buy for most home buyers anywhere– but admirable nonetheless.