If you don't know by now, the new (and possibly final) season of The Real World is in San Francisco. In fact, they might be filming the seven strangers gallivanting across the city as we speak. SFist posted some pics of the interior of the hyper-stylized house on 1244 Sutter Street (courtesy of Juanita More) where the reality show misfits will be hanging out. There has, however, been an outcry of dismay from the Gen X'ers and '90s MTV aficionados.
The original Real World San Francisco was the third after the New York and Los Angeles season. It premiered in 1994 and was sacred to many — mainly because it dealt with hot button topics of the day: AIDS, race relations, homosexuality, political tensions, twentysomethings trying to find employment (yes, they all had to get jobs back then), and, of course, Puck. It was not only good television, but it was of that coffee shop era. Now all we want to see is people get into fights and then hop into a hot tub and make out — but let's revisit the original cast and some of the moments for nostalgia's sake.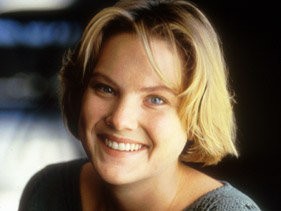 Cory, the Innocent One: She was 20 years old, naïve, and had no idea what she wanted to do with her life (as all of us are at that age). Going to San Francisco was an opportunity for her to explore and live the city life as opposed to her ho-hum life in San Diego. As her roomie Mohammed said, "Everything to her is exciting" and it was. She clung on to anything that was interesting and new hoping to "find herself." Along the way she asked a black girl if she was half white, got drunk on Kahlua and milk, and couldn't get a job at a coffee shop. Sadly, there is no such thing as a "Cory" when it comes to reality shows these days. Memorable reality TV moment: She got a job at Nordstrom and after her first day of work she came home crying saying, "When will people realize that life is not about clothes?"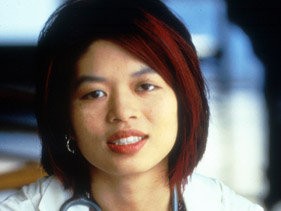 Pam, the Doctor: Can you believe that?! A DOCTOR IN A REAL WORLD HOUSE! Today that is unheard of. She was in med school when this season aired and we always saw her in scrubs and/or lab coat with a stethoscope hanging around her neck. She was also the lucky one who got the single room based on her hectic med school schedule. Memorable reality TV moment: She had a long-distance boyfriend named Chris while they were shooting the show, but true to reality TV form, she had a flirty relationship with her roommate Judd — who she ended up marrying. But what happened to Chris?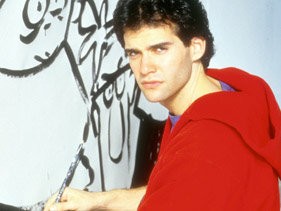 Judd, the Liberal Cartoonist: I'm pretty sure that he had a crush on every female that came through the door (including some of his roomies) in that house on Lombard, but as mentioned, he ended up happily ever after with Pam. He had a cartoon strip called Nuts and Bolts which he dubbed as a twenty-something Simpsons, but was living the life of a struggling cartoonist. While on the show he became a weekly cartoonist for The San Francisco Examiner and was close to developing it into a cartoon. Out of everyone in the house, he was the quintessential representation Generation X. Memorable reality TV moment: Surprising Pam on her birthday with a visit from her then boyfriend Chris. He went out of his way to make this happen. It was his subtle way of  saying, "I'm madly in love with you and you'll have my babies one day."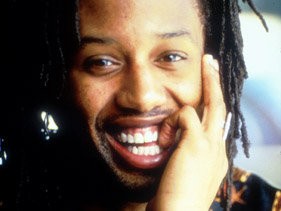 Mohammed, the Poet: He was probably the most chill one in the house.  He was neo-soul before there was neo-soul. He had a band called Midnight Voices, was socially conscious, worked at the Body Shop, was all about the Bay Area music scene, and he shared a room with Puck. He deserves something for that. Memorable reality TV moment: He cleansed his room with burning sage when Puck left. That is such a San Francisco thing to do.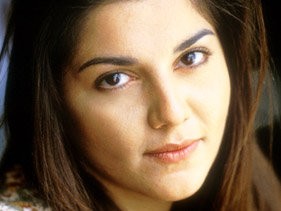 Rachel, the Rebellious Republican Catholic School Girl: She made sure that everyone knew she was right-winged, but at the same time, she went out of her way to go against the norm. Case in point: she kissed Puck on three occasions even though he treated her like crap. She was an ambitious young woman, but still, as Puck says, was "a little girl." She also had an affinity for baby doll dresses and clogs. Memorable reality TV moment: Trying to pass off her new belly button ring as a "navel sticker" to her super-conservative mom.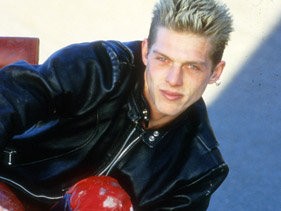 Puck, the Best Worst Real World Roommate in History: Where do we even start? He was a bike messenger with B.O., loved pressing everyone's buttons, had a total disregard about anyone's feelings, did not use utensils, violated people's jars of peanut butter, and was arrested the day he was supposed to move into the house which he eventually got kicked out of. At the same time, his crude behavior and snot rockets made for good TV. Memorable reality TV moment: Everything he did. He became the template of a problematic roommate for every single reality TV show.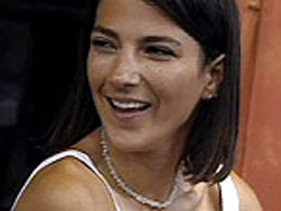 Jo, the Mid-season Replacement: She got voted into the house after Puck got voted out. She became BFFs with Rachel and had a fancy London accent...but came from Lake Tahoe. Her favorite pastimes included rock climbing, being vegan, calling roasted pigs "tortured souls," and hanging out with her pornstached friend Steve. Memorable reality TV moment: Having a restraining order against her husband. Apparently, she had a dramatic Lifetime movie of a week life that she wasn't planning on sharing with her roommates. It's very Sleeping With the Enemy of her.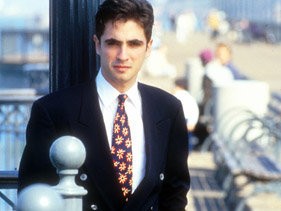 Pedro, the Incredible: Having Pedro on The Real World brought the show to another level. As a gay man living with AIDS, he used the show as a platform to educate and he ultimately was a representative of something that was so relevant during the '90s.  Memorable reality TV moment: To call him a reality TV star is kind of weird. Sure, he had his dramatic moments with his volatile relationship with Puck, but that was trivial compared to the imprint he left in the world of AIDS education and the gay community after he passed.