By
Earlier today, there was a frenzy surrounding reports from SFist, Bay Citizen and CBS that the royal newlyweds are planning a trip California–Kate Middleton's first-ever voyage to America–in July. We thought we were immune to the hype until we happened upon William and Kate themselves posing (rather stiffly) for photos on this gorgeous spring day at the cable car turnaround, just blocks away from 7x7 HQ. Luckily we had a camera on us!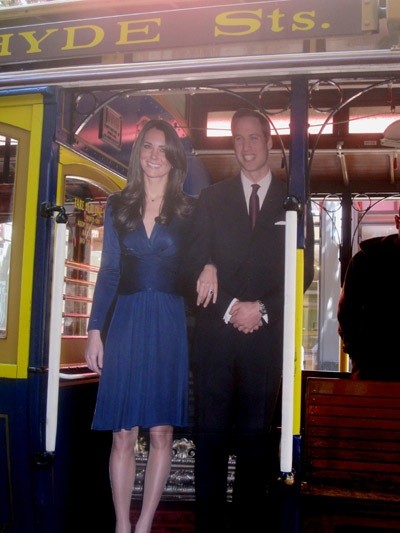 No word on the happy couple's itinerary while they're in town, but we wouldn't be surprised if we run into them again at other iconic SF spots in the very near future. What a way to spend their first few days in the United States!
DON'T MISS A BAY AREA BEAT! SUBSCRIBE TO OUR NEWSLETTER.