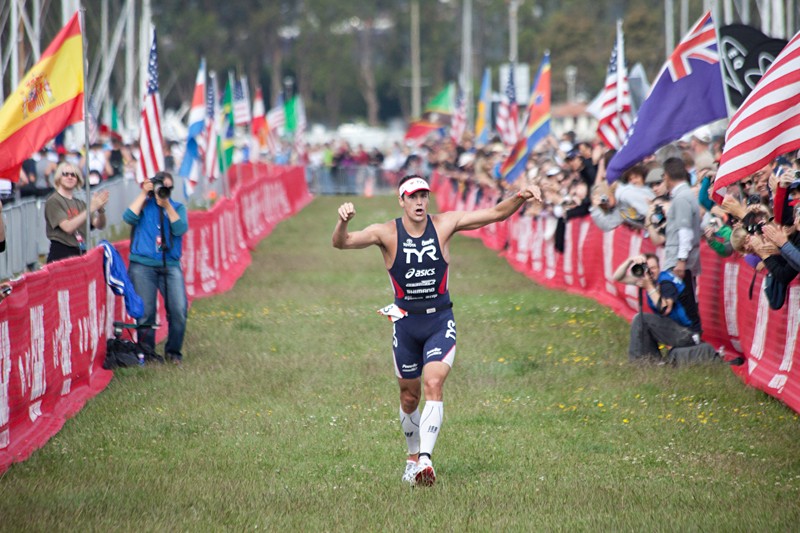 Andy Potts celebrates as he comes to the finish line.
We rose early on Sunday and made our way down to Marina to capture the harrowing Escape from Alcatraz Triathlon. Swim, bike, run and do it as quick as possible. This year's winner, Andy Potts finished the 1.5 mile swim, 18-mile bike and 8-mile run in just under two hours. Badass.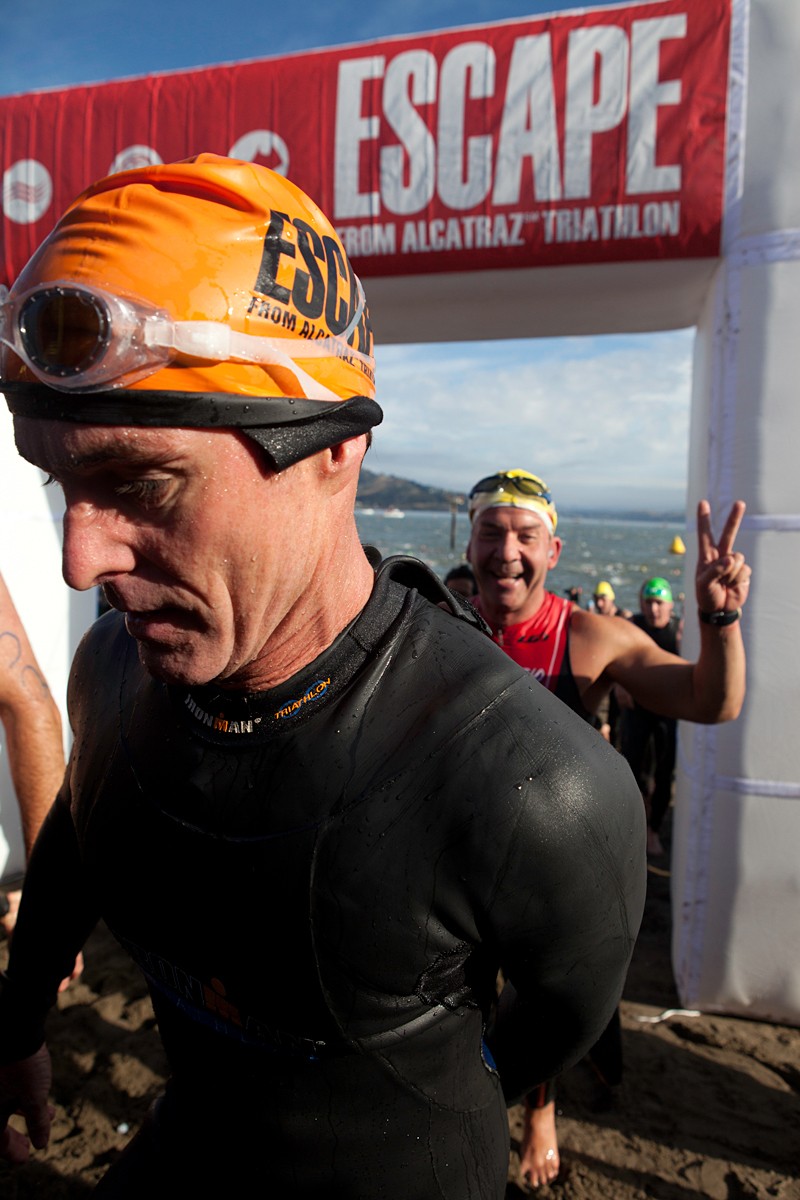 The athletes transition out of the water.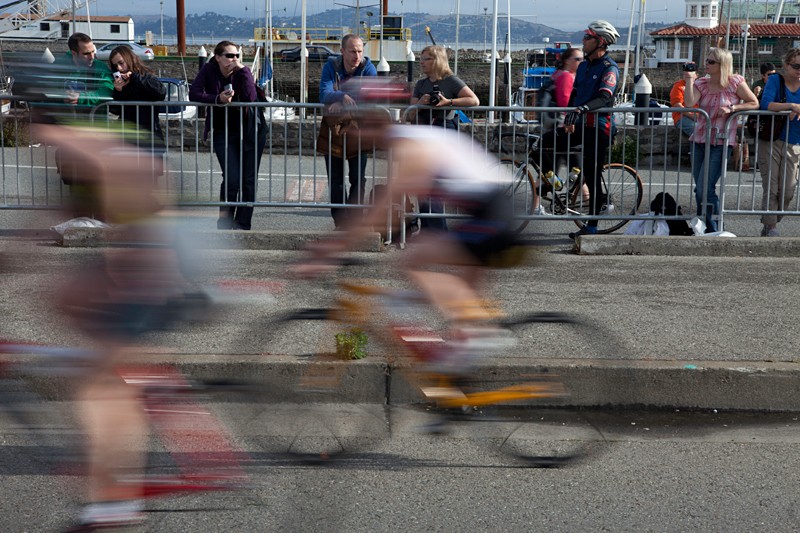 Onlookers watch along race course as bikers speed by.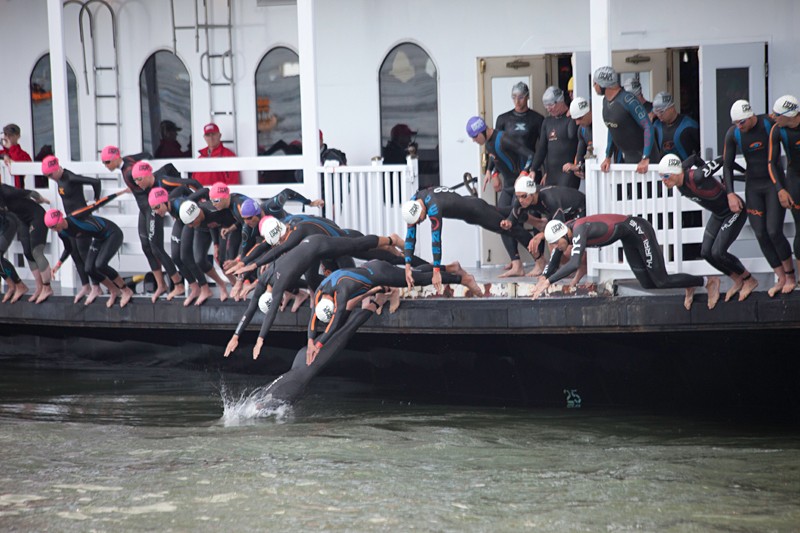 A couple competitors jump the gun as the announcer counts down the beginning of the event.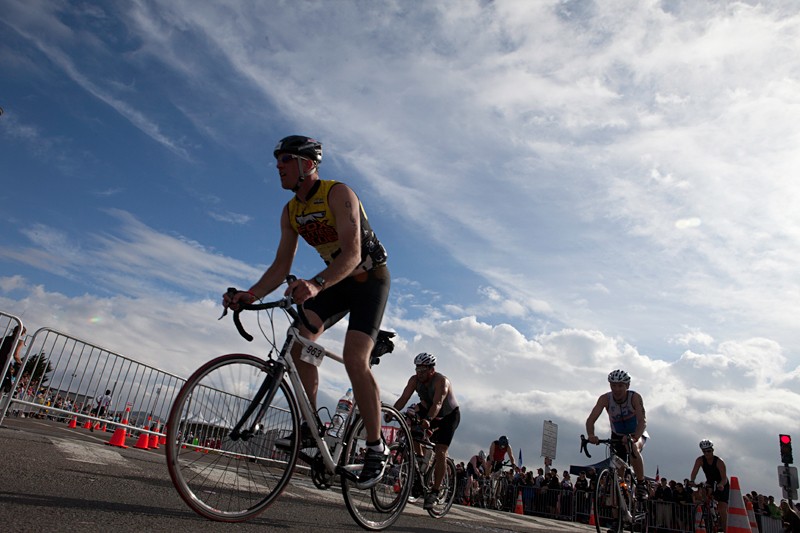 The 18 mile bicycle course was quite challenging crossing over the Presidio from Crissy field to Golden Gate Park.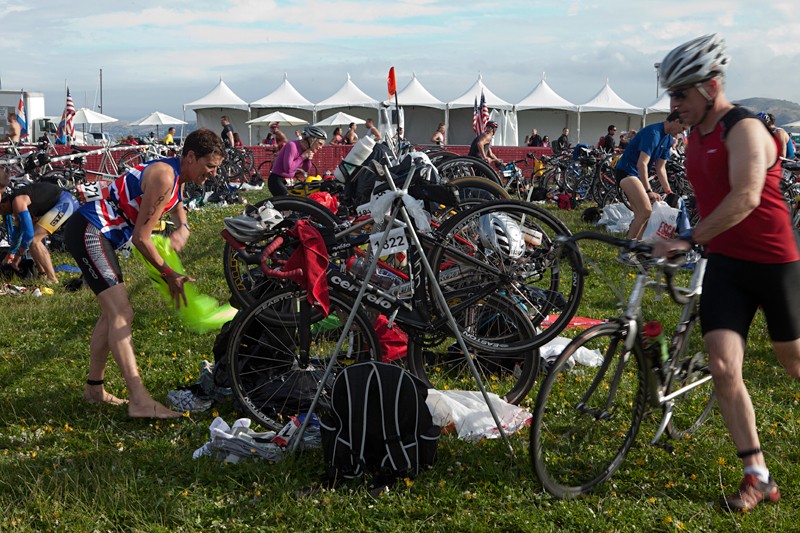 One crucial element of doing well in a triathlon is cutting down on your transition time between events.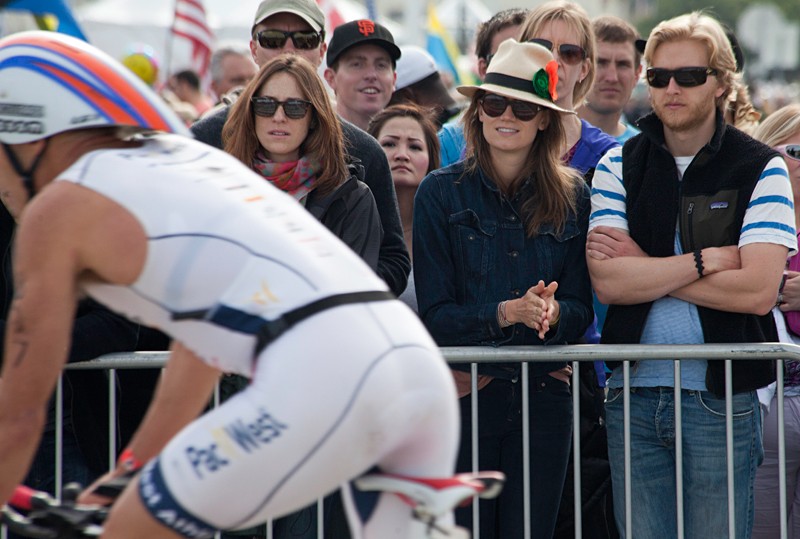 Spectators gawk as competitors speed into the transition area.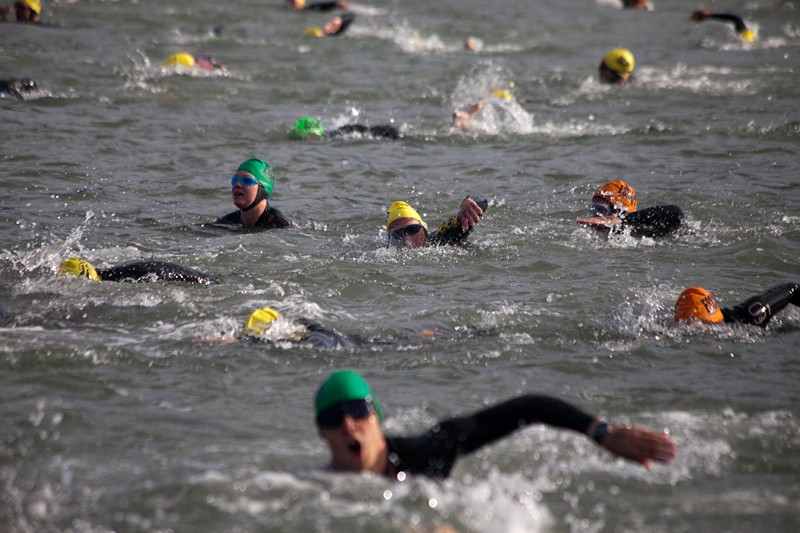 A women rests for a moment in a sea of swimmers as she makes her way to the mainland.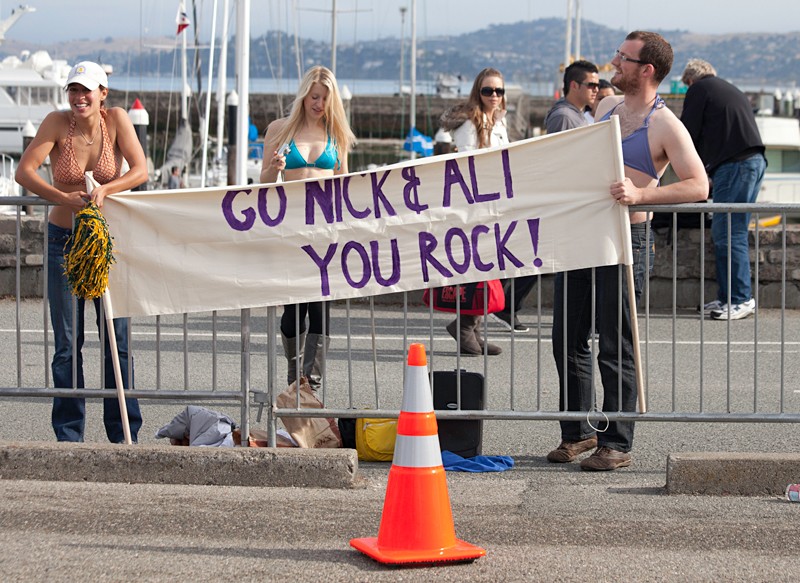 Loyal fans along the course.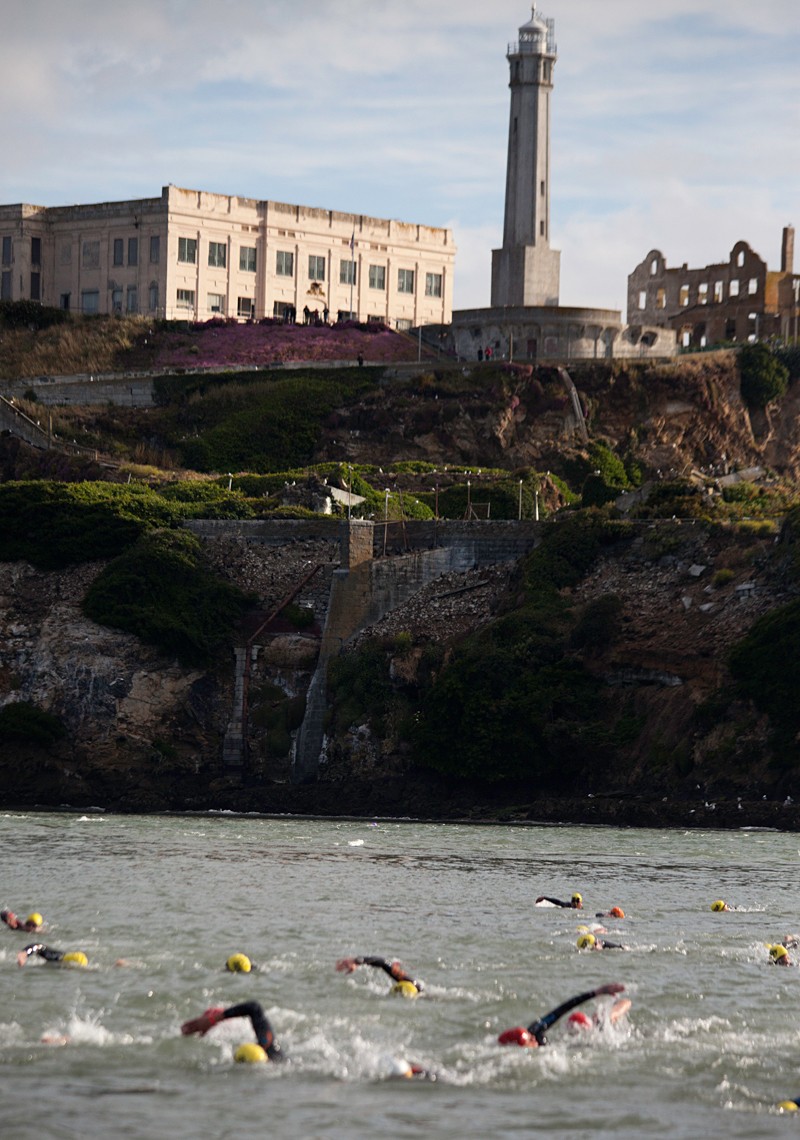 With the old prison looming in the background the athletes clamor for position.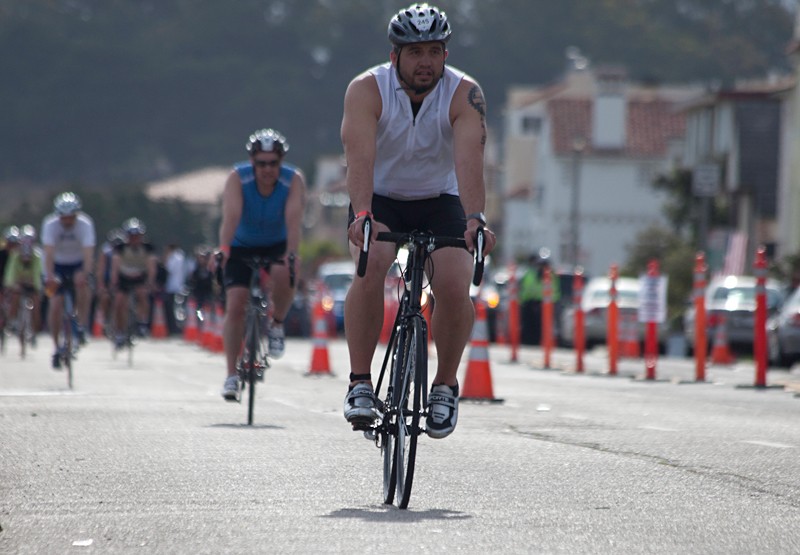 Cyclists speed along the course.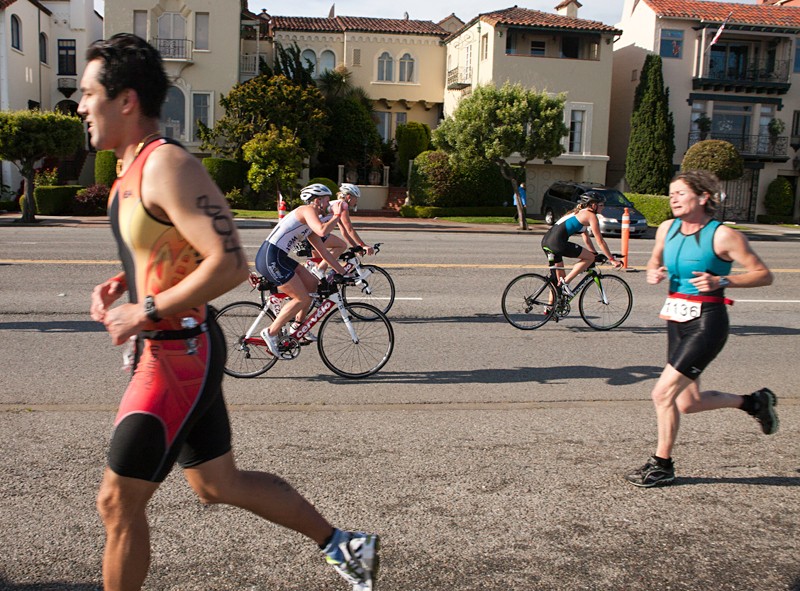 It's all about the transition.