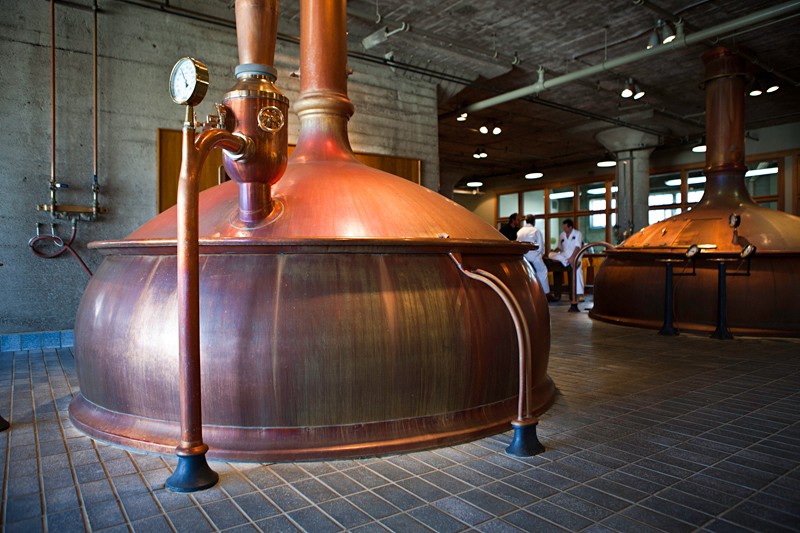 Anchor Steam Brew House.
For this week's Scenes of the City we visited four different companies supported by SF Made, a nonprofit which encourages companies to set up shop and produce locally. We visited Anchor Brewing, Rickshaw Bags, Cayson Design Inc. and Ritual Coffee Roasters.
All copy and photos by Joseph Schell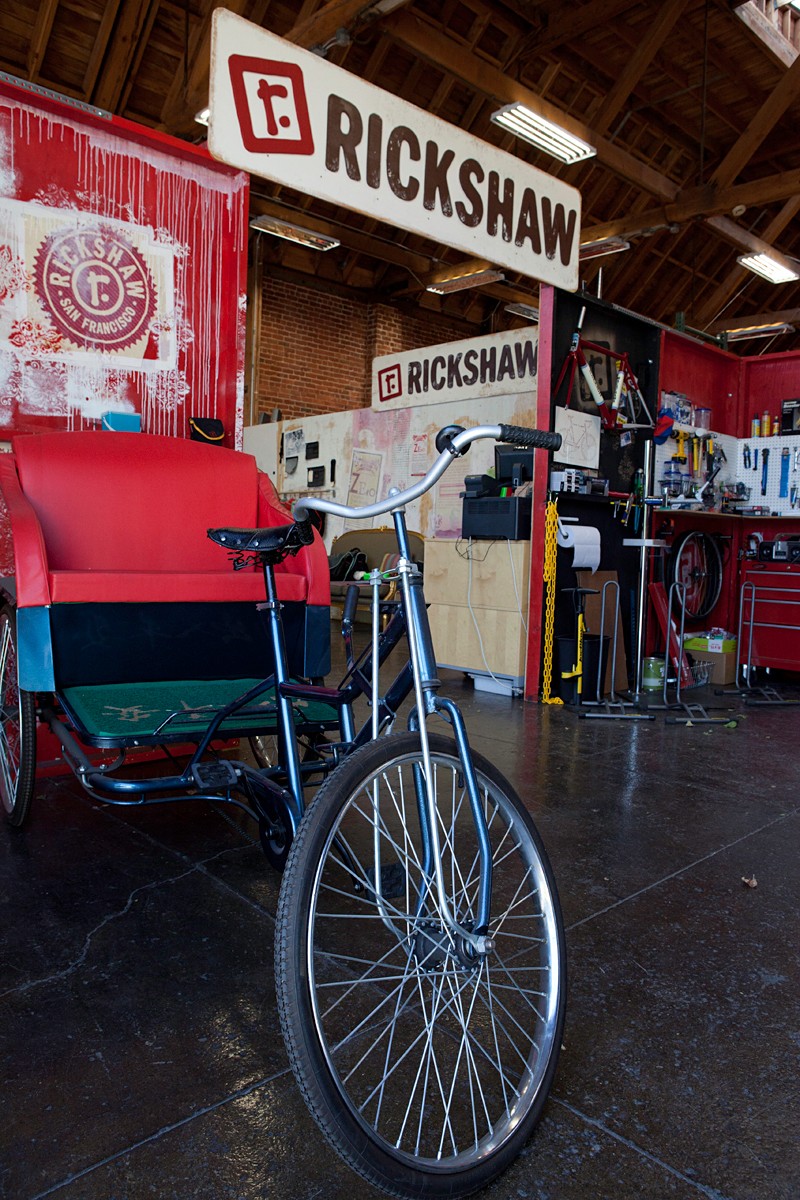 Rickshaw Bag works has combined its production, store front and offices into one big warehouse just off of 3rd St. in the Dogpatch.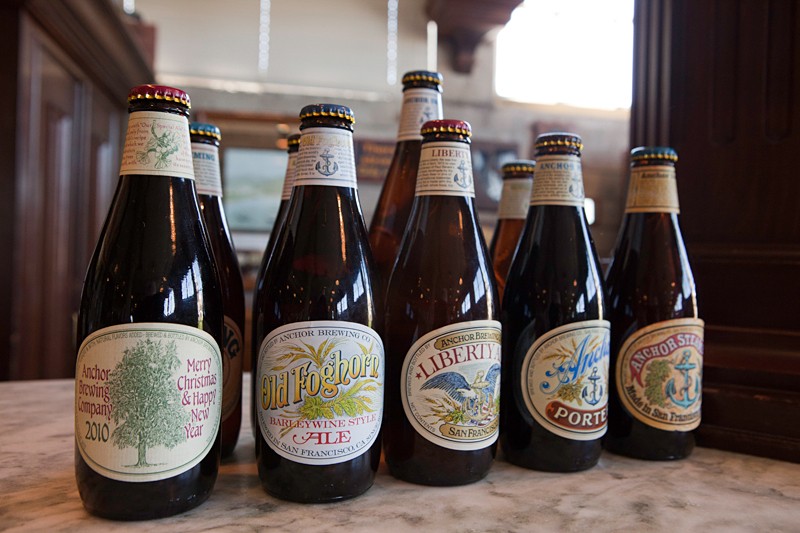 Whatever type of brew you're into, the multi-faceted Anchor Brewing company has you covered. They're even dabbling in some of the harder stuff as they were recently acquired by the same investing group that created Skyy Vodka.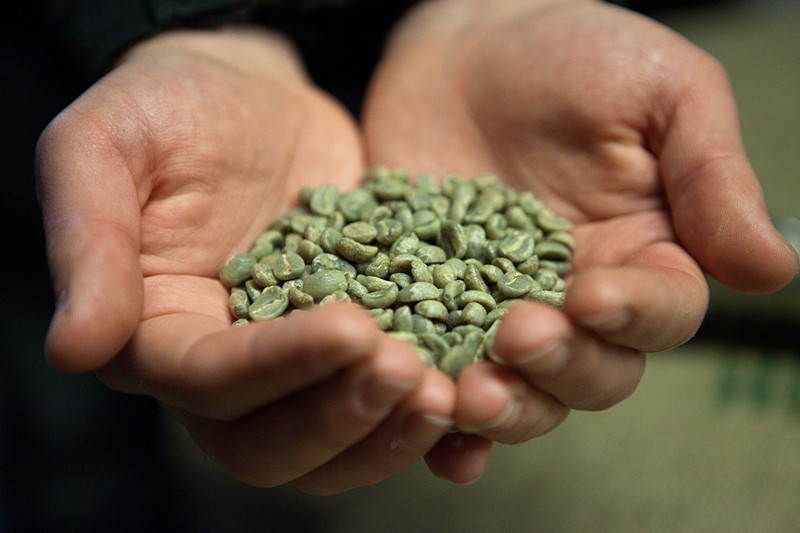 Green coffee beans in the storage room at Ritual Roasters have a fruity smell.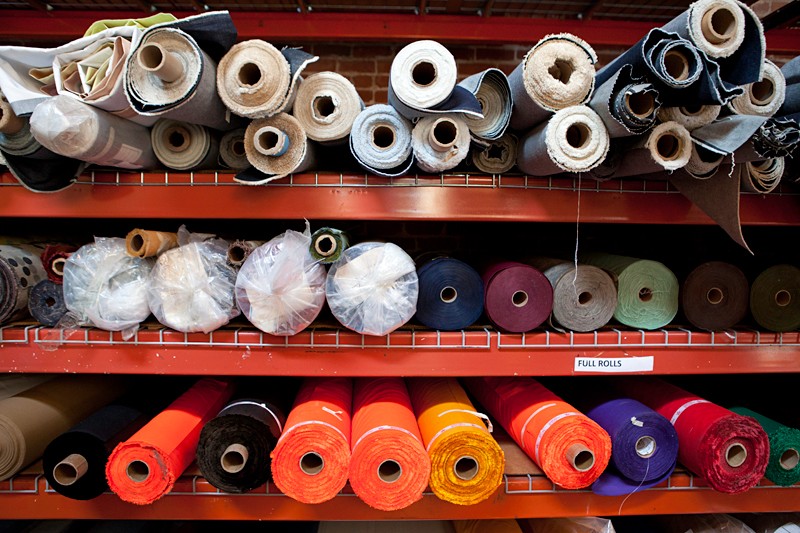 A variety of rolled fabrics fill the shelves at Rickshaw Bag works.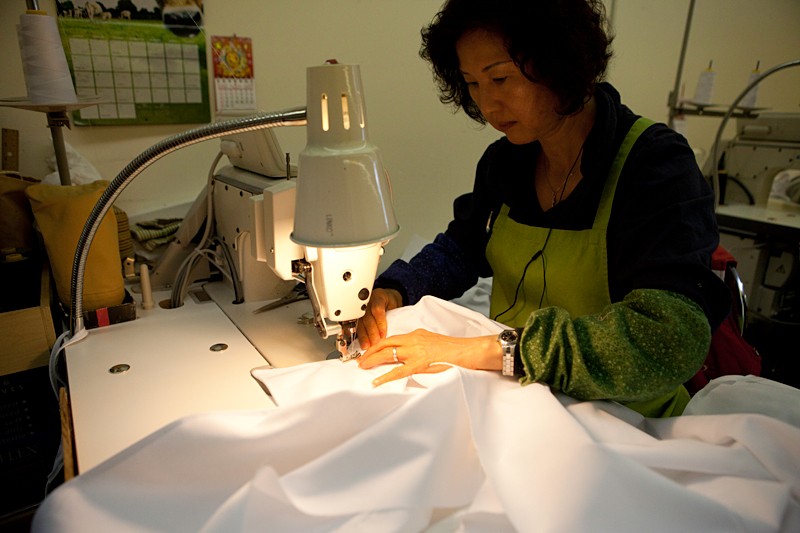 Attention to the finest detail is what keeps Cayson Design Inc. successful.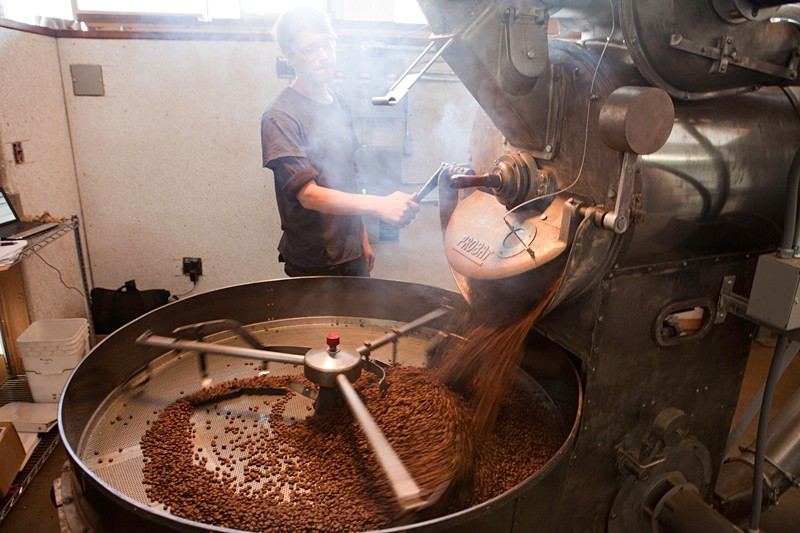 Coffee beans at Ritual pour out of the roaster and into a huge pan to be stirred and cooled.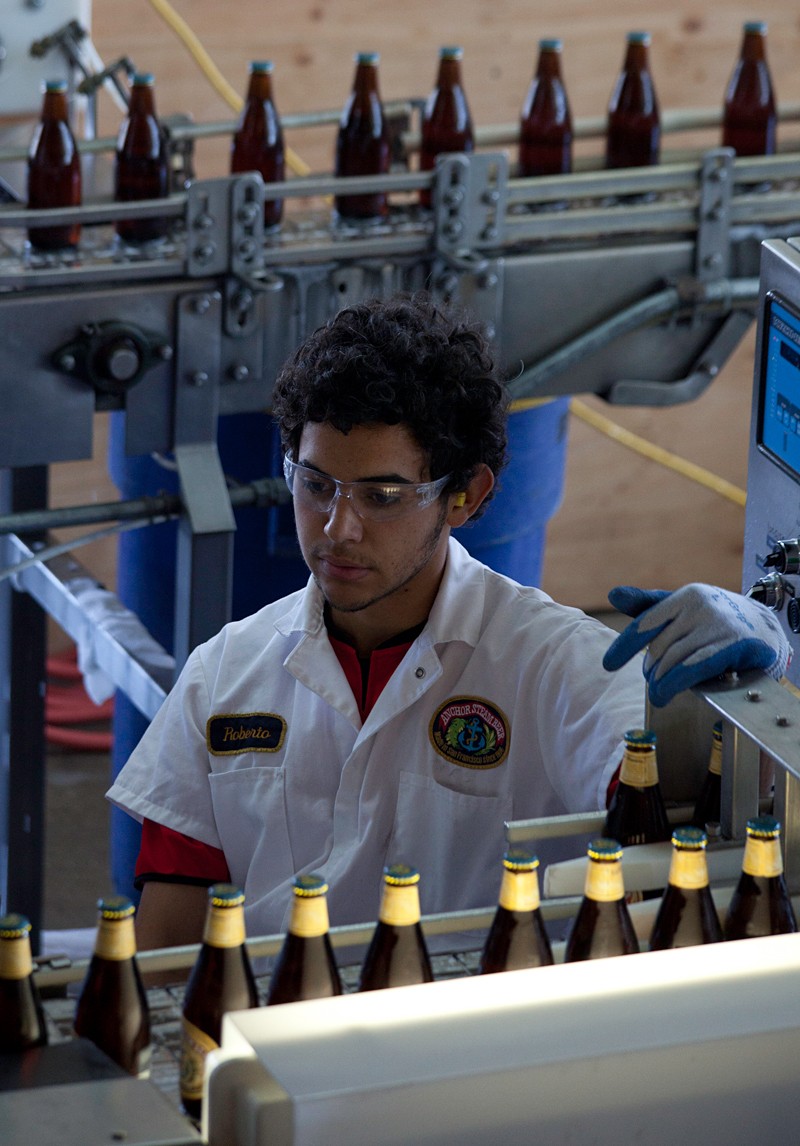 Quality control is very important in every industry and at Anchor Brewing they take pride in their thorough process.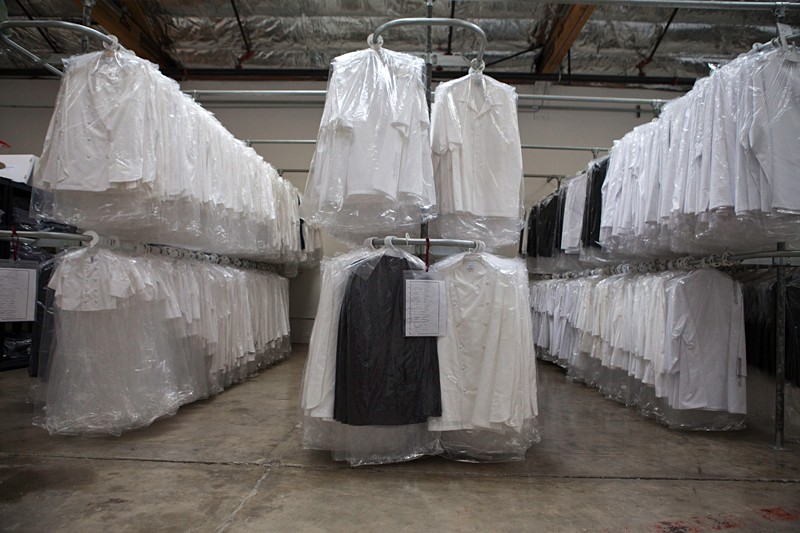 Thousands of garments await being shipped off to the buyers at Cayson Design Inc.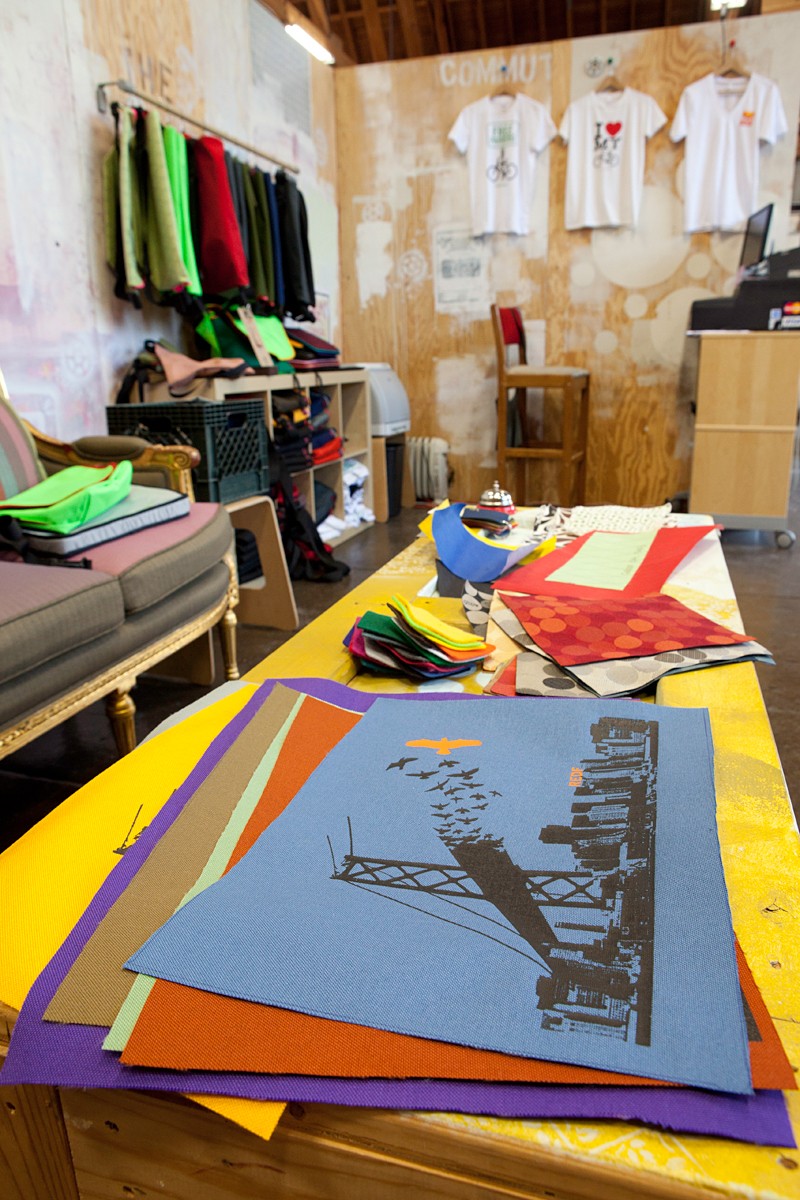 Great design and innovation keeps Rickshaw in the eager eye of the consumer.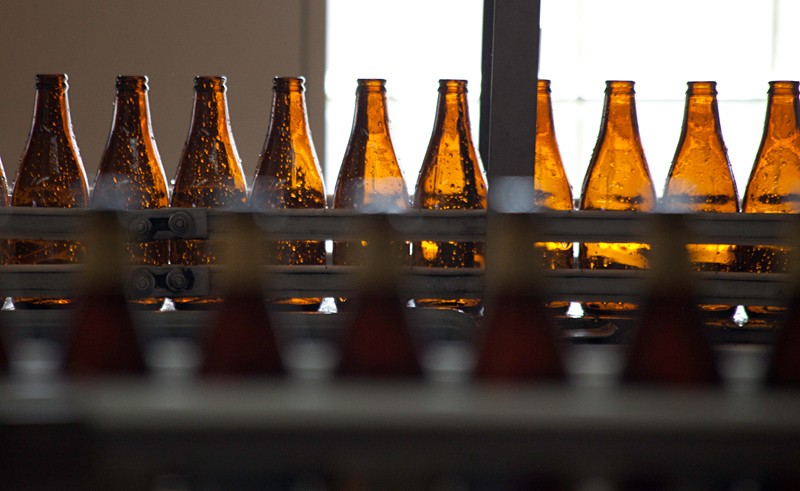 Beer bottles make their way down the conveyor belt in the bottling room of Anchor Brewing.
A blur of beans and metal at Ritual.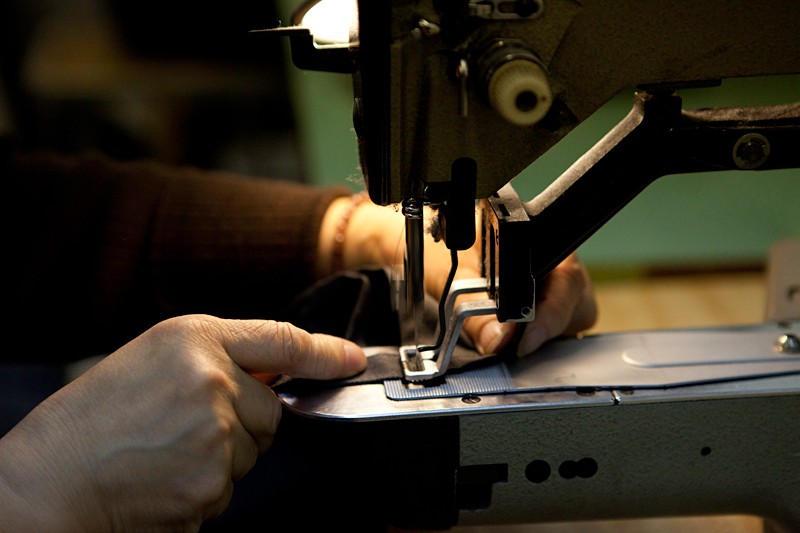 More fine detail sewing work at Cayson Design Inc.