January in Napa means little traffic, easily-booked accommodations, and Restaurant Month. Here are a few of our favorite wine-and-dine deals you can find this month in Wine Country: 
Meadowood's restaurant and grill are famously lavish as well as famously expensive. However, throughout January you can dine on a two-course lunch with wine for $35 or a four-course dinner with wine for $70.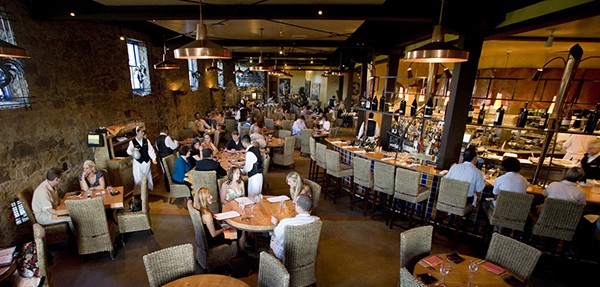 Image Courtesy of The Wine Spectator Greystone Restaurant
The Wine Spectator Greystone Restaurant is offering a four-course lunch for $15-$30 or dinner for $25-$50. The cooks are culinary students, the food is fantastic, and the history and beauty of the building are impressive. There are also a variety of day classes you can take while there.
Ken Frank's La Toque has some very tempting Restaurant Month specials including a discounted rate at the Westin and a $50 certificate towards dinner. Additionally, they are offering their infamous, extravagant truffle season menu.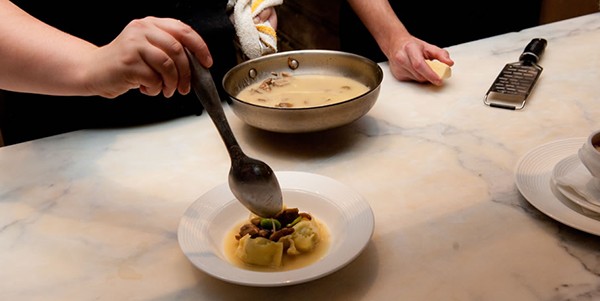 Image Courtesy of La Toque
Want a beautiful view and chance at a celebrity sighting? Check out the two-course lunch menu at Auberge Du Soleil, where you'll get a prix-fixe lunch menu for $20.13. It comes with one of the best views in the valley. Alternately, check out Tarla Grill's prix-fixe dinner for $29, Ca' Momi Enoteca's tasty Italian offerings for $17 lunch and $37 dinner or Morimoto Napa for a hip vibe and two-course lunch for only $20.
This is your chance to get easy access and great deals at famous Napa staples. Remember to mention "restaurant month" whenever you go to Farm, Lucy Restaurant, Farmstead, Napa General Store (a local's lunch hangout), The Thomas (fantastic roof patio and bar), Mustards Grill, Brix, Celadon, Bistro Jeanty, Cindy's Backstreet Kitchen, Bistro Don Giovanni, and Carpe Diem.
Click here for a complete list of Restaurant Month specials. It also happens to be Cabernet Season, which means there are plenty of offers to save you money while exposing you to the best winter Cabernet pairings.