The Tahoe area just got another two to three feet of snow and the ski resorts are celebrating with more open lifts and runs. It's really cold and powdery too. However, what if your idea of being in the snow doesn't consist of hurling yourself down a mountain? The Royal Gorge cross country ski resort is celebrating its opening week with new snow and $20 million in resort-wide upgrades for the classic strider.

Royal Gorge is North America's largest XC ski resort and has nearly 125 miles of groomed trails and 6,000 acres of mountain and forest terrain. Their six track systems also feature eight warming huts. The resort is now under the new ownership of nearby Sugar Bowl Resort and offers several dining options at the Summit Station Lodge and the Wildy Hut warming hut.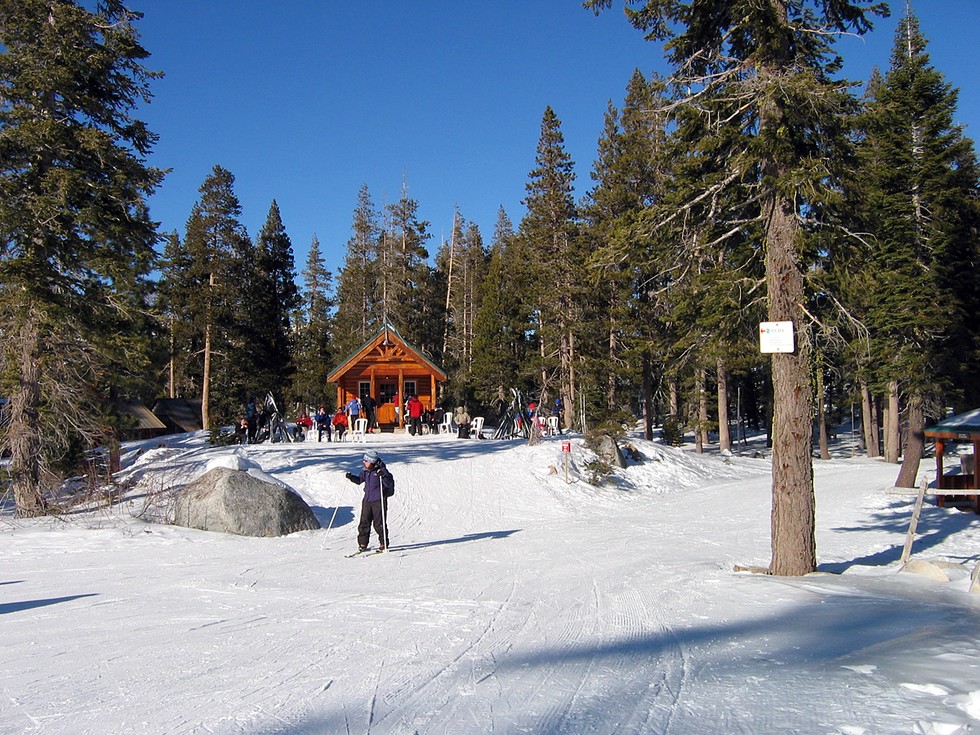 If you are new to XC, lessons for adults and children are available. An adult package (trail pass, rentals and a 1.5 hour lesson) is only $59. A one-hour private lesson is only $45. All day adult passes are $28 and $31 for holidays. Children ages 0-12 years and seniors over 70 are free. Rentals are also available: an all day adult package is $25 and only $20 for an afternoon.

The resort's trail system features easy green routes that take you through the treeline, near frozen ponds and lakes and right by the new Sierra Snow Kite Center. The more advanced routes take you up into the mountains and near several outlooks including the 4,471 foot deep Royal Gorge.
Warming hut photo by Free Large Photos