By
There's always exciting stuff happening in the Bay's music scene, whether it's a local band ruffling feathers on national TV or an East Bay hip hop upstart doing a collaboration album with a true rap heavyweight. But while that's all good and well, it's time to start looking ahead to who and what is set to rumble the ground we walk on next.
There's a new band ready to add to the grand tradition of Bay Area psychedelia. Formed from members of Assemble Head in Sunburst Sound, Roots of Orchis and Eyes, the pedigree of Golden Void is already very apparent. Wasting no time, they dropped a self-titled debut this year on Thrill Jockey, and proceeded to melt minds with songs like "The Curve" and "Virtue". Their heavy sound is raw, as true, unbridled psych rock should be, yet meticulous in its melodic arrangements and use of guitars (for anyone who thought guitar solos were dead, give GV a listen right now). It all calls to mind the spaciness of Hawkwind in its heyday, or Sabbath Bloody Sabbath–it doesn't hurt that GV's soulful vocalist Isaiah Mitchell sounds a lot like Ozzy at his finest (are you salivating yet?). Here's to hoping a whole new year will bring a whole new record and a lot of live shows. –Laura Mason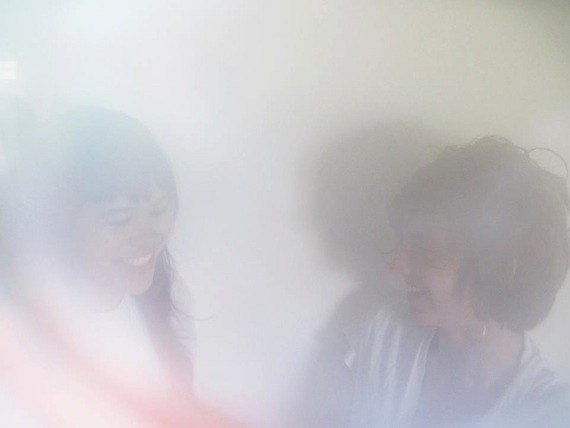 Chasms photo from their Facebook page
Chasms
SF's dark-mood duo Chasms has momentum on their side and it hasn't taken them long to build buzz about their ethereal, shoegaze-saturated sound. They've gigged pretty regularly up and down the state this past year, where audiences get the opportunity to catch guitarist Jess Labrador shred on her hand-me-down instruments once used in Paul Anka's live band. Along with bassist Shannen Madden, who pounds along to drum-machine rhythms, they'll head to SXSW in March and will play dates along the way and back. (Cool listener's tip: On their just-released 12" "Bad Evolution" featuring Tied to the Branches' Marc Manning on synthesizer, you could set it to the wrong speed on vinyl and it would still work as a drone track, but in a dude's voice. This record is demonically possessed!) –Andre Torrez

Human Waste
Here's a group comprised of members that were once part of Uzi Rash (a trained ear should recognize some other prominent Bay Area band member voices as well), who've decided to take a more post-punk (yet still apocalyptic themed) turn. Think Devo in their hazmat outfits, singing about wastelands (a favorite motif of theirs), moon pigs, and a comical take on the crisis that is man trudging towards self-destruction in the 21st century, all along to screaming synths. We'll definitely keep our eyes peeled and looking towards Oakland for upcoming shows. –Andre Torrez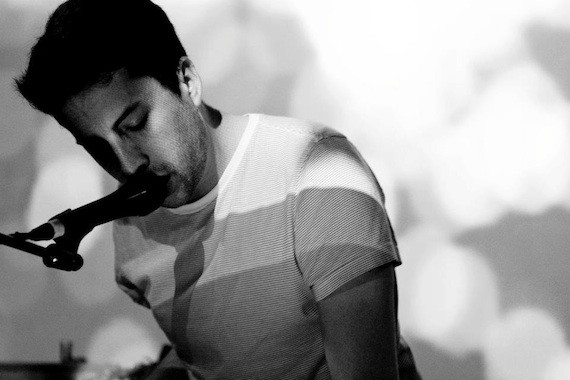 Photo of Yalls from his Facebook page

Yalls
Several of you already know by now that you can get your glitch on by way of Berkeley producer and musician, Dan Casey, aka Yalls, aka Steezy Ray Vibes. We point you towards Yalls because this guy, who sounds like he's been bathing in and absorbing Richard D. James/ Aphex Twin's creepy genius, has hunkered down for a new Yalls album, and we can't wait. We're sure he's been tweaking away furiously to put it out in the new year. Just because it's electronic music doesn't mean it's supposed to make you dance. With this guy, you're supposed to sit with the beats and think about it. –Andre Torrez

Mikal Cronin
Merge Records recently announced the signing of Mikal Cronin, Ty Segall's right hand man and brother in fuzz (just listen to the In the Red reissue of Reverse Shark Attack from 2009). But as heavy and scuzzy as that seemed, Cronin's acoustic songwriter style chops were put on display this past year with tracks like "Am I Wrong," showing him to be every bit as versatile and varied as his prolific peer. The SF Bay Guardian reported Segall is basically salivating in anticipation over what is to come from Cronin's new album calling it "insane." If that's not a stamp of approval, we don't know what is. –Andre Torrez
Okay, so he's from San Jose (he works in SF!), but we're too stoked on him to not give him a nod. He started out in punk, noise and hardcore scenes, but soon rapping took the front seat–and as soon as you hear the way he spits, you'll understand why. This past summer, he released End Of Earth, a mixtape steeped in darkly cinematic beats and Antwon's lumbering, Biggie-like flow, and has been gigging on the regular (even in a cave in Sutro Baths) around the Bay opening for the likes of Theophilus London, Pictureplane and Cities Aviv. And that's not even counting the whirl of press and blogger love he scraped up along the way. He says he'll chill out in the coming year, but with his fans just waiting to pounce on what he does next, we bet he won't be able to stay away for long. –Laura Mason
Definitely one of the most unexpected occurrences this year was the break up of Girls, for which Owens provided the vocals and much of the group's acclaimed songwriting. He's using his roller coaster experiences in Girls to fuel his solo debut, the concept album Lysandre, which drops on January 13. It's a gorgeous tale about a girl Owens met while on Girls' first global tour, full of his signature, bleeding-heart lyrics that even the most jaded listener would have a hard time falling for. In a recent Pitchfork interview, Owens affirmed our excitement for what he's got planned, saying "...everybody's heads are going to spin on the next record. I know that already...I want to go pretty crazy places." Bring it on. –Laura Mason
DON'T MISS A BAY AREA BEAT! SUBSCRIBE TO OUR NEWSLETTER.