It's time to break out the bold wines and hearty meals to pair with the wintery weather that's finally here. Here are seven ideal pairings to prepare you for the cold days and rain. But who are we kidding, what season isn't perfect for a savory staple and robust red?
Zinfandel + Brown Butter Poached Eggs
Bruce Frieseke, executive chef at Bella Vineyards, pairs their fruit-forward Zinfandel with an egg poached in a zinfandel demi-glace, and finished with brown butter. "The Zin is accentuated by casual richness of the egg, and the nuttiness of the brown butter."
Image courtesy of Michael Mondavi Family Estate
Cabernet Sauvignon + Pork
Rob Mondavi, Jr. loves to cook for his family and pairs Emblem Cabernet with Slow Roasted Pork Shoulder. "The pork is seasoned with fennel seed, paprika, cumin and pepper, and also marinated in an apple cider and brown sugar rub. Emblem pairs well because of its supple tannins, which cut through the fat of juicy meats without overpowering delicate flavors."
Bold Red Blends + Lamb
Billboard chart-topping musician Mat Kearney likes to pair Verse & Chorus, his big Napa Valley Merlot/Cabernet blend, "with a homemade Rosemary Lamb Lollipop. My wife and I serve this with a kale, cranberry, and almond salad. The lamb brings out the earthiness in the wine."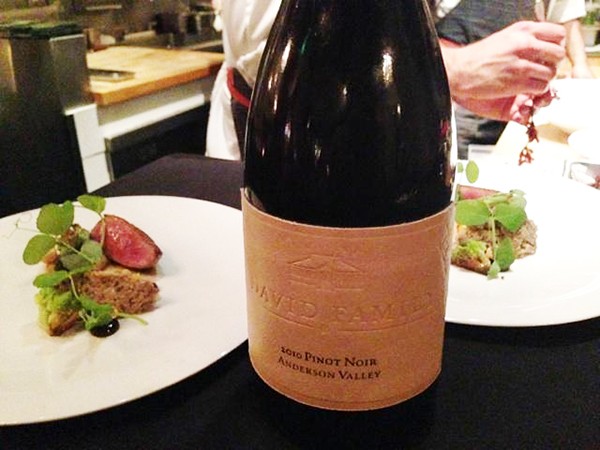 Image courtesy of David Family Wines
Pinot Noir + Squab or Paella
Sons & Daughters Wine Director Amy Racine likes to pair David Family's Pinot Noir alongside their squab breast with smoked currant. "The ash and cassis aromas of the wine echo the smoked currant, and that berry driven fruit of the wine tames the slight gamey flavors from the squab." 
And Holman Ranch Pinot pairs perfectly with Paella and well-spiced foods because of its structure and bold hints of blueberry and raspberry jam.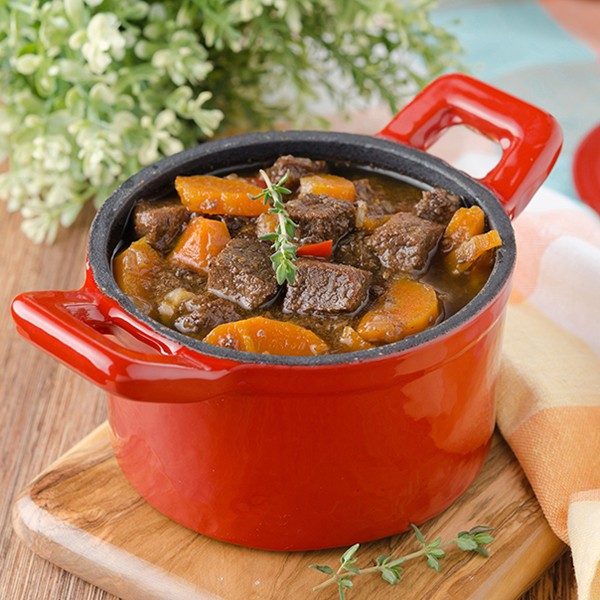 Petite Sirah + Beef 
Braised Beef is hearty, and Occasio Winery's Petite Sirah is the ideal hearty pairing. At Occasio, they add celery and carrots to the traditional staples of cloves and laurel. "Also made with pork, and beautiful with colored carrots. Use some Petite Sirah in the braising liquid, enjoy the rest with the meal."
Fun Reds + Burgers and Marrakesh
Spin the Bottle is a fun blend that plays perfectly with bold flavors of a Bacon-Blue Cheese Burger or complex flavors of this Chicken Marrakesh recipe. 
Sparkling Wine + Meyer Lemon Desert
Chandon's étoile Restaurant's makes a Meyer Lemon Vacherin that is designed specifically to complement bubbly, especially Chandon's Mt. Veeder Reserve. The recipe for this treat can be found here.
If you're already dreaming of spring, click here to find last season's spring pairings.