By
This is our weekly guest-blog post from the moms behind Red Tricycle, a site that focuses on the "lighter side" of parenting. Every week, they'll be bringing us their picks of stuff to do around the Bay Area with kids.
Hey parents — ever notice how those kids meals jack the price up on your "going out to eat" budget? Check out our directory of restaurants in San Francisco where kids can eat for free with their parents. The pickings in San Francisco are slim, but perhaps we're missing some hidden gems? It takes a village to feed a kid… for free! Let us know where you take the kids for a fun free meal. 
MONDAY
Rigolo Cafe (3465 California St, 415-876-7777)
Asqew Grill (3348 Steiner St, 415-931-9200
, 1607 Haight St, 415-701-9301, 3415 California St, 415-386-5608)
TUESDAY
Pasta Pomodoro (Noe Valley Location Only: 
4000 24th Street, 415-920-9904)
Chevy's  (Only Locations Listed Below: 
590 Van Ness Avenue, 415-621-8200
3251 20th Avenue, Suite 182, 415-665-8705)
MONDAY through FRIDAY
IHOP (
200 Beach Street, 415-837-0221
, 2299 Lombard Street, 415-921-4004)
EVERYDAY
Blue Jay Cafe (919 Divisadero St , 415.447.6066, 
Kids Eat Free until 7:00 pm)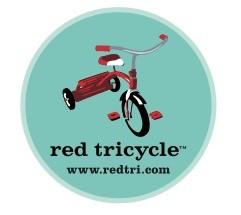 More This Week from Red Tricycle
The Ultimate Summertime Reading List
Bay Area Backyard Bird Watching With the Kids
DON'T MISS A BAY AREA BEAT! SUBSCRIBE TO OUR NEWSLETTER.