Jessica Martinez's vibrant Cinco de Mayo look caught our eye at a rooftop fiesta on Russian Hill.  First, we were taken with her brilliant green tank. Then, we noticed the lovely red flower againt her dark hair. Finally, we fell in love with her kitschy tassel necklace and blue toe-nail polish. The whole look was fun, simple, and the perfect mix of traditional-meets-modern for a sunny, SF-style Cinco de Mayo.
Jessica works as an office coordinator at Sustainable Brands, and moved to SF two months ago, by way of Seville, Spain. "While living in Spain I had a calling to move to San Francisco for the vibe as well as to work in sustainable innovations," said Jessica. "SF has a little bit of everything, minus the LA cattiness."
What she's wearing:  Green top and tassel necklace from H&M; Skirt from Argentina; Roxy flip-flops, purchased from Nordstrom Rack; Flower hair accessory purchased in Seville; Lancome Color Design lipstick in Candy Apple Cream; H&M (toe) nail polish in Blue My Mind.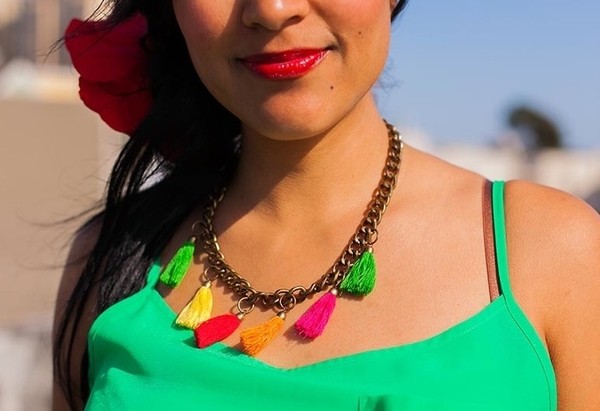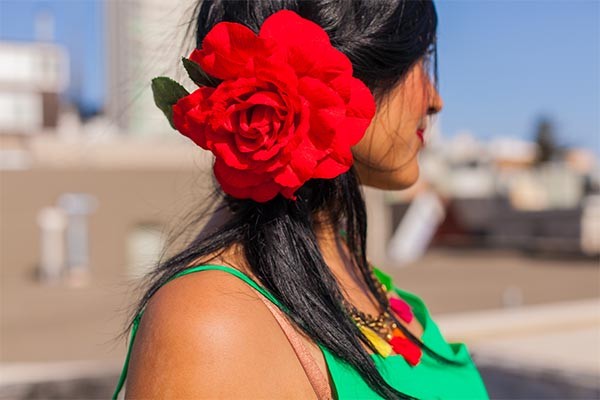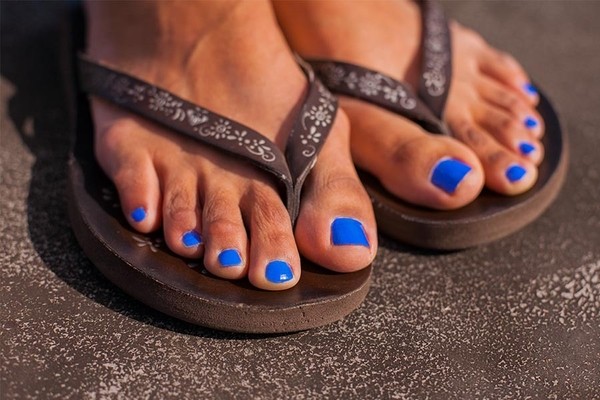 Seven Style Questions for Jessica:
1. If you had to choose, jewelry or shoes?
Jewelry! I'd rather step out barefoot than without accessories. 
2. Who's the best dressed band? 
Hands down, this sweet indie band from Spain called Fuel Fandango. The lead singer always has that perfect balance of sexy and sweet, and she also loves to rock the "flowers in the hair" look. 
3. If you could buy anything right now, what would it be?
Probably just another sweet find like this skirt I'm wearing from Argentina -- I've had it for almost a decade now and it's just timeless, not to mention completely unique. 
4. What's your most prized posession and why?
My most prized possession is my brilliant mind -- where would I be without it? And also my pink blush (Mac Matte Blush in Frankly Scarlet). I feel like you can just slap that bad stuff on and be ready for the day! 
5. What products do you swear by?
Organix coconut or Moroccan argan oil hair products. They always leave my hair feeling so soft and they smell amazing!
6. What's in your bag?
Grey aviator Ray-Bans, Urban Outfitters' The Healthy Body lotion in vanilla coconut, my handwoven Mexican artisan wallet, Mac blush in Frankly Scarlet, and C.O. Bigelow Magenta Mint lip tint.
7. What's your greatest piece of style tip?
When in doubt, buy electric blue -- it looks great on everyone! And, as cliche as it sounds, never be afraid to try something new. That's the only way to ensure you don't end up in a "personalized uniform" rut.
Lily Ko (lily.7x7 @ gmail.com) studied fashion design and merchandising at Central Saint Martins and the Academy of Art University. In addition to writing for 7x7, Lily is an editor at SF Station, and works as a freelance stylist and apparel designer.