This week, we spotted two fashion industry professionals, Robin Ayers-Lee (left), a model, and Nancy Salumbides (right), a designer, outside the Ferry Building.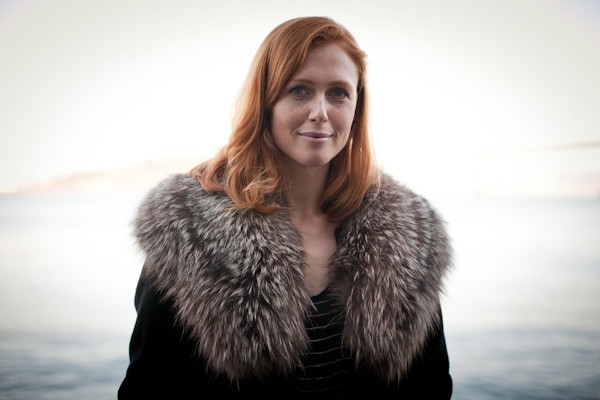 Robin is blessed with naturally beautiful coloring and stunning, delicate features. Yes, she's one of those "looks good in everything" types, but that doesn't stop her from having a killer sense of style.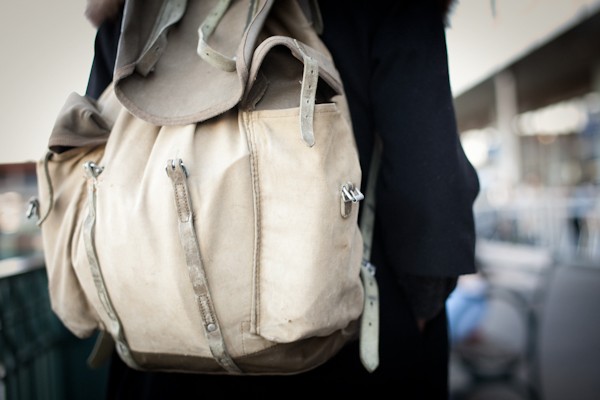 What a lovely, nicely weathered backpack. I see so many of them now with fake buckles, which is one of my pet peeves. It's more of a pain, yes, but spring for quality and get a backpack with real buckles.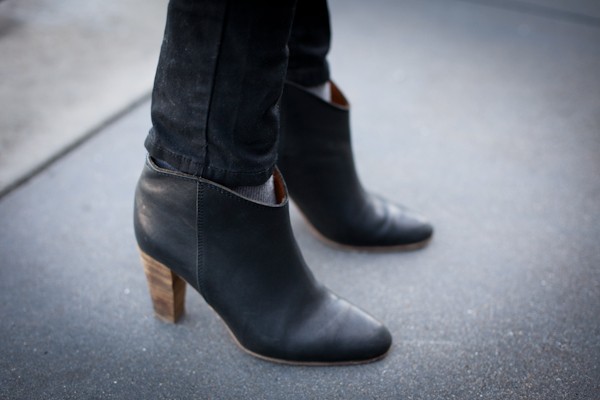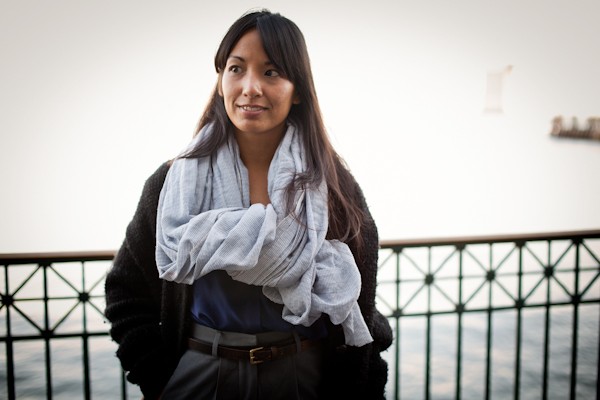 Nancy works as a freelance apparel and textile designer, and overall fashion expert. As you can see from her outfit, she has a keen eye for details -- I particularly like her use of textures, varied lengths and her nicely draped scarf.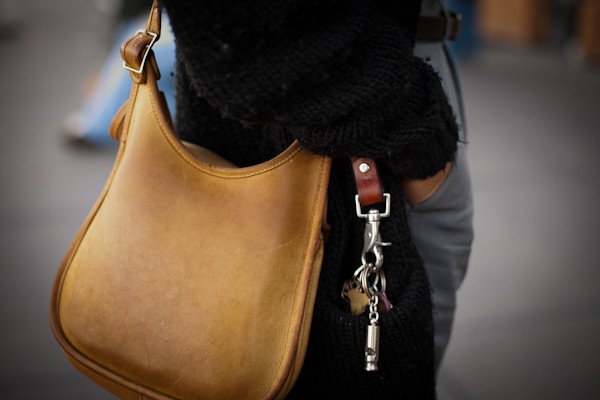 Lily Ko (lily.7x7 @ gmail.com) studied fashion design and merchandising at Central Saint Martins and the Academy of Art University. In addition to writing for 7x7, Lily is an editor at SF Station, works as a freelance stylist and covers food, fashion and fun on her blog, Curated SF.