No needles. No diets. No surgery. And what's more, no downtime. 
We'd like to take this time to commend Dr. Larry Fan & Dr. Edward P. Miranda on becoming the first Board Certified Plastic Surgeons in San Francisco to offer CoolSculpting, an awesome body contouring treatment that freezes & gets rid of stubborn fat from the body naturally. If it helps ease your mind at all – especially because swimsuit season is fast approaching – CoolSculpting is FDA-cleared, safe, and clinically proven. 
 "CoolSculpting has transformed our approach to treating the abdomen & other stubborn areas of fat in both men and women."
When undergoing any type of procedure, everyone in this city wants an exceptional plastic surgeon with a keen sense for aesthetics who also understands that not all patients are created equal. That's pretty much a given.
Well, not only has this pair of doctors earned that reputation within the community, but Dr. Miranda & Dr. Fan believe that surgery isn't even necessarily the answer. They seek to provide their patients with the most effective, non-invasive treatment option on the market before jumping to more drastic means of solving the problem. We're definitely onboard with that. While just about everyone can agree that non-invasive treatments don't always meet a plastic surgeon's standard of excellence, CoolSculpting has in fact far surpassed it and proven to provide SF patients with beautiful results that actually last. Book a consultation now and see for yourself!
Stubborn fat has finally met it's match.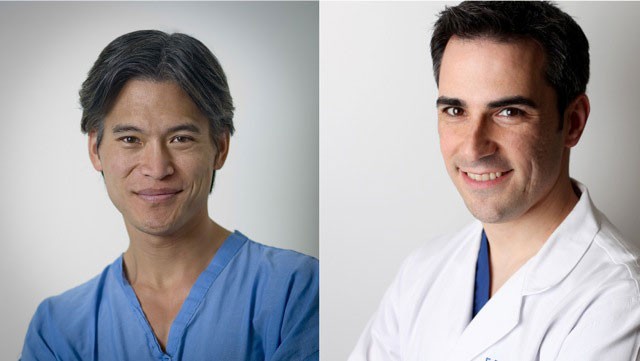 Dr. Larry Fan & Dr. Edward P. Miranda