Things are hopping down South this month, with a whole slew of openings. From expansions of popular San Francisco staples in Palo Alto and Mountain View to a food truck explosion in Millbrae, there's no shortage of culinary options to be found in a wide variety of settings. 
Palo Alto's appeal has just grown ten-fold, thanks to the much-anticipated opening of Pizzeria Delfina. Housed in the former Empire Tap Room, the new Delfina sports the usual menu of delicious, seasonal Neapolitan-style pies, a gorgeous tree-filled outdoor patio, and (drumroll, please) a full liquor license. Expect riffs on Italian classics (similar to the libations found at Locanda) and a busy restaurant for weeks to come. They're currently only open for lunch, with dinner service to come in the near future.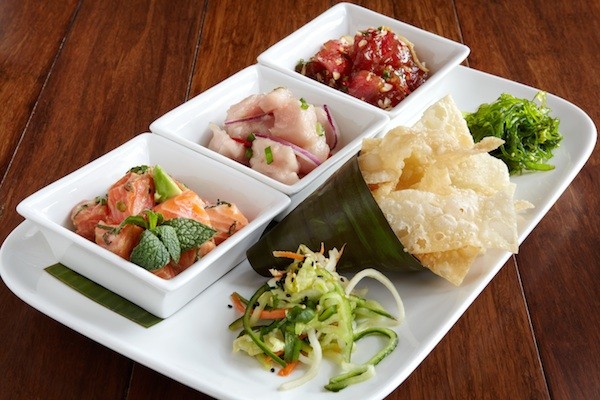 Photo: Sherry Heck Photography
Pacific Catch is also spreading its South Bay wings with a brand-new location in Mountain View. Helmed by Chef David Gingrass (previously of Hawthorne Lane and Postrio), the Mountain View spot will feature an expanded selection of Hawaiian poke, a full cocktail list, and other sustainable seafood favorites, including fish tacos, rice bowls, and sushi.
Down in San Jose, the new Cafe Eden is offering more than just hummus — they're the newest restaurant in a steadily revitalized downtown neighborhood. Of course, their hummus is worth noting, too, along with the Cafe's selection of Mediterranean sandwiches, platters, and soups. Don't miss Armenian classics like lahm-ajoun flatbread and a  spicy beef sausage sandwich. 
San Carlos locavores, rejoice: Johnston's Saltbox is now open for business, serving dinner (Tuesday to Saturday), lunch (Tuesday to Friday), and weekend brunch (Saturday and Sunday). Helmed by husband and wife team Sean Johnston and Jennifer McAteer Johnson, the Saltbox promises seasonal, flavorful menu items, incuding a beef ribeye burger and salads made from the restaurant's rooftop garden.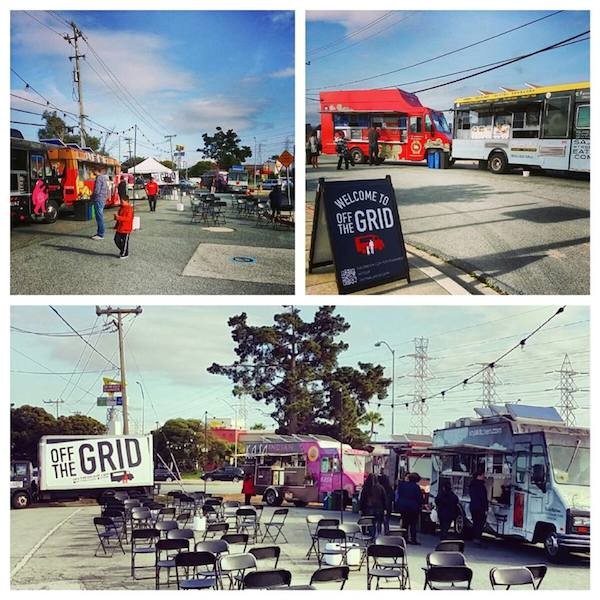 Photo: Joanna Huang, Off The Grid
If you prefer to dine smorgasbord-style, swing by the newest outpost of Off The Grid's food truck party in Millbrae. Held on Thursdays from 5:00 -9:00 p.m., recent vendors include the Lobsta Truck, Patagonia Empanadas, and Cupkates. Should you be dining between 6:00 - 8:00 p.m., expect some live music, too. 
You'll also find the newest location of Tai Wu in Millbrae. Following successful restaurants in Daly City and Foster City, Millbrae's Tai Wu is another destination for dim sum, Chinese clay pots, and Peking duck. 
Follow Lauren @laurensloss.